Witness Protection - What We Know So Far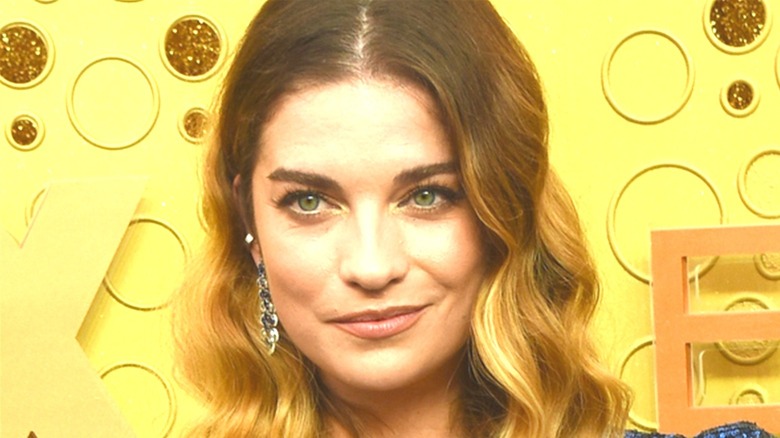 Shutterstock
It seems like eons ago, but it was only last year that "Schitt's Creek" aired its luminous and utterly hilarious final season, becoming the toast of Tinseltown and sweeping the 2020 Emmy awards to the tune of 9 wins, including statues for Outstanding Comedy Series, Lead Actor (Eugene Levy), Lead Actress (Katherine O'Hara), Supporting Actor (Dan Levy), and Supporting Actress (Annie Murphy). A golden night like that has proven life-altering for pretty much everyone involved in the series.
That's particularly true of Annie Murphy (who portrayed the lovable Alexis Rose in all six seasons of "Schitt's Creek") as the actor was reportedly on the verge of quitting acting before landing her breakout gig. That obviously didn't happen, and now with "Schitt's Creek" in her past, the future is beyond bright for the talented comedienne. Even as she continues to line up small screen gigs, she's also just landed a leading role in a feature film. It's called "Witness Protection," and here's everything we know about it so far.
Who will be in Witness Protection?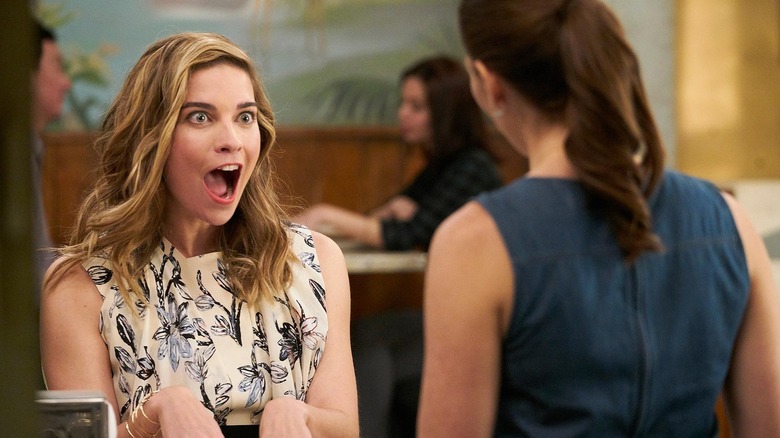 CBC/Comedy Central
For the sake of transparency, we'll go ahead and say that we really don't know much about "Witness Protection" just yet. In fact, the film has just been announced by Deadline, who's reporting that not only will Annie Murphy play the lead role in the film, she'll also executive produce it. As of this writing, however, no other casting announcements have been made about "Witness Protection," so for the time being, Murphy is going it alone.
Fans of "Schitt's Creek" will be more than happy to know that Murphy's new film is being scripted by series alums Rupinder Gill and David West Read, who will executive produce the project alongside her. While "Witness Protection" will no doubt be a different sort of beast for all involved, it's supremely comforting to know that the "Schitt's Creek" gang is sticking together even after the show aired its finale. Likewise, it's nice to think a bit of that Alexis Rose charm might work its way into the new project too. Stay tuned for updates on who will be appearing with Annie Murphy in "Witness Protection."
When will Witness Protection be released?
AMC
As already stated, "Witness Protection" is still very much in the early stage of pre-production, and with no cast (outside of Annie Murphy) or director having boarded the project yet, it's still a ways away from getting in front of cameras. That means we're also likely a ways off from knowing when the film will be released, and at the moment, "Witness Protection" does not have an official release date. The good news is that Murphy is  serving as executive producer the film, which means it's a high-priority project for the actor that she'll likely want to get before cameras as soon as possible.
Murphy is very much in demand since her "Schitt's Creek" breakout, so scheduling may complicate a shooting schedule. She's currently earning raves for her blistering turn on AMC's meta-sitcom dramedy "Kevin Can F*** Himself," and could begin shooting a second season pending a greenlight. She's also set to appear in the second season of Netflix's time-looping hit "Russian Doll," which is eyeing a 2021 release (per Deadline). Even with a busy schedule, Murphy's immediate future appears to be wide open, so work on "Witness Protection" should go full steam ahead whenever she's ready. We'll be sure to update you when a release date for the film is announced.  
What is witness protection about?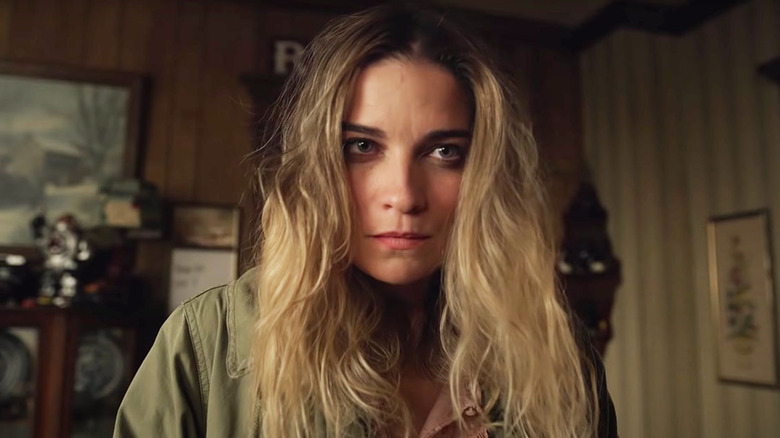 AMC
Even if we don't know much about who will appear in "Witness Protection" with Annie Murphy or when the film will make its way to theaters, we do have a solid idea of the new movie's plot. Per the synopsis teased in the initial Deadline piece, "Witness Protection" has the look of a film very much in line with Murphy's female-forward ideologies. The film will tell the tale of a young woman who's spent most of her adult life defining herself by her romantic relationships. That changes when unforeseen circumstances find her forced to enter witness protection, where she'll try to figure out for the first time who she really is. Fittingly, she'll need to do so while also maintaining her cover and keeping the nefarious criminals hunting her at bay.
That synopsis sure sounds like a lot of fun. There's little question Murphy will bring her own unique sensibilities to the mix, making "Witness Protection" the very definition of a must-see comedy. With any luck, we'll get to see it sooner rather than later.