11 Best Anime Movies On Amazon Prime [August 2021]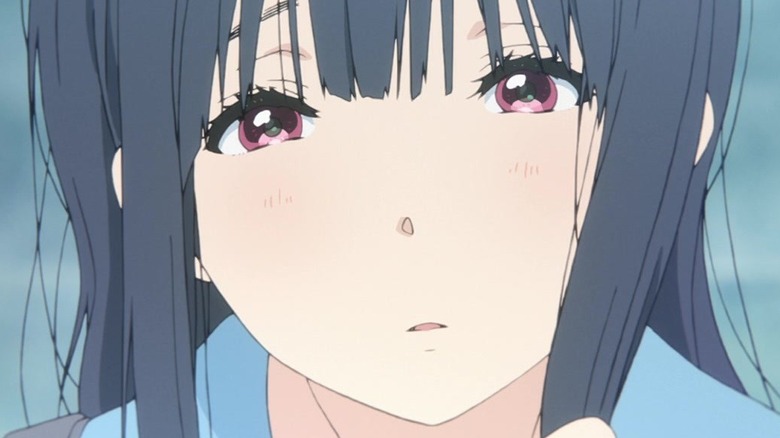 Eleven Arts
Once upon a time, it was difficult for English-speaking fans to get their hands on anime movies. Sure, a Studio Ghibli picture like "My Neighbor Totoro" or "Spirited Away" might come along every few years or so, but those were the exception and not the rule. Eager aficionados lent each other what they had, discussed their favorite flicks online, and did what they could to make it clear to licensing companies that the people wanted more anime, and they wanted it now.
Nowadays, things are very different indeed. A wide variety of anime movies can be found on a number of streaming platforms, and Amazon Prime boasts a particularly intriguing mix. Their library of anime films includes introspective high school dramas, swashbuckling adventure tales, and sweeping fantasy epics from a number of different studios and directors. Not sure where to start? We've got you. These are the very best anime movies available to watch on Amazon Prime.

Updated on July 27, 2021: As Amazon Prime changes its selection, we'll keep this list updated to reflect changes in its streaming catalog. Be sure to check back each month for the best anime movies available, as we'll be keeping this list current with what Amazon Prime has to offer.
Penguin Highway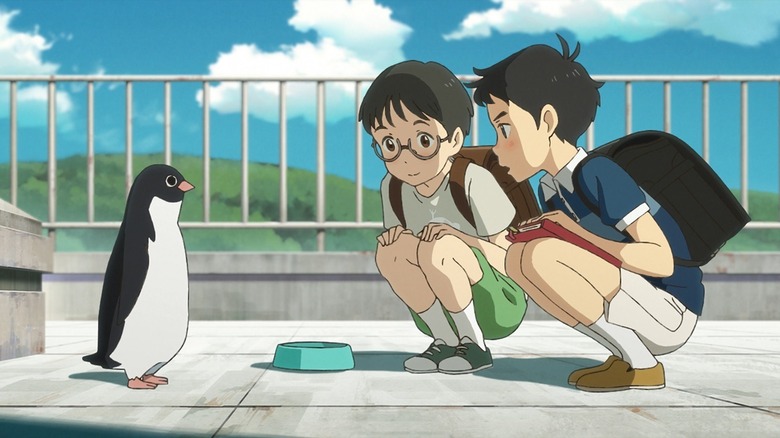 Eleven Arts
When penguins begin mysteriously appearing in his town, dauntless fourth-grader Aoyama is eager to understand why. Things only become more and more strange as he investigates, however — especially as his mysterious dental hygienist, who is somehow tied to the enigmatic birds, enters the mix. Magical soda cans, games of chess, and levitating orbs hidden in the forest ensue. This whimsical take on boyhood adventure is as boldly strange as it is lovely.
Starring (Original Voice Cast): Kana Kita, Yu Aoi, Rie Kugimiya
Starring (English Dub Cast): Gideon Modisett, Erika Harlacher, Landon Beattie
Director: Hiroyasu Ishida
Year: 2018
Runtime: 117 minutes
Rating: 13+
The Wonderland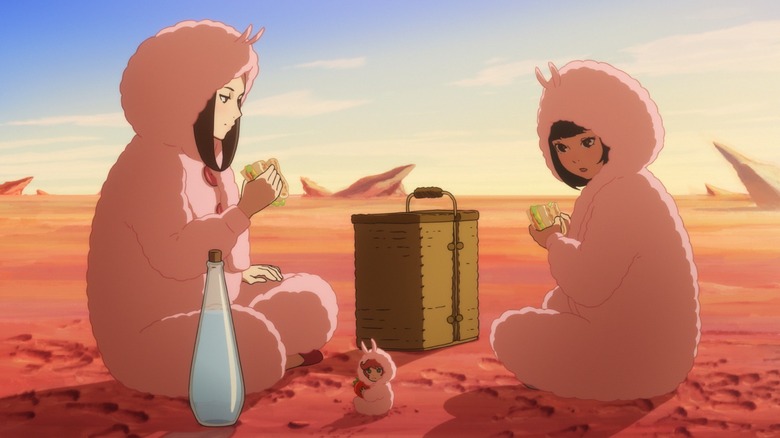 Warner Bros.
Akane is, like most teenagers, consumed with the minutiae of school, friends, and family. Her world gets a whole lot bigger when a mustachioed man named Mr. Hippocrates pops out of her Aunt Chii's basement and promptly whisks them away to a fantastical realm. However, this magical place is trembling on the brink of disaster, and as it turns out, only Akane can save it. This coming-of-age tale is bursting with splendid imagery, charming performances, and a whole lot of heart.
Starring (Original Voice Cast): Mayu Matsuoka, Anne Watanabe, Keiji Fujiwara
Starring (English Dub Cast): Lisa Reimold, Allegra Clarke, Jackie Lastra
Director: Keiichi Hara
Year: 2019
Runtime: 115 minutes
Rating: 13+
Maquia: When the Promised Flower Blooms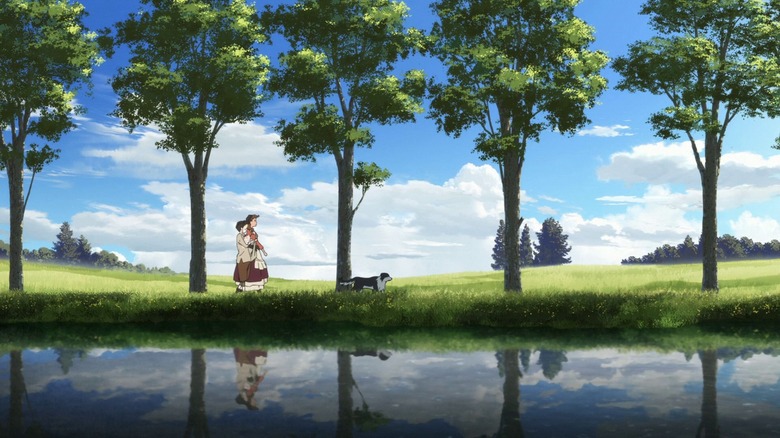 Showgate
Like the rest of her tribe, Maquia is blessed with centuries upon centuries of life. Near-immortality cannot save her people from war, however. In the aftermath of a devastating attack, Maquia adopts an orphaned newborn. Mother and son love each other fiercely, but the fact that Maquia will outlive her son cannot be ignored forever. This lavishly animated portrait of motherhood, warfare, and the cost of love is a tender ode to all that makes life worth living, even at its darkest.
Starring (Original Voice Cast): Manaka Iwami, Miyu Irino, Ai Kayano
Starring (English Dub Cast): Xanthe Huynh, Eddy Lee, Cherami Leigh
Director: Mari Okada
Year: 2018
Runtime: 115 minutes
Rating: 13+
Haikara-San: Here Comes Miss Modern Part 1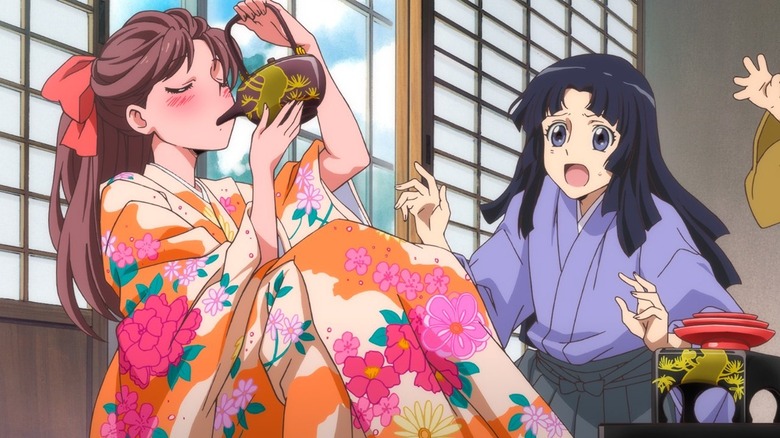 Eleven Arts
Benio Hanamura might live in turn-of-the-century Japan, but she's anything but traditional. In fact, the determined tomboy makes a point of expressing her disdain for arranged marriages, housework, and the feminine fragility she's expected to express. Life has a way of spoiling the best-laid plans of exuberant schoolgirls, however, and Benio soon finds herself confronted with romance, war, and the hard choices imposed by adulthood. This film might be light-hearted, but it's not frivolous — Benio's story is a multifaceted ode to adolescence at its most impassioned.
Starring (Original Voice Cast): Saori Hayami, Mamoru Miyano, Asami Seto
Starring (English Dub Cast): Mimi Torres, Robbie Daymond, Cristina Vee
Director: Kazuhiro Furuhashi
Year: 2017
Runtime: 97 minutes
Rating: 13+
Rotten Tomatoes Score: N/A
Haikara-San: Here Comes Miss Modern Part 2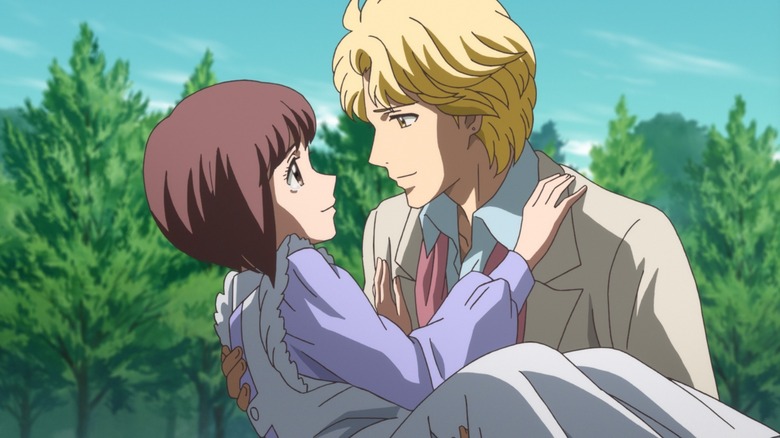 Eleven Arts
In the sequel to "Haikara-San: Here Comes Miss Modern Part 1," Benio Hanamura has grown into a brave young woman. Good thing too — in this installment, she travels to Manchuria as a journalist. But news-hunting isn't the only reason Benio has undertaken a long journey. She's also searching for her lost fiancé, Lieutenant Shinobu Ijuin. This is the stuff of old-school drama — we're talking amorous encounters in rose gardens, deathbed confessions, and travel by airship. If you're in the mood for a windswept adventure of the most classic sort, "Haikara-San Part 2" is what you're looking for.
Starring (Original Voice Cast): Saori Hayami, Mamoru Miyano, Takahiro Sakurai
Starring (English Dub Cast): Mimi Torres, Robbie Daymond, Cristina Vee
Director: Toshiaki Kidokoro
Year: 2018
Runtime: 105 minutes
Rating: 13+
Rotten Tomatoes Score: N/A
Welcome to the Space Show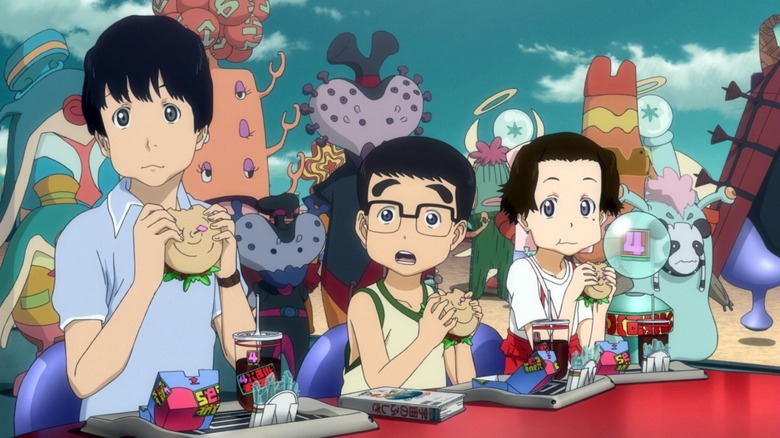 Aniplex
When a group of kids stumble upon an injured dog one hot summer day, they have no idea he's actually an alien researcher named Pochi. Once the four-legged scholar has healed, he doesn't just reveal his true nature — he whisks the kids off to the moon as a reward for their help. Things go awry, however, when the kids find themselves unable to return home. This is a jaw-droppingly gorgeous work of animation, brimming with psychedelic scenery, fluid motion, and unforgettably inventive character designs.
Starring (English Dub Cast): Cassandra Lee, Stephanie Sheh, Marc Diraison
Director: Koji Masunari
Year: 2010
Runtime: 136 minutes
Rating: 13+
Harlock: Space Pirate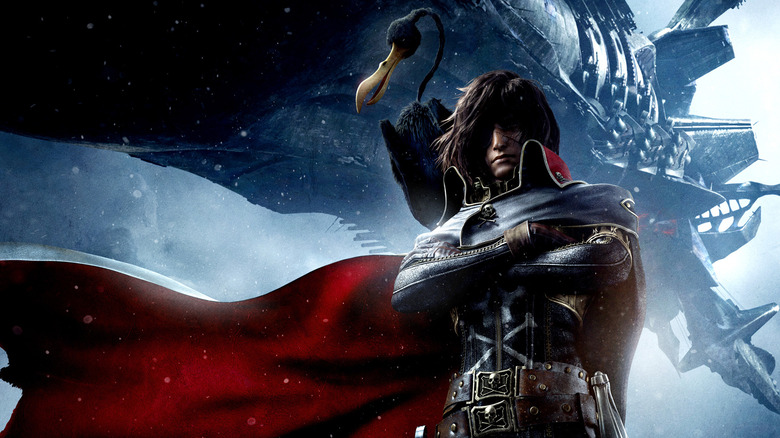 Toei Company
Classic anime hero Captain Harlock is back in this all-CGI adventure, and he's never looked better. Humanity has been shackled by the Gaia Coalition, a massively powerful cabal that will stop at nothing to keep the common man beneath its heel. Harlock, ever the rebel, plans to overthrow them by any means necessary. This is grand and moody adventure enlivened by strong performances, stunning animation, and a couple of operatic plot twists. Harlock die-hards and newbies alike are bound to love this new take on an old favorite.
Starring (English Dub Cast): David Matranga, Emily Neves, Jessica Boone
Director: Shinji Aramaki
Year: 2013
Runtime: 111 minutes
Rating: 16+
A Flying Princess and a Secret Island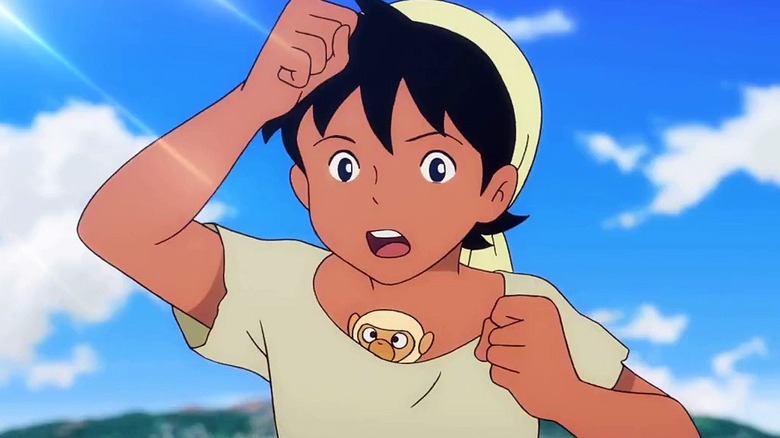 Ocean Productions
Part one of the "Sinbad" film trilogy, this all-ages adventure offers a treasure trove of action, friendship, and magic. Sinbad is a spirited young boy who dreams of globetrotting adventure. He gets his wish when he encounters a mysterious girl riding a flying horse ... and a group of shifty-looking men who are hot on her tail. An ideal choice for anyone who's exhausted Studio Ghibli's catalog, this feature's sunny animation, earnest heart, and winning sense of humor ensure a good time will be had by all.
Starring (Original Voice Cast): Tomo Muranaka, Momoko Tanabe, Nao Nagasawa
Starring (English Dub Cast): Cole Howard, Elyse Maloway, Michael Adamthwaite
Director: Shinpei Miyashita
Year: 2015
Runtime: 51 minutes
Rating: All-ages
Rotten Tomatoes Score: N/A
Liz and the Blue Bird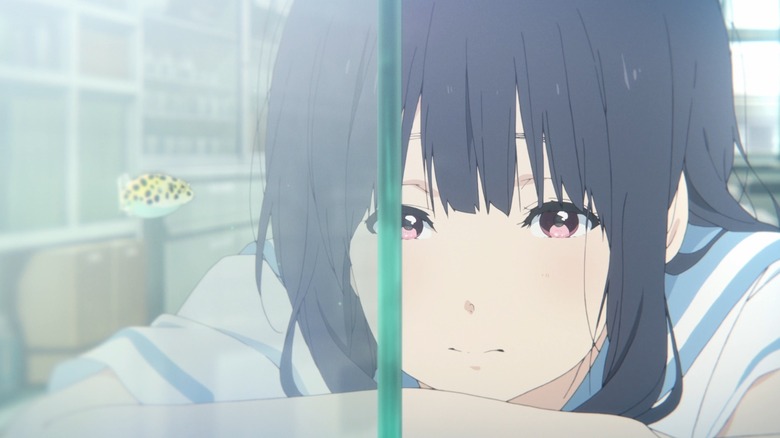 Eleven Arts
Mizore, a shy oboist, and Nozomi, an extroverted flutist, are dear friends despite their differences. But as the end of high school draws near, their bond begins to fray. As they struggle to perfect a duet based on the titular fairy tale, they're forced to confront the nuances of their friendship, their own insecurities, and the looming future. Luminous animation and a sweeping score take this contemplative tale to impressive heights of emotion.
Starring (Original Voice Cast): Atsumi Tanezaki, Nao Tōyama, Miyu Honda
Starring (English Dub Cast): Laurie Hymes, Courtney Shaw, Stephanie Sheh
Director: Naoko Yamada
Year: 2018
Runtime: 90 minutes
Rating: 7+
Redline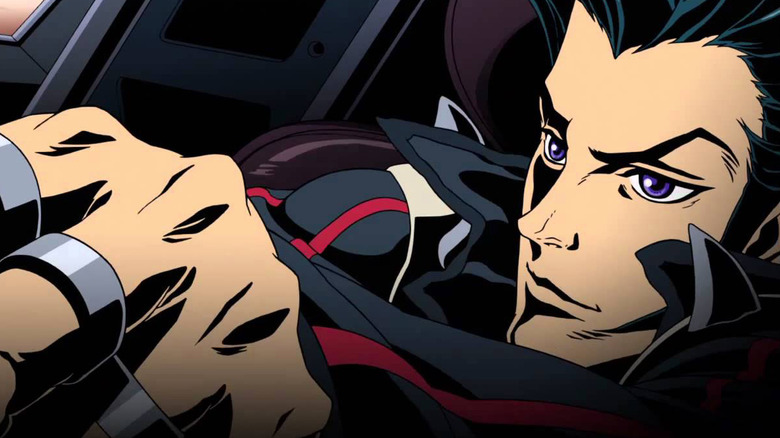 Tohokushinsha Film
When a couple of competitors drop out of the Redline, a mind-bendingly difficult race undertaken by the galaxy's most dominant drivers, pompadour-sporting rogue Sweet J.P. squeaks his way in. Unfortunately, this Redline will be held on a robotic dystopia that's none too pleased about the race's presence. Sweet J.P. might be good, but is he good enough to handle murderous cyborgs, malignant mob bosses, and a burgeoning interest in Sonoshee, his beautiful rival? From its throbbing soundtrack to its exhilarating animation, "Redline" oozes cool. (This is available on IMDb TV, which is free with ads.)
Starring (English Dub Cast): Patrick Seitz, Michelle Ruff, Liam O'Brien
Director: Takeshi Koike
Year: 2009
Runtime: 102 minutes
Rating: PG-13
Evangelion: 3.0+1.0 Thrice Upon a Time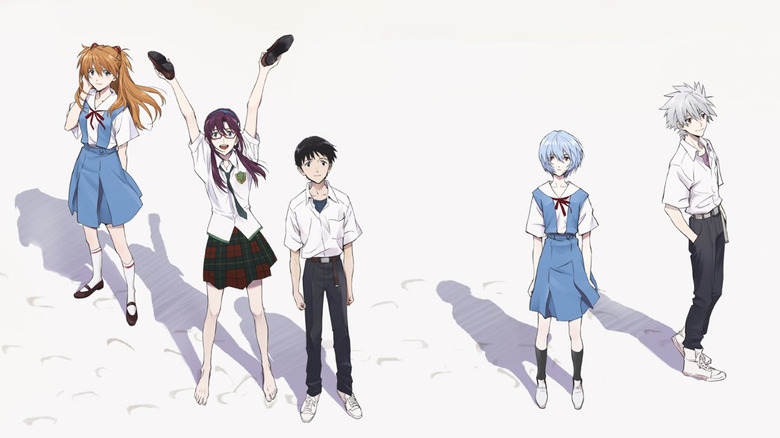 Toho
The final film in the "Rebuild of Evangelion" series is a magnificent tribute to one of the most important anime series of all time. Though the despair and destruction typical to the franchise is present here, so too is a fragile sense of hope. Shinji, Rei, and Asuka are offered a path forward ... but it's not necessarily going to be an easy one to walk. Bursting with spectacular animation and a conclusion even longtime "Evangelion" fans will be surprised by, this is one finale you won't want to miss. ("Evangelion: 3.0+1.0 Thrice Upon a Time" hits Amazon Prime on August 13.)
Starring (Original Voice Cast): Megumi Ogata, Yūko Miyamura, Megumi Hayashibara
Director: Hideaki Anno, Kazuya Tsurumaki, Katsuichi Nakayama, Mahiro Maeda
Year: 2021
Runtime: 154 minutes
Rating: All ages
Rotten Tomatoes Score: TBD