A Major Character Will Die In The Vampire Diaries Series Finale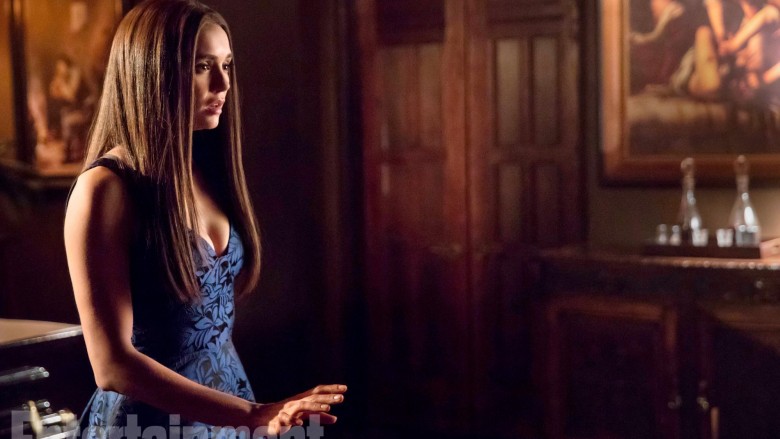 Entertainment Weekly
The series finale of The Vampire Diaries will contain an "emotional" character death, according to Entertainment Weekly's Samantha Highfill, who was on set for filming.
"I think fans are really going to be impacted," she said. "I know I was."
Highfill says that the episode will contain a funeral scene in which Elena is crying in the Mystic Falls cemetery, surrounded by everyone she loves– except one person. Highfill wouldn't spoil who died, but she did say it was a "big deal."
Nina Dobrev will be returning to the show after her character Elena sacrificed herself in the season six finale to save her best friend Bonnie, putting herself into a coma that could only be broken if Bonnie died. Elena's return and the mention of a funeral does put Mystic Falls' resident witch at risk; however, Bonnie's death may seem a little too predictable for a show known for its twists.
"I think the finale is going to shock people," Highfill teased. "It's definitely going to make you cry, but hopefully you walk away from it feeling good."
According to Highfill, even Paul Wesley shed a few tears when reading the script. Wesley apparently sent a picture of him crying to showrunner Julie Plec and co-creator Kevin Williamson to prove that they wrote a "beautiful ending" for the show.
Highfill also spoke to Dobrev about how it felt to be back on set, with the actress calling the nostalgia "insane."
"I keep getting triggered by moments: a piece of wardrobe, a person's voice, a crew member's laugh," she said. "It's like a trip down memory lane, and I have so many beautiful memories of the six years that I spent here. I'm really glad that I got to be a part of it."
The series finale will air on March 10 at 8 p.m. on The CW. In the meantime, see the first picture of Dobrev in the finale above, watch her in the first teaser and read up on the show's history.