The Underrated Tearjerker That's Got Netflix Subscribers Gripped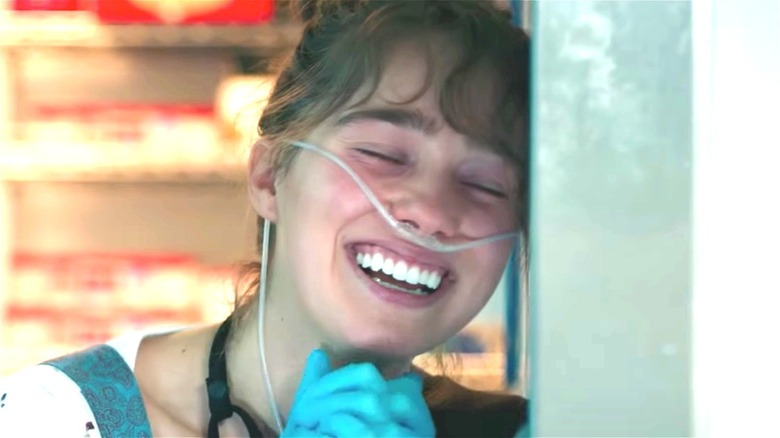 CBS Films/Lionsgate
Before the world began social distancing due to the COVID-19 pandemic, "Five Feet Apart" protagonist Stella Grant (Haley Lu Richardson) was living life separated from others thanks to her cystic fibrosis. Due to the nature of the genetic disorder, she and other CF patients are cautioned to mask up, wear gloves, and keep at least six feet apart from one another to avoid catching what could end up being fatal infections. Of course, that's much easier said than done. When she meets a rebellious — and cute — fellow patient in the hospital, Will (Cole Sprouse), Stella begins to question whether she should continue to live cautiously to potentially buy herself a few more years or quite literally embrace young love.
"Five Feet Apart" was released in 2019 and while it wasn't as much of a runaway hit as the similarly themed "The Fault in Our Stars," it did post a respectable worldwide box office haul of over $91 million. However, "Five Feet Apart" received mixed reviews from critics and hasn't really gone on to become a cultural touchstone. That could change, though.
The film was added to Netflix in August and it is already capturing the attention of viewers. At the time of writing, the film was on the streamer's list of the top 10 most viewed movies. While it may not necessarily break new ground in the "sick lit" genre, it does have something to offer anyone in the mood for a good tearjerker.
The chemistry between the leads is reason enough to give Five Feet Apart a shot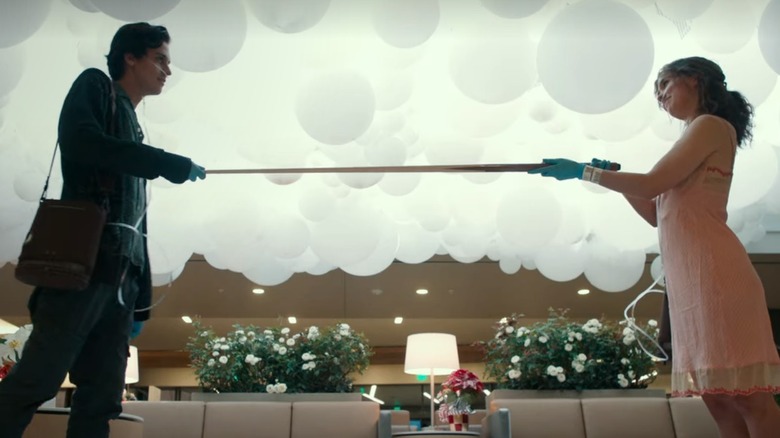 CBS Films/Lionsgate
While some critics found "Five Feet Apart" to be a solid entry in the sick lit genre, others thought it was trite and predictable. However, even some critics who gave the film low marks still found at least one thing to recommend: the chemistry between Richardson and Sprouse. As Linda Marric of Hey U Guys wrote in her otherwise negative tinged review, "Despite the film's inability to stray too far from its predictable premise, there's no denying that both Sprouse and Richardson manage two fine performances as two star-crossed lovers unable to live together or apart."
In interviews about the film, both stars have commented on the chemistry they managed to develop. Speaking with The Hollywood Reporter, Richardson said, "Cole's awesome ... He's so deeply artistic and caring and thoughtful, which made it possible to create those scenes and work with him ... I just felt like I had a real partner in him, and I appreciated that."
"We just became friends and hung out ..." Sprouse said of Richardson in an interview with PopSugar. "We found a rhythm with how one another approached certain scenes and emotional discourse to make sure that we were able to assist each other in getting to those places."
You can check their chemistry out for yourself by streaming "Five Feet Apart" on Netflix.