New Trailer For Kate Teases An Intense Ride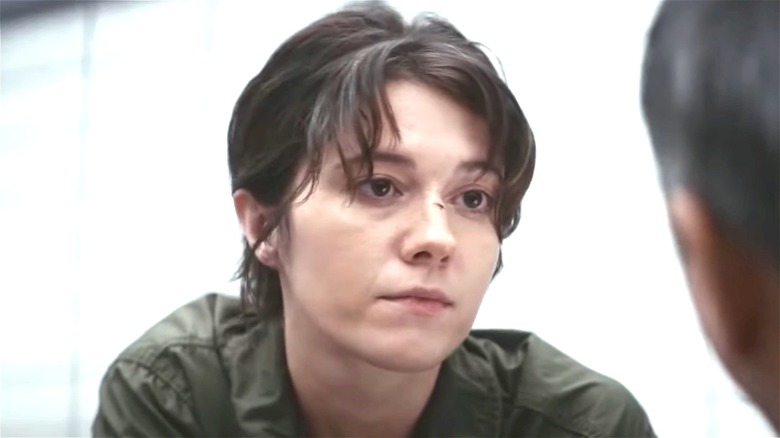 Netflix
Meet Kate, your newest action heroine. Mary Elizabeth Winstead is the latest "female John Wick" assassin to go on a revenge-fueled killing spree in the sleek thriller flick "Kate," which comes to Netflix on September 10. The film just got an official trailer, which promises an intense ride through the blue and pink, neon-lit streets of Tokyo.
The trailer introduces Kate, who misses her shot while carrying out a hit — something which never happens to her. It turns out that she's been poisoned. With less than 24 hours left to live, she decides to spend her remaining time on Earth bringing the pain to the people who did this to her. She's gotta kick some henchmen through plate glass windows, you know? In order to get to "the head honcho of the Yakuza," she forcefully enlists the help of an underworld-savvy teenage girl named Ani (newcomer Miku Martineau), who becomes Kate's twisted cheerleader, telling her that she's "a total killer babe." From the looks of the trailer, the people who wronged her are going to wish they hadn't.
Kate the great
"Kate" was written by Umair Aleem and directed by "The Hunstman: Winter's War" filmmaker Cedric Nicolas-Troyan. One of the producers on the film is David Leitch, the former stunt coordinator who produced the first "John Wick" and directed "Atomic Blonde," "Deadpool 2," and "Hobbs & Shaw." If he's involved, you know the stunts and fight choreography in "Kate" are going to be top-notch, so this is sure to be a movie that action fans won't want to miss.
The cast also includes Woody Harrelson as Kate's handler Varrick, as well as "The Flight Attendant" star Michiel Huisman as a mysterious character named Stephen.
Here is Netflix's official description of the film: 
"Meticulous and preternaturally skilled, Kate is the perfect specimen of a finely tuned assassin at the height of her game. But when she uncharacteristically blows an assignment targeting a member of the yakuza in Tokyo, she quickly discovers she's been poisoned, a brutally slow execution that gives her less than 24 hours to exact revenge on her killers. As her body swiftly deteriorates, Kate forms an unlikely bond with the teenage daughter of one of her past victims. Starring Mary Elizabeth Winstead and Woody Harrelson, and directed by Cedric Nicolas-Troyan, Kate follows a burned assassin's furious pursuit of one last self-appointed job."
Get ready, because "Kate" will hit Netflix on September 10, 2021.