Kate Netflix - What We Know So Far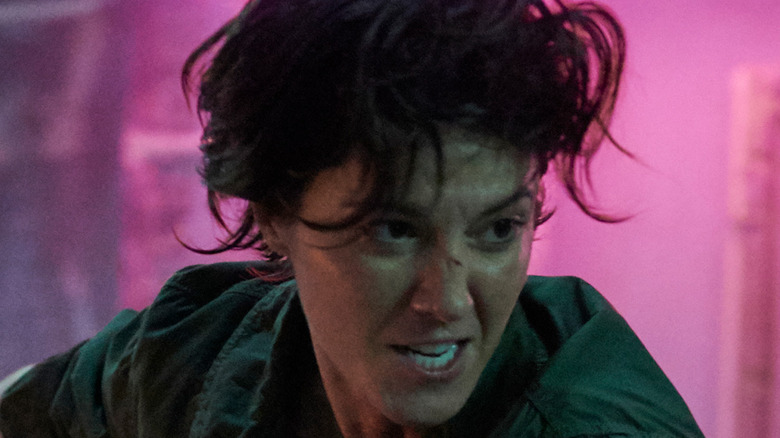 Netflix
Over the years, Netflix has garnered a reputation for a wide array of films that encompass every genre. While movies such as "Mank," "Silence," and "Roma," have brought awards attention to the streaming service, Netflix has not neglected the action genre in its offerings. While the Zack Snyder film "Army of the Dead" marks their latest entry, Netflix action genre originals also include the Michael Bay film "6 Underground," the Gina Prince-Bythewood feature "The Old Guard," and the superhero action-comedy "Thunder Force," starring Melissa McCarthy and Octavia Spencer.
Netflix is poised to add to their slate with the new action feature "Kate." A rare offering from the genre, with a woman as the main character, the film is produced by "Atomic Blonde" and "Deadpool 2" director David Leitch. 
Fans have been anticipating the release of "Kate" for some time now, and Netflix has now revealed details about the film that are bound to bring more attention and excitement to it. Here's what we know about "Kate" so far.
When is the release date of Kate?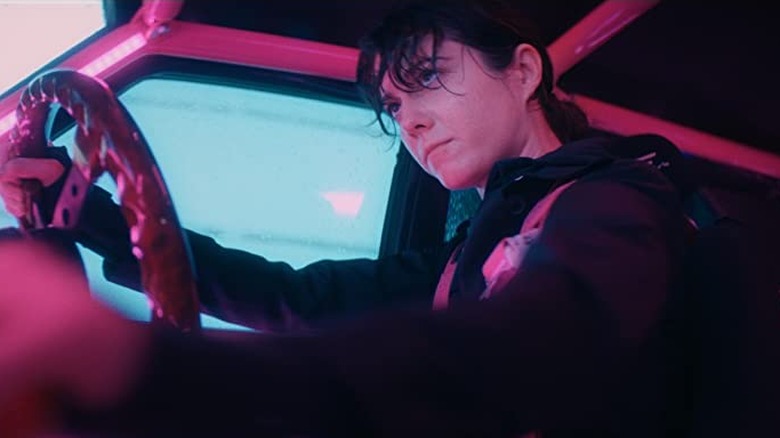 Netflix
"Kate" is poised to be released on Netflix on September 10, 2021. The streaming platform's release strategy means that it'll be available worldwide to subscribers on that day. This is a marked contrast to theatrical release strategies, which can often see movies released months apart in different countries.
The film entered pre-production in October 2017, when Netflix acquired the script for the feature. After a period of dormancy, work on the movie ramped up again from December 2018, as the cast and crew were signed on in quick succession, and the movie began shooting in September 2019, wrapping two months later in late November 2019.
The film's quick turnaround suggests that the shoot went smoothly, which bodes well for the film's quality. For a movie to be able to finish production in two weeks indicates everyone who worked on it was focused and excited to work on it, which could be seen as a sign of how well they liked the script. It also suggests that the team working on "Kate" did not get into any conflicts on set, which is another good sign. Conflicts on set can often affect the final product, and the apparent lack of any such issues is sure to result in a movie that reflects how well everyone worked with each other.
Who is in the cast of Kate?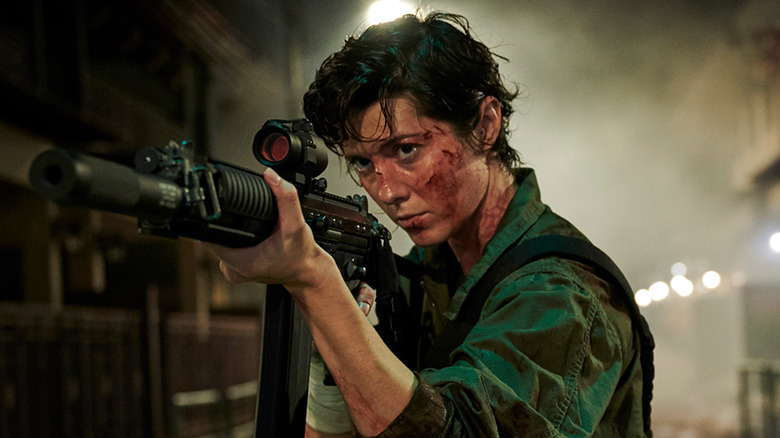 Netflix
Playing the titular character in "Kate" is Mary Elizabeth Winstead. Winstead is no stranger to the action genre, having been seen most recently in the DC movie "Birds of Prey (And The Fantabulous Emancipation of one Harley Quinn)," where she took on the role of Helena Bertinelli, aka Huntress. Winstead has also been seen in "Gemini Man," "A Good Day to Die Hard," and "Scott Pilgrim vs. The World," and is thus no stranger to the action genre.
The film also stars veteran performers Woody Harrelson and Michiel Huisman. Harrelson, who plays Kate's handler, will be familiar to film fans from a slew of movies, most recently having been seen in "Midway" and "Zombieland: Double Tap." In the latter, he reprises his role from the 2009 film "Zombieland", and has also appeared in "Now You See Me" and its sequel, as well as the "Hunger Games" series. Huisman is mostly known for his roles in TV series such as "Orphan Black," "Game of Thrones," "The Haunting of Hill House,", and "The Flight Attendant." He has also been seen in movies such as "The Age of Adaline" and "The Invitation."
The film's cast will also feature Tadanobu Asano, seen earlier this year as Lord Raiden in "Mortal Kombat," and Jun Kimimura, who previously worked with Harrelson on "Midway." "Kate" will also mark the feature film debut of Miku Martineau, and star Japanese musician and singer Miyavi, who will be playing a rival assassin.
What is the plot of Kate?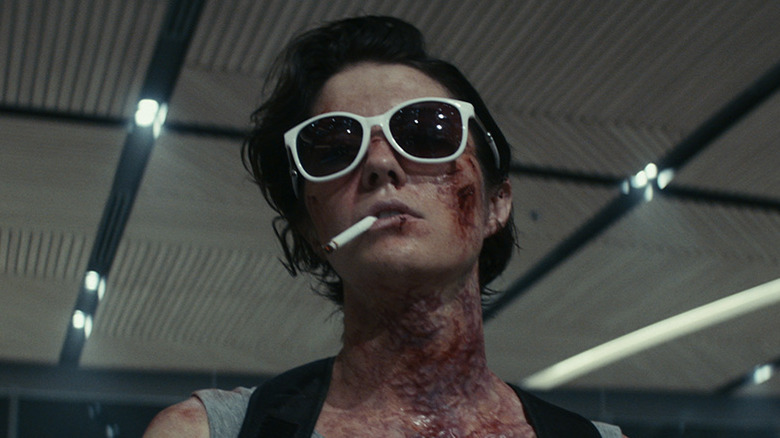 Netflix
"Kate" will revolve around a ruthless criminal operative, played by Mary Elizabeth Winstead, who discovers that she's been poisoned. After realizing that the poison she's been given has no antidote, she learns that she has less than 24 hours left to live, and chooses to use that time to exact revenge on her enemies. Along the way, she bonds with a girl, played by Miku Martineau, who is the daughter of someone she killed in the past as well.
The script for "Kate" comes from Umair Aleem, who made his feature film writing debut with the 2015 film "Extraction", which starred Bruce Willis and Kellan Lutz. It is directed by Cedric Nicolas-Troyan, who previously directed "The Huntsman: Winter's War," and was also the second unit director on "Snow White and the Huntsman" and "Maleficent," and thus has experience both working on women-led action thrillers. This will be the first time either writer or director will be working with Winstead, but neither are strangers to the action genre, and the combination of their skills with Winstead's experience and talents in the genre is very likely to blend together into something exciting.
The results of this collaboration will be evident when "Kate" is released on Netflix in September.