The Iconic Horror Role Sandra Bullock Almost Played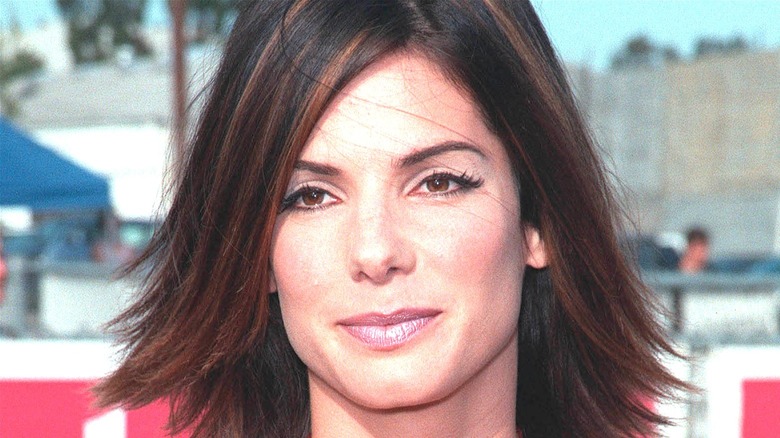 Shutterstock
Sandra Bullock's Hollywood breakthrough came when she starred in the early '90s action thriller "Speed." While the actress had already had key parts in a handful of notable films prior to that 1994 blockbuster, including 1987's "Hangmen" and 1993's "Demolition Man," it was her turn in "Speed" that truly made her a household name. 
Playing Annie, the civilian forced to help LAPD officer Jack Traven (Keanu Reeves) stop a bus that's rigged to explode if it goes below 50 miles an hour, Bullock brought a level of humanity to "Speed" that did a lot to help ground it. The movie ended up grossing a little over $121 million on a relatively low budget (via BoxOfficeMojo), and even if she later appeared in the lousy "Speed" sequel, the original film quickly made Bullock a star. In fact, thanks to movies like "Speed" and "Mrs. Congeniality," Bullock eventually became one of the highest-paid actresses in Hollywood (via Forbes), and she even won the Academy Award for Best Actress for "The Blind Side" in 2010.
But what if Bullock had played the lead in a horror movie before her big break? Would the arc of her career be any different? Audiences may never know the answer to that question, but they almost did. Here's the story of how Bullock almost led the cast of one beloved 1992 horror classic.
Sandra Bullock almost played Helen in Candyman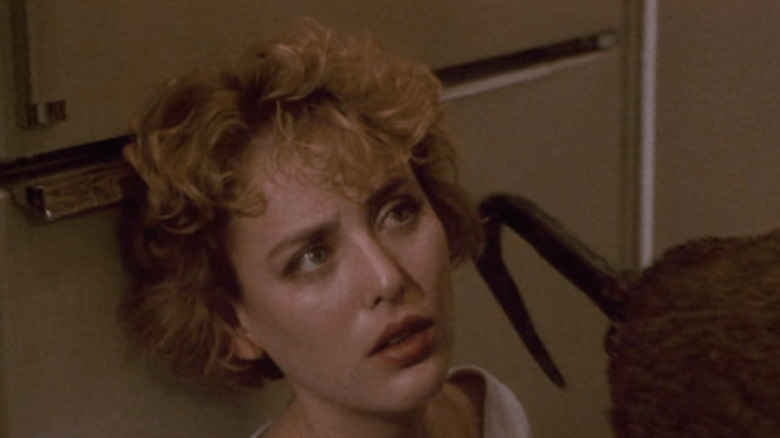 TriStar Pictures
Before Sandra Bullock helped save a busload of passengers in "Speed," she almost stood in front of a mirror and summoned a vengeful spirit in "Candyman."
Indeed, horror fans may be surprised to learn that the actress was the second choice to play the lead role of academic researcher Helen Lyle in the 1992 film (via Screen Rant). The producers wanted actress Virginia Madsen ("Sideways") for the part, but Bullock was apparently considered their backup option if Madsen was unable to commit to the project. While Bullock is obviously talented, Madsen's signature, hypnotizing eyes and great performance are a big part of what makes "Candyman" so memorable.
That said, it's interesting to imagine Bullock playing Helen instead. The role could have very well kickstarted a career for her as a successful horror and genre actress, instead of making her the star of romantic comedies and action films like "The Heat." Of course, that hypothetical also forces one to wonder what it might have been like if it was Madsen on that bus with Keanu Reeves in "Speed" instead of Bullock.
However, if you want to see for yourself what made "Candyman" director Bernard Rose cast Virginia Madsen as Helen, the iconic horror film is currently streaming on Peacock.