The Surprising Comedian Who Almost Starred In Candyman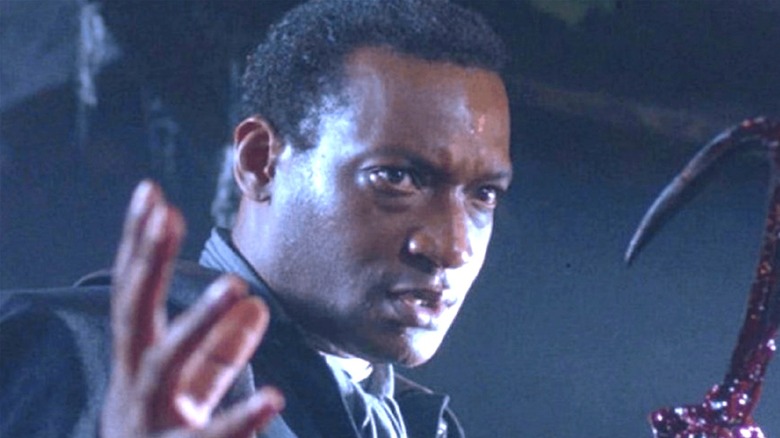 TriStar Pictures
Many people know 1992's "Candyman" as a cult classic horror film starring Tony Todd as the title character, the ghost of a man named Daniel Robitaille from the 19th century who was the son of a slave. Daniel become a well-known artist who paints portraits for wealthy landowners, but after he falls in love with the white daughter of one of his clients, the town lynches him, cutting off his hand and leaving him covered in honey to be stung to death by bees. 
In modern day, a graduate student named Helen Lyle (Virginia Madsen) learns of the Candyman, who will supposedly kill anyone who says his name five times in the mirror and is said to be haunting and murdering people in the Cabrini-Green housing project. Deciding to write her thesis on the story and its purpose in the Cabrini-Green community, Helen explores the location and runs into the real Candyman, who explains that he must kill more people to solidify the belief in his legend. 
The movie was well-received and become a huge hit over the years. Now a new movie is on its way – said to be a direct sequel — and it's expected to be released in theaters on August 27, 2021. Directed by Nia DaCosta and produced by Jordan Peele, fans of the original are eager to see how the new "Candyman" compares to the 1992 version, and if it's able to stand on its own. But looking back, the original "Candyman" was almost a very different movie. Can you imagine what the classic film would be like in Todd didn't play the Candyman? Well, the producers actually wanted one particular comedian before they decided on Todd.
Eddie Murphy was the top pick for the role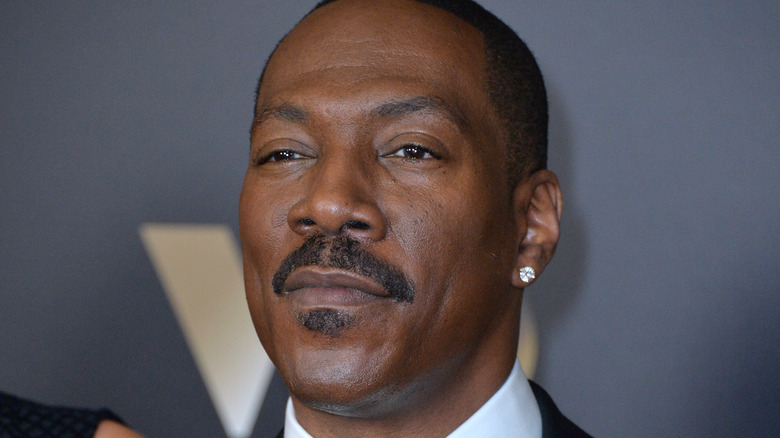 Shutterstock
You might be surprised to learn that before casting Todd, the producers of "Candyman" really wanted Eddie Murphy, or at least someone like him. This behind-the-scenes detail was revealed in a featurette released as part of Shout Factory's 2018 Collector's Edition of "Candyman," in which Todd states that they wanted "an Eddie Murphy-type" for the lead role (via Dread Central). Of course, this casting never happened, but it's an interesting tidbit for "Candyman" fans. 
In 1992, Murphy released two R-rated comedies, "The Distinguished Gentleman" and "Boomerang," and the actor had really only done comedies at this point. So why did the producers see Murphy as a good fit for an indie horror film? It's unclear, but maybe they thought having a comedian play Candyman would bring a unique perspective to the role. Publications like Vulture point out that the low-budget horror film would most likely have been unable to afford Murphy's fee, but there are probably a lot more factors that led them in another direction. 
While it would certainly be interesting to see the popular comedian play Candyman, fans are quite satisfied with Todd's performance, and considering Murphy's horror movie track record with "The Haunted Mansion" and "Vampire in Brooklyn," it's probably for the best that he stayed away from the project.