Renfield Release Date, Cast, And Plot- What We Know So Far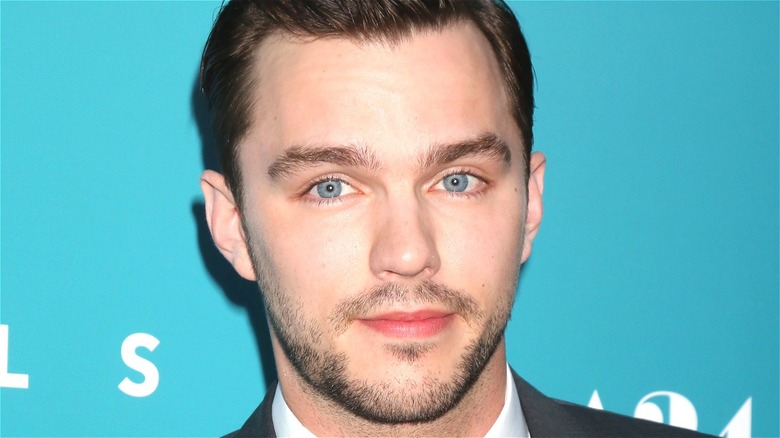 Shutterstock
If there is one thing in plentiful supply in Hollywood, it's monster movies. Whether it's classics like 1931's "Dracula" or 1935's "The Bride of Frankenstein," clever and acclaimed remakes like "The Mummy," starring Rachel Weisz and Brendan Fraser, recent hits like "The Invisible Man," starring Elisabeth Moss and Oliver Cohen-Jackson, or ham-fisted attempts to twist monster lore into new stories (we're looking at you, "I, Frankenstein" and "Dracula Untold"), there's a monster movie out there for everyone. Even though it risks getting boring to see the same stories told and retold time and time again, it's not hard to see why this particular horror subgenre is so frequently sought out: The allure of putting your favorite box office superstar opposite a supernatural creature and throwing in some clever plot twists — that may or may not have thematic relevance to a particular issue of the day — is too inviting a concept to not invest in.
And so, it should come as no surprise that Universal Pictures will be expanding its currently hefty slate of upcoming monster movies — which includes a "Wolfman" movie starring Ryan Gosling — with "Renfield." If that name rings a bell, then you must be a fan of author Bram Stoker's famous 19th-century novel "Dracula" or one of the many big screen adaptations of the story, because Renfield is a key character in that mythos. According to a report from Deadline, "Renfield" has been a long-gestating project over at Universal and is just now getting some monster-sized momentum. The movie will be based on a story outline written by "The Walking Dead" EP Robert Kirkman, directed by "The Tomorrow War" helmer Chris McKay, and written by Ryan Ridley ("Rick and Morty").
Here's what we know so far about "Renfield," including the release date, cast, and plot.
What is the release date of Renfield?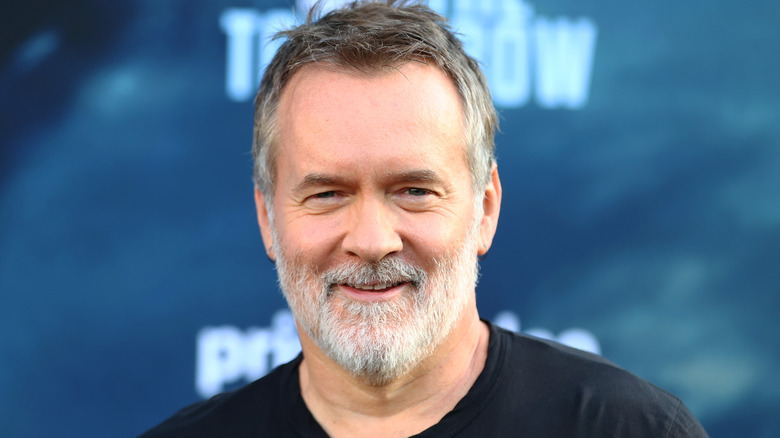 Matt Winkelmeyer/Getty Images
Currently, the Chris McKay-directed "Renfield" has no set release date. However, given the subject matter of the project and the fact it's being announced in mid-2021, we have some clues about which release window Universal Pictures will try to lock down. 
Because "Renfield" will be part of Universal's monster movie catalog, we can expect the studio to set a late September or October release date to coincide with what will probably be a spooky feature film. Figuring out the year Universal Pictures will go for is a bit trickier, partially because we don't know how big a budget the studio has set for the movie or how eager they are to get the movie out — two factors which bear a surprising amount of weight on a release date. Even though these factors are unknown to the public, we know that — between finalizing the script, finishing up casting, getting other pre-production tasks done before moving on to filming, and then putting the movie through post-production — it will take at least a year to get "Renfield" ready for theaters. 
With that in mind, the likeliest release year would be 2023 at the earliest or possibly even 2024.
Who is in the Renfield cast?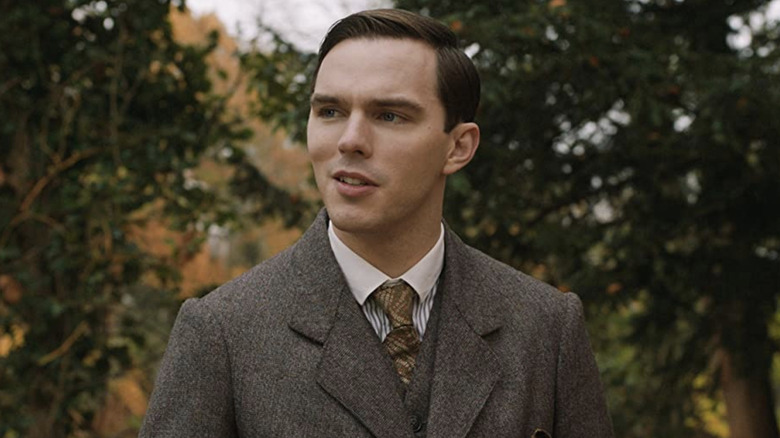 Fox Searchlight
Currently, Nicholas Hoult is the only star attached to "Renfield." Per Deadline, Hoult will play the titular character first made famous in Bram Stoker's "Dracula." This is yet another major role for Hoult in a recent hot streak of projects. In the last few years, Hoult has been quietly dominating both movies and television, appearing in "The Favourite," "Those Who Wish Me Dead," "Tolkien," as well as "The Great" and "Crossing Swords," both on Hulu. These days, it seems the actor, who broke out in the early 2000s with his charming performance opposite Hugh Grant in "About a Boy," apparently is keen to stick with darker, dramatic fare. Just one day before his role in "Renfield" was announced, Deadline also reported he'd signed on to star in "The Menu," a psychological thriller set in the world of "eccentric culinary culture," alongside Anya Taylor-Joy and Ralph Fiennes. 
One thing that's clear from Hoult's body of work is that he's an actor who is keen to stretch himself creatively. He has proven himself adept as dark comedy, drama, and action movies. He's also no stranger to more macabre material, as was the case with the under-appreciated rom-com "Warm Bodies." With this in mind, it will be interesting to see how Hoult chooses to play Renfield, who is a rather notorious character in the most grotesque way in the "Dracula" lore. 
Although no other casting announcements have been made, with Hoult now attached it should be easier to assemble a cast around the star. This means we should be hearing more about who's joining Hoult in the Universal Pictures project in the coming months.
What is the plot of Renfield?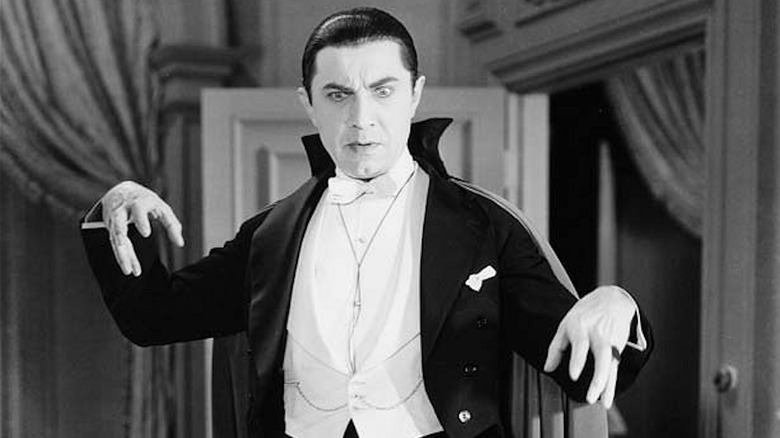 Universal Pictures
With "Renfield" still in its earliest days of production, details on the Universal Pictures feature are quite scarce. For now, the biggest plot detail we have is that "Renfield" will, of course, focus on the character of Renfield. In the 1897 novel, Renfield is a gruesome character: He's the henchman of Transylvania's most infamous blood-sucking nobleman. Before that, Renfield is revealed to be a patient in an insane asylum, known for eating rats and other animals to absorb their life force. Dracula is able to psychically connect with him and use him as an additional pair of hands to do his bidding.
We also have Deadline's one-line note that "Renfield" may possibly "take place during the present day" and it will likely "not a period piece." This, of course, could change as the project develops but it also stands to reason that if Universal is to invest in a story featuring a supporting character from "Dracula" as its protagonist, it would also invest in a story that would separate it from the numerous movies that have either directly adapted Stoker's "Dracula" or incorporated the lore which has sprung from it.
Even with these two pieces of information available, the plot of "Renfield" could be revealed to go in any number of directions. Will the movie update Stoker's version of the character and bring this unsettling fellow in the modern era? Will we see a reformed Renfield trying to escape his old life by building a new one in the present day? Will "Renfield" turn out to be a prequel of sorts and track the character's collision-course with Dracula? With "Renfield" now on rails thanks to the addition of Hoult, more details about this movie's plot should be emerging in the near future. Stay tuned.