The Movie Like The Invisible Man That Sci-Fi Fans Need To See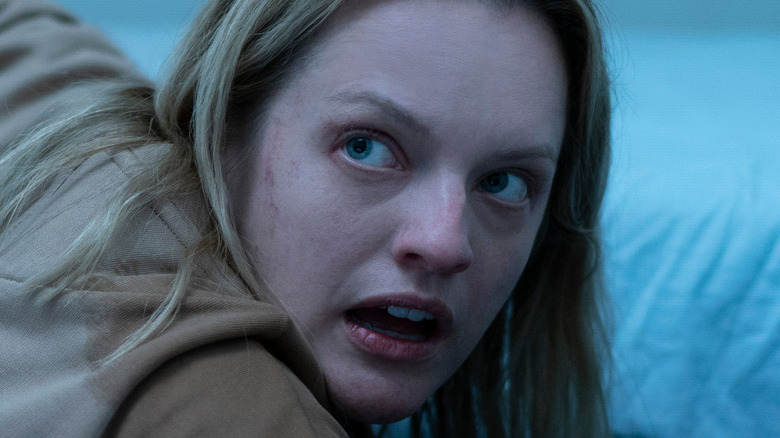 Universal Pictures
The concept of a guy who's invisible being a horrific movie monster may sound kind of silly in theory, but 2020's "The Invisible Man" showed there's a place for this character in the 21st century. The original novel by H.G. Wells details a scientist who discovers a way to turn himself invisible, but he struggles to become transparent. He begins enacting horrific acts of violence on anyone he deems fit, but the most recent remake adds more social commentary to the proceedings. 
The titular invisible man is now a wealthy tech engineer who uses his newfound invention to torture his partner, Cecilia Kass (Elisabeth Moss). She initially believes she's out of the clear of the abusive relationship, but he continues to haunt her everywhere she goes. The film becomes a chilling portrayal of gaslighting and domestic abuse with some science-fiction twists thrown in for good measure. 
While "The Invisible Man" follows the beats of your average horror film, it's hard to overlook the futuristic plausibility of the invisible suit itself. Unlike the original H.G. Wells protagonist, this abuser can go back and forth from being visible, and that means the power of facelessness could belong to anyone. That idea of an everyman inheriting immense powers also happens to be the subject of another twisted sci-fi flick you should put on your watchlist next.
Upgrade delivers on both horror and action elements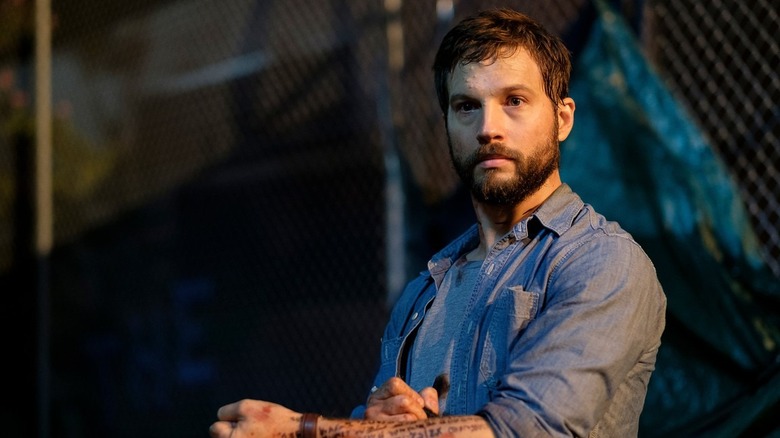 OTL Releasing
Before directing 2020's "The Invisible Man," Leigh Whannell was already an icon in the horror genre. He got his start writing for the "Saw" franchise before directing "Insidious: Chapter 3" and 2018's "Upgrade." It may not be part of a series, but you owe it to yourself to check out "Upgrade" if you enjoyed "The Invisible Man." 
Much like his other work, "Upgrade" is all about what happens when technology falls into the wrong hands. The movie starts when Grey Trace (Logan Marshall-Green) suffers a terrible assault resulting in his wife dying. He also loses the ability to move his limbs. Afterward, he's given the opportunity of a lifetime when a wealthy tech innovator offers him a brain-implanted chip that would give him complete control of his limbs once again. After he can move, he sets out on the warpath to track down the men responsible for his wife's death. 
"Upgrade" offers a unique twist on the body horror genre by making Grey merely a vessel to the technology he now hosts. He gains unfathomable strength that he uses in some of the goriest, most insane fight sequences put to film. It shows just how malleable the human body can be and frightening it is that technology could soon exist that would make us even more like passengers. Critics loved the film, with Katie Walsh of The Tribune News Service writing, "Upgrade is a brutish, efficient and well-executed slice of cyberpunk action-horror with a silly streak."
Leigh Whannell is easily one of the most exciting horror filmmakers working today. He's attached to direct a new version of "The Wolfman" with Ryan Gosling involved, and after his last few features, this is definitely a project to keep an eye on.