Get A First Look At The Official Poster For Y: The Last Man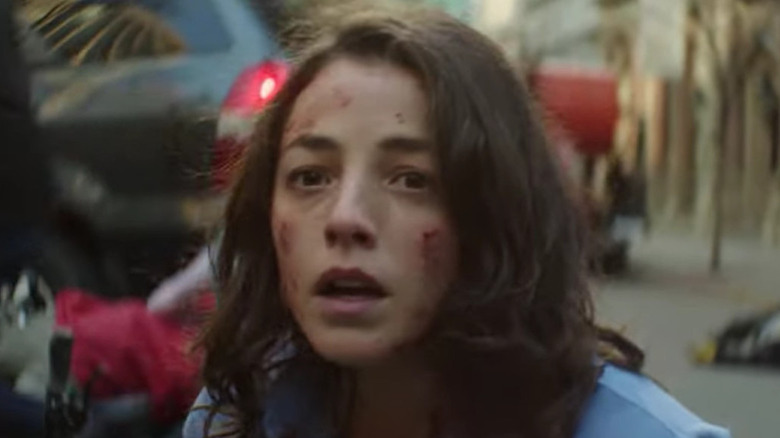 FX/Hulu
As the first quarter of the 21st century drew to a close, studios were forced to reckon with an uncomfortable decision: Begin adapting award-winning indie comic books into movies and shows, or have no remaining comic books to adapt into movies and TV shows at all. With Warner Bros. having laid claim to every DC property decades prior and the Disney juggernaut sweeping up the remaining scraps of the Marvel universe, it was time to turn to thoughtful, provocative fare with a dedicated fan base and, riskilly, less culturally pervasive iconography.
As a result, viewers got to watch some weird stuff. "The Boys," "Preacher," and a whole Millarverse of independent stories have felt the heat of the spotlight already, and in 2021, FX is set to bring Brian K. Vaughan and Pia Guerra's "Y: The Last Man" to televisions and streaming devices around the world via Hulu. Today, prospective fans of the series got a fresh taste of what's in store via the release of the show's official poster. If this first look is any indicator, get ready for a whole lot of red and black and white and silhouettes and also the FX and Hulu logos. It's gonna be a wild ride.
Y: The Last Man strikes a dramatic tone on its new poster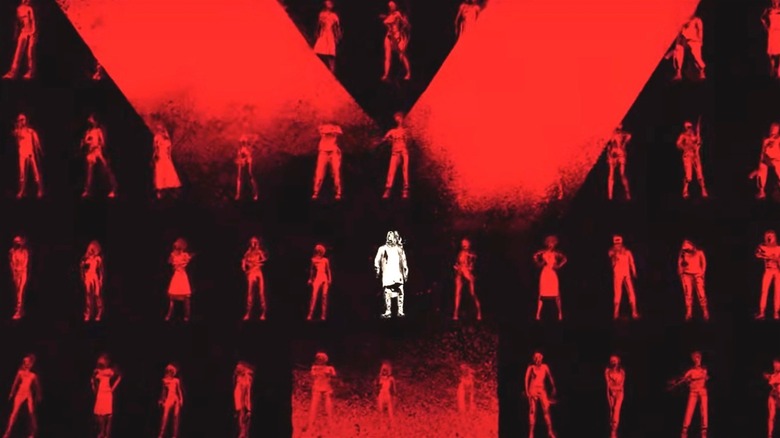 FX/Hulu
"Y: The Last Man" has had a following of staunch fans since it first debuted in 2002. The 60-issue run tells the story of Yorick, helpfully believed to be the mammal on Earth boasting a Y chromosome following the onset of a mysterious plague. Alongside his stalwart companion Ampersand the capuchin monkey, Yorick explores the post-apocalyptic wastes.
FX's "Y: The Last Man" stars Ben Schnetzer of 2016's "Warcraft" as Yorick, and Diane Lane as Jennifer Brown, the sitting U.S. President and mother to Yorick. "NOS4A2's" Ashley Romans plays Agent 355. Diana Bang of "The Interview," Olivia Thirlby of "Dredd," and lifelong member of the Sisterhood of the Traveling Pants Amber Tamblyn are also set to appear. The series showrunner is Eliza Clark, fresh off of writing and producing duties on TNT's critically acclaimed "Animal Kingdom." The first two episodes are helmed by Danish director Louise Friedberg.
"Y: The Last Man" is slated to premiere via FX on Hulu September 13, 2021.