Preacher Ending After Season 4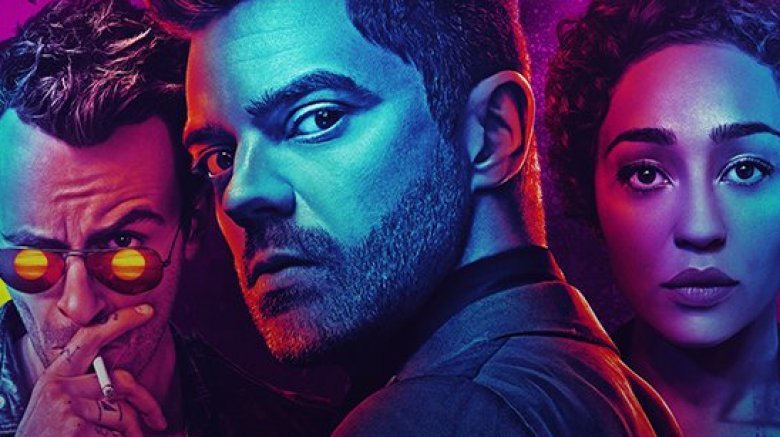 AMC
The end is nigh.
On Monday, April 8, Preacher executive producer Seth Rogen announced that the upcoming fourth season of the comic book series will be its last. 
Rogen took to Instagram to drop the news, sharing to his profile a video confirming that Preacher season 4 will mark the end of the show, and that the first of the final episodes will premiere on AMC on August 4. He wrote in the caption of the clip, "The fourth and final season of Preacher is coming. It's been a wild ride. Thank you all."
No additional details regarding Preacher's impending conclusion were immediately available, so it remains to be seen exactly why the series is ending. Based on Garth Ennis and Steve Dillon's well-regarded graphic novel series of the same name, which follows a Texas-based preacher named Jesse Custer (Dominic Cooper), his former flame Tulip (Ruth Negga), and the Irish vampire Cassidy (Joseph Gilgun) as they journey to find God, Preacher has maintained strong reviews and a solid (but small) fanbase over the years. In the viewership department, though, numbers haven't always been consistent. The series never was a massive hit for network AMC based on ratings alone, and while its first season drew in a million-plus viewers with each new episode, it couldn't quite replicate that pull throughout the second and third seasons. 
While ratings may have played a part in AMC's decision to ax Preacher, response to the series certainly didn't. It gained a dedicated cult following after it premiered in late May of 2016, quickly catching the attention of critics who applauded Preacher as a "thrilling celebration of the bizarre," a "visually stunning adaption [and] a must-see for fans of the comic and newcomers alike." Review scores only got better as time went on: season 2 earned a 91 percent approval rating on Rotten Tomatoes and a consensus that praised ability to tell a more focused story "without sacrificing any of its gorgeous, violent, insane fun," and season 3 landed a 92 percent score and reviews that commended its return to "delightful debauchery" with "a steadier hand and better balance." 
What may have motivated the choice to bring Preacher to a close after season 4 — potentially even more so than the fluctuating ratings — is Rogen's recent departure from Sony Pictures Television, the company that produces Preacher. Just a few days ahead of this cancellation news, Rogen and his Point Grey Pictures partners Evan Goldberg (who also developed Preacher with Rogen and Sam Catlin) and James Weaver inked a multi-platform deal with Lionsgate that will see them create films for the studio's film arm as well as possible series for Lionsgate's Starz television channel.  
Though Preacher is approaching the end of its days, it should go out with a bang. The series' third season was filled with intense action and some truly twisty exploration into Jesse's backstory and family, and there's only more wildness to come in the last chapter on television. 
The fourth and final season of Preacher will premiere on AMC on August 4.