Y: The Last Man TV Series Casts Its Leads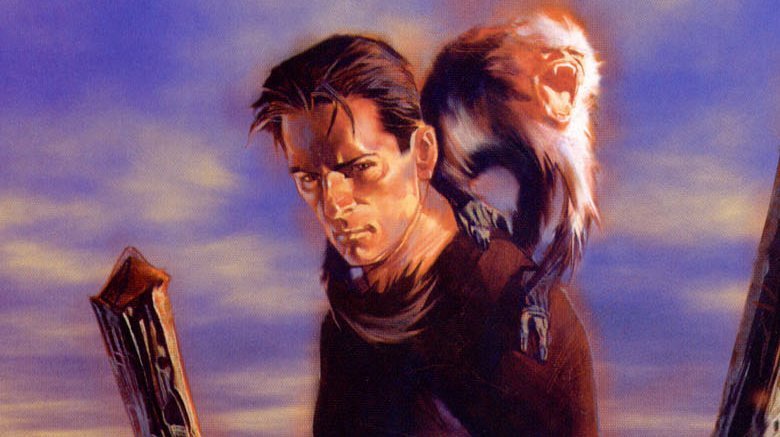 After more than a decade in development, the Y: The Last Man TV series is coming together all at once.
According to Deadline, the long-awaited adaptation of the series, just called Y, has now wrangled its cast of main characters together — including Yorick Brown, the titular last man.
The comic book series, written by Brian K. Vaughan and drawn by Pia Guerra, centers on a world stricken by an inexplicable plague that's killed everyone on Earth with a Y chromosome — everyone except for Yorick, and his pet monkey Ampersand. The series was published between 2002 and 2008, winning three Eisner awards and a Hugo Award in the process.
Playing the lead role of Yorick in the FX series will be Barry Keoghan, who was recently seen as a soldier in the movie Dunkirk and as a creepy villain in The Killing of a Sacred Deer. 
Keoghan will be joined in the cast by Imogen Poots, Lashana Lynch, Juliana Canfield, and Marin Ireland. Previously, we had heard that Jodie Foster was in talks to star in the show as Yorick's mother, the politician Jennifer Brown; As it turns out, that role will instead be filled by Diane Lane. Fair trade!
Poots will play Hero Brown, Yorick's strong-willed sister, who turns to a controversial philosophy in the aftermath of the apocalypse. Lynch will play Agent 355, a capable fighter assigned to protect Yorick as he and his friends and family work to figure out how he survived the mass extinction event, knowing he and his monkey are the world's only keys to a cure. Canfield will play Beth, one of Yorick's romantic interests, and Ireland will play Nora, an aide to the president.
Y: The Last Man is being developed for television by Michael Green, who previously worked as showrunner of the series American Gods. 
Anyway, this is all rather exciting. There's a reason why Y: The Last Man has been in some sort of development for so long, since the cinematic, world-spanning story lends itself especially well to a TV series. Encouragingly, the cast that's been assembled shows that the producers aren't screwing around, meaning that the long wait might really have been worth it.
There is no release date yet for Y, but with the cast in the can, we're likely to hear more news about the show's arrival in the months to come.