The First Full-Length Trailer For Amazon's Cinderella Is Here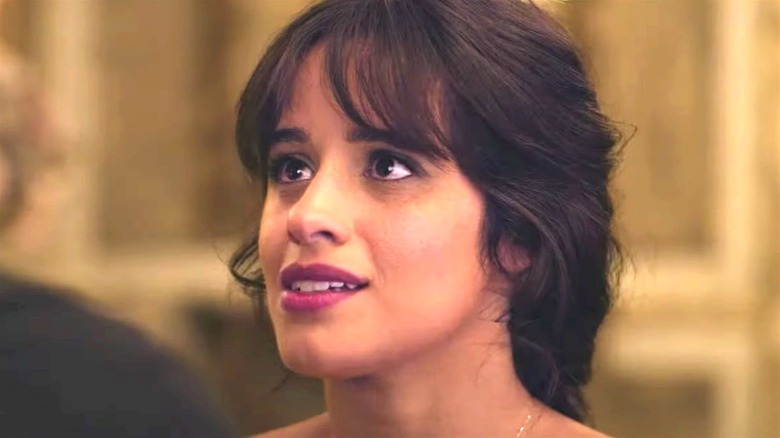 Amazon Studios
Young or old, it seems that everyone can enjoy the comfort of a classic fairytale, while also enjoying new twists on the classics. Fans of the genre have no doubt come across more than a handful of different takes on the story of Cinderella, an impoverished girl who moves up in society by marrying royalty. The tale has existed for centuries, with renditions going as far back as 7 B.C.
Some of the most popular "Cinderella" retellings have included the Disney animated classic from 1950, the 1997 TV film "Cinderella" starring Brandy, and the 2015 live-action version of "Cinderella" that stars Lily James and Cate Blanchett — though there are dozens of other film, stage, and television modernizations to choose from. The newest "Cinderella" retelling is set to premiere on Amazon Prime Video on September 3. The modern-day adaptation stars Camila Cabello as the titular Cinderella, and marks Cabello's first role in a feature film. 
The first full-length trailer for the upcoming film just dropped on YouTube, and it sure looks like a blast.
Camila Cabello stuns as Cinderella
The "Cinderella" trailer gives us a look at what to expect in the upcoming movie, and it's a feast for the eyes. In this version of the tale, Cabello stars as Cinderella (also known as Ella), an aspiring dressmaker who wants to move out of her overbearing stepmother's house. When the wicked stepmother (Idina Menzel) doesn't allow Ella to go to the ball, Ella's fairy godparent, the Fab G (Billy Porter), swoops in to give her an unforgettable night.
This rendition of "Cinderella" is unique in that it seems like rather than chase the man, Ella is focused on following her personal dreams — a truly modern tale. The all-star cast also features Nicholas Galitzine as Prince Robert, Pierce Brosnan as King Rowan, Minnie Driver as Queen Beatrice, James Corden as a footman-turned-mouse, and Missy Elliott as the Town Crier.
Fans are loving the first look at Amazon's "Cinderella," and have spread the video all over social media. A fan on YouTube commented that they're "So proud of Camila, so far her acting seems really good. Plus Nicholas, Idina, Billy, Maddie ugh so many amazing talented people. Can't wait for this movie," and plenty of others have followed suit, praising the creative adaptation and the talented actors bringing it to life.
Clear your calendars for September 3, as it's sure to be a magical premiere.