Movie Spoofs You Didn't Know Existed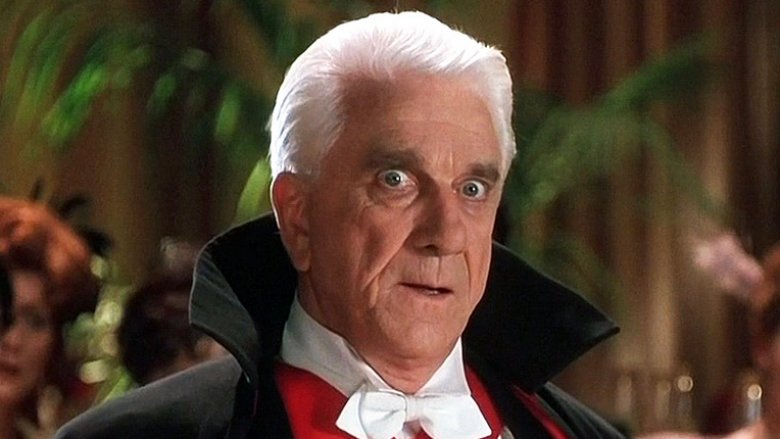 MovieWeb
Spoof movies: they make fun of movies you love, which makes you love both the spoof and the original a little bit more. They're the kind of films that allow the audience to be in on the joke, inviting everybody to laugh together as big movies and big stars are good-naturedly mocked for a couple of hours. Spoofs have been a quirky Hollywood sub-genre for decades, and there are even some classics of the form: Airplane!, Hot Shots!, Young Frankenstein, and The Naked Gun to name a few. But while there are those big icons of the form, there are even more spoof movies you surely missed. (Sorry about calling you Shirley.)
Hardware Wars (1978)
There aren't many movies as universally beloved as Star Wars. How does one even find anything to make fun of about a classic movie that many would argue is nearly perfect? One takes the zany route, as Mel Brooks did with his 1987 comedy Spaceballs, or like how filmmaker Ernie Fosselius did with Hardware Wars. 
Debuting in 1978, barely a year after the release of Star Wars: A New Hope, Hardware Wars is a 13-minute mock-movie trailer for a Star Wars film made entirely with appliances, tools, and other household objects. It's a goofy, loving tribute to George Lucas' masterpiece, with things like toasters standing in for spaceships, flashlights as makeshift lightsabers, and a shaggy, brown Muppet-like puppet playing the role of "Chewchilla the Wookiee Monster." (Plus, that looks an awful like like the Tin Man from The Wizard of Oz in the C-3PO role.)
Saturday the 14th (1981)
Horror movies possibly have more tropes and tried-and-true elements than any other genre, which makes it a fruitful source for analysis (Scream), mockery (the Scary Movie movies), and deconstruction (The Cabin in the Woods). 
One of the first major attempts to really drain a little blood out horror movies was the 1981 movie Saturday the 14th. The setup is familiar: a regular family inherits a spooky house... and things quickly take a turn for the horrific, if not just sort of unsettling. For while monsters attack, a vampire is actively trying to get into the house to steal a book of evil hidden somewhere inside, eyeballs pop up in coffee cups, and other weird things make their presence known, like dishes that wash themselves, or the TV that only picks up The Twilight Zone. 
Of course, the parents in the family don't think too much of any of it and plan a housewarming party that winds down with a substantial body count. It's a horror movie parody that works on its own as a horror movie. The perfect spoof!
Farce of the Penguins (2006)
The briefest, most inexplicable pop culture phenomenons are often the ones that are easiest to forget. Case in point: a simple documentary about penguins was one of the hottest movies of 2005. Combining two irresistible concepts—cute penguins and Morgan Freeman narrating their activities—propelled March of the Penguins to a stunning $77 million box office take, which is astounding for a nature documentary. 
That success led to a parody film called Farce of the Penguins. Bob Saget directed the film, which molds stock footage of penguins into a tale about a bunch of penguins going on a trek to the penguin mating grounds. Samuel L. Jackson provides some narration, while comedians and actors such as Lewis Black, Tracy Morgan, Jim Belushi, and Mo'Nique give voice to the penguins.
The OSS 117 spoofs (2006, 2009)
Spy movie parodies have been a part of cinema almost as long as spy movies themselves. Maybe they're asking to be mocked—they're the "cool kids" of the movies, what with their tuxedos, gadgets, and high-stakes shootouts. So for every James Bond franchise, there's been an Austin Powers or In Like Flynn to poke fun. Or, in the case of the French spy movie series OSS 117, there was... OSS 117. 
In the '60s, the French answer to England's James Bond/007 films was OSS 117, about a secret agent named Hubert Bonisseur de la Bath (code number: 117) working for the Office of Strategic Services, a precursor of the CIA. Between 1956 and 1971, eight OSS 117 movies were made, following de la Bath's adventures in the OSS, CIA, and National Security Council. 
The franchise sat dormant until director Michel Hazanavicius revived it by making fun of it. OSS 117: Cairo, Nest of Spies and OSS 117: Lost in Rio both starred Jean Dujardin as de la Bath. (Hazanavicius and Dujardin would later win Oscars for directing and acting, respectively, for 2011's The Artist.)
Top Secret! (1984)
As noted, there have been lots of spy movie parodies over the years, but Top Secret! has got to be the only one that also makes fun of those cheesy Elvis Presley movies of the '50s and '60s. Top Secret! is about an American rock star named Nick Rivers (a perfectly cast Val Kilmer) who travels to East Germany to perform, only to get caught up in a underground resistance movement. 
The action shifts dramatically between daring escapes and thrilling espionage... and Nick's rock 'n' roll performances. (The opening scene is a good clue as to what's to come—it's a music video set to Nick's Beach Boys-esque song "Skeet Surfin'," which somehow combines surfing, sand, bikinis, and guns.)
Meet the Spartans (2008)
In 2007, the world was very enamored with 300. And why not? It was a refreshingly original entry into the often stale world of action movies. It was part historical epic, about an ancient battle between Sparta and Persia, but also an incredibly gory war film shot with a unique, stylish, stylized look. 
A follow-up, 300: Rise of an Empire, would come along seven years later, but the demand was high enough for more 300 that there was a full-length parody of it. Meet the Spartans was written and directed by Jason Friedberg and Aaron Seltzer, a duo who specialize in quickly-produced parody films that amount to little more than a series of assorted pop culture references and easy jokes—they also made Date Movie, Epic Movie, and Disaster Movie.
Amazon Women on the Moon (1987)
In 1977, John Landis directed The Kentucky Fried Movie, a collection of comedy sketches of parodies. It was a big cult hit and in 1987 Landis produced (and directed a portion of) the very-1980s spiritual sequel, Amazon Women on the Moon. 
The 1987 movie is similarly comprised of sketches, but with a format that suggests a viewer channel-surfing late at night through the seemingly endless wasteland that was 1980s cable television (along with some standalone comedy sketches). Among the offerings are a parody of softcore smut (Pethouse Video), ads for an album of soulless music by Don "No Soul" Simmons (played by David Alan Grier), and the title parody Amazon Women on the Moon, a mock, cheesy 1950s-style B-movie about an astronaut fighting giant spiders and other dangers on the moon.
Kung Pow: Enter the Fist (2002)
Martial arts movies produced in Asia in the 1970s, particularly those made with small budgets in Hong Kong, boasted simple plots about vengeance and honor with unbelievable martial arts action. The genre, which made stars out of performers like Jackie Chan, has millions of fans around the world, including filmmaker Steve Odekerk. 
Best known as the writer/director of Ace Ventura: When Nature Calls and the screenwriter of Patch Adams, Odekerk wrote, directed, and stars in this sendup of movies that were once problematically called "chopsocky" movies. Odekerk plays "The Chosen One," who is on a quest to find the man who once killed his family. He trains to become a martial arts master, and engages in many cartoonish, over-the-top martial arts battles. Odekerk cleverly forms his spoof of old martial arts movies by combining new footage of himself and other actors inserted into footage from an old Hong Kong movie called Tiger and Crane Fist. (The epic battle between The Chosen One and a cow is among the new stuff, by the way.)
National Lampoon's Loaded Weapon 1 (1993)
The '80s were truly the golden age of action comedies about cops, such as Beverly Hills Cop, 48 Hrs., and Lethal Weapon. The films were a crowd-pleasing blend of insane action and character-driven humor, primarily—in the case of Lethal Weapon—derived from the relationship between loose-cannon or legitimately ill Martin Riggs (Mel Gibson) and his partner, world-weary Roger Murtagh (Danny Glover). Maybe the next few Lethal Weapon movies weren't as good as the first one, at least when viewed through the lens of the film that parodies it and other '80s action comedies. 
National Lampoon's Loaded Weapon 1 stars Emilio Estevez and Samuel L. Jackson as mismatched investigators Jack Colt and Wes Luger (respectively, and yes, they're both named after guns). Loaded Weapon is even more over-the-top than Lethal Weapon, as its cast boasts the appearances of William Shatner as a military veteran named General Mortars, Erik Estrada and Larry Wilcox reprising their roles from CHiPs, and a very special cameo from Bruce Willis.
The late-career work of Leslie Nielsen
After a long career as an actor in mostly deadly serious movies and TV shows, Leslie Nielsen finally became a household name when he portrayed Dr. Rumack in Airplane!, probably the greatest spoof movie ever made. (It's arguably surpassed in the public consciousness what it was skewering: '70s trouble-on-a-plane movies like Airport and Airport '77.) 
In fact, his career as a serious actor is part of the reason why Nielsen is so funny in Airplane!—it makes his deadpan delivery of ridiculously silly lines like "and stop calling me Shirley" positively hilarious. Doing spoofs became Nielsen's thing, and he followed up Airplane! with a starring role on Police Squad!, a short-lived TV series from Jim Abrahams, David Zucker, and Jerry Zucker, the creative team behind Airplane!, along with the three Naked Gun movies based on Police Squad! 
After the final Naked Gun was released in 1994, Nielsen spent the twilight years of his career and life (he passed away in 2010) starring in a wide variety of highly-specific parody films. He was in Mel Brooks' vampire movie send-up Dracula: Dead and Loving It, the James Bond-skewering Spy Hard, a Fugitive parody bluntly titled Wrongfully Accused, and the sci-fi spoof 2001: A Space Travesty.