The Hilarious Thing Perry Mattfeld Does To Supernatural's Jared Padalecki And Jensen Ackles At Press Events - Exclusive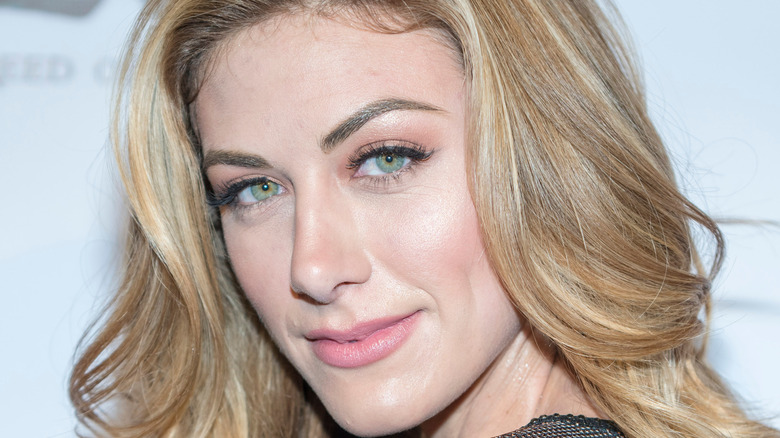 Shutterstock
Everyone pictures that moment when they can finally meet their heroes. But for The CW actress Perry Mattfeld, she got that opportunity when she met "Supernatural" actors Jensen Ackles and Jared Padalecki — who play Dean and Sam Winchester, respectively — at press events. Mattfeld credits the actors for paving the way for The CW's future, given the show's 15 years of success. From humble cult following beginnings, "Supernatural" blew up unexpectedly. Fans went from waiting with bated breath for cancelation or renewal news to the promise that for as long as the show's stars wanted to keep saving people and hunting things in a '67 Chevy Impala, the series would always have a home on the network. And that's precisely what happened. 
After 15 years, dying dozens of times, and taking out the universe's worst baddies, the stars of the show decided it was time to set down their hunting boots and give "Supernatural" an ending. Yet the success they brought to the once-small network paved the way for the ever-popular Arrowverse and series like "In the Dark" — ironing out the specific tone, vibe, and audience The CW does best. Perry Mattfeld is more than willing to give the guys their dues — though Ackles and Padalecki are adamant that it's not necessary. 
During an exclusive interview for the third season of "In the Dark," Perry Mattfeld dished on what other CW shows she'd like to be a part of and the hilarious thing she does to CW legends Ackles and Padalecki whenever they run into each other on the red carpet.
Ackles and Padalecki go from hunters to kings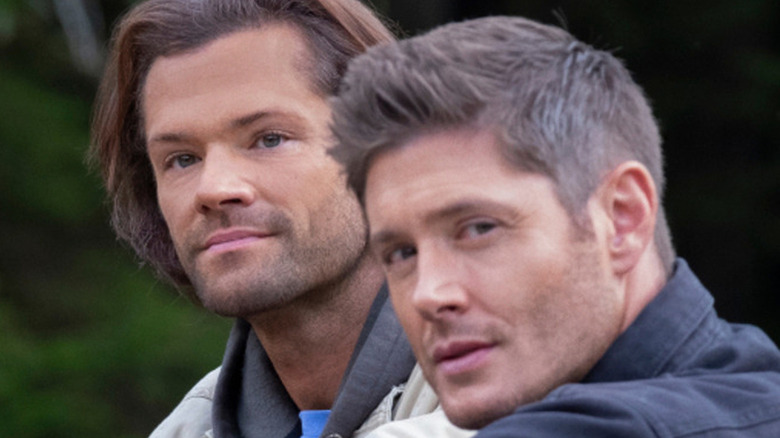 The CW
As to other possible CW franchises that she'd like to appear in, Perry Mattfeld said she would "love to play a villain." "I want to do some sort of ... I'm almost 5' 11," so the idea of being in some sort of superhero costume sounds so good. Some evil something, I don't know. I totally agree. Whether it'd be like 'Supergirl' or 'Arrow' — something, I could totally see myself on one of those." After realizing that both of those shows have ended filming, she mused, "'Batwoman'" maybe ... I used to love the 'Nancy Drew' books, so that could be cool." 
At the mention of "Supernatural," Mattfeld said, "Those guys are CW royalty. When I would see them at press stuff, I would bow." She's not joking, either. Mattfeld clarified, "I mean, they giggle because I always bow. Immediately if I see them on a red carpet or something, I bow, and then they're like, 'Relax, stop that.'" However, Mattfeld wants them to know how grateful she is for their work on "Supernatural," which helped launch the network's popularity. "I'm like, 'I owe you. You should get commission off of ... I'm here because of you. You're the royalty. You are The CW. So I have a job because of you.' But just that I bow every time, I mean, every time I see them, but they're just good-looking and nice and funny and just royalty." 
"In the Dark" airs Wednesday nights on The CW.