The Worst Thing Creed Bratton Did On The Office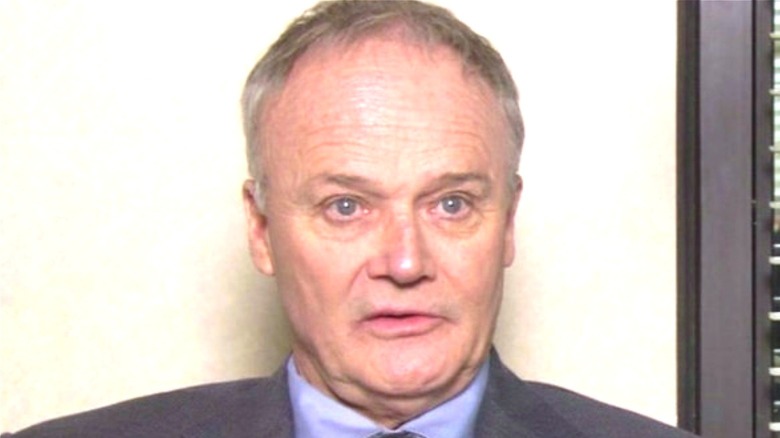 NBC
Of all the many oddball characters in "The Office," Creed Bratton — played by the actor-slash-musician of the same name — is not only one of the oddest at Dunder Mifflin's Scranton branch, but he's also the most criminal. Over the course of the series' nine seasons, Creed engaged in quite a bit of illegal behavior. He sold fake IDs to minors, and he sold office equipment owned by Dunder Mifflin. He had an innocent person fired to cover for his mistake (and pocketed money donated to support his newly unemployed victim). The series finale revealed a slew of other crimes, including dealing drugs, illegally trafficking exotic meats, and stealing drugs from the U.S. military. Oh, and he may or may not have murdered someone.
If Creed's confession is accurate, then the murder would be his worst act. However, given his unreliable memory and tendency to twist facts, his confession is suspect. Putting the potential homicide aside, Creed's worst act wasn't criminal, but it certainly "assaulted" those around him ... at least those with a basic sense of smell.
Creed Bratton assaulted the entire office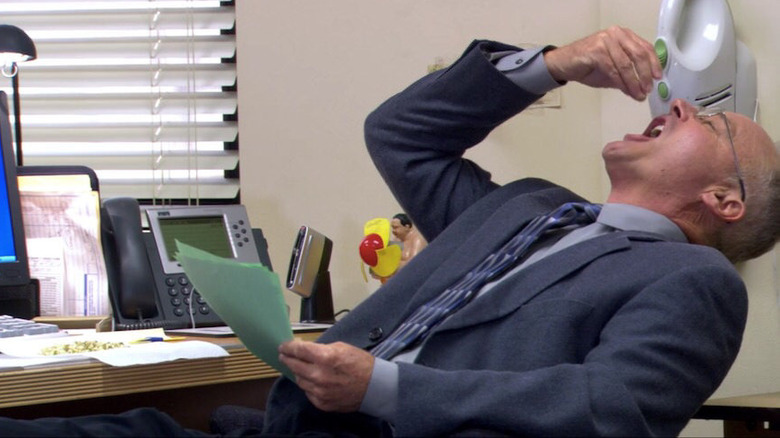 NBC
In Season 2, Episode 21, "Conflict Resolution," work is brought to a halt when Michael Scott (Steve Carell) decides he's going to address years of complaints the staff has submitted to human resources. He tries to work out a "win, win, win" solution for Oscar (Oscar Nunez) and Angela (Angela Kinsey), who are bickering over a poster. Michael also attempts to mediate Dwight (Rainn Wilson) and Jim's (John Krasinski) contentious relationship. One of the less volatile complaints came from Ryan Howard (B.J. Novak), who claimed Creed has a "distinct old man smell." To his credit, Creed acknowledges the smell, which he attributes to growing mung beans in his desk. And he says, "they smell like death."
Anyone who has ever worked in an office or traveled via public transportation has likely had the unfortunate experience of someone in close proximity eating something with a foul stench. From egg salad to liver to sardines, the list of strong smelling foods people consume in small, public spaces is extensive. While they're happily noshing away, those around them are covering their mouths and noses to hold nausea at bay. Even when they're done eating, that pungent stench lingers. From Creed's own admission, the mung beans are growing in his desk, which means the smell remains, and likely grows in strength with each passing day.
Of Creed's many transgressions (at least those we're sure about), assaulting his colleagues' olfactory systems by turning the office into a death-scented environment is by far the worst. Now that he's in prison, we can only hope Creed has had some time to reflect on his stinky snacks.