The Miguel Theory That Has Cobra Kai Fans Scratching Their Heads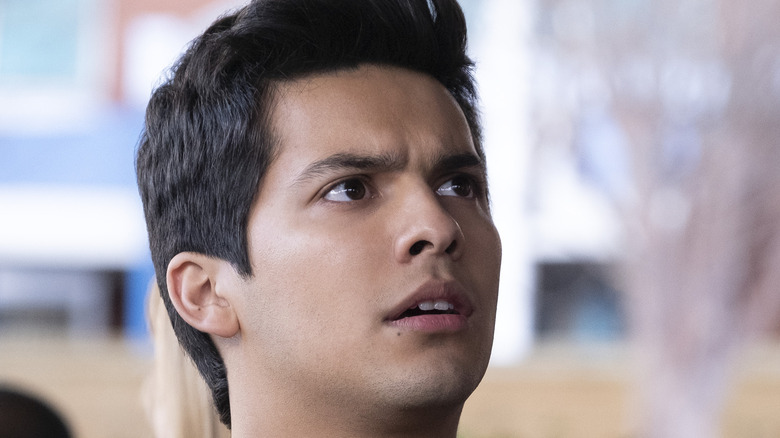 Curtis Bonds/Netflix
One truth about franchise storytelling in the modern era holds no matter the genre or the medium: If you're telling a big, interconnected story, particularly one that spans generations, then every hero's family tree matters.
Think of the rumors fans and purported leakers came up with for Rey's lineage leading up to the release of "Star Wars Episode IX: The Rise of Skywalker," and its eventual reveal in that film. Being Palpatine's secret grandchild was the least of it: for a while, people were convinced she was related to Obi-Wan Kenobi, that she was Han Solo's secret love child, that Mara Jade was her mother. Picture the years-long denouement of Jon Snow's true Targaryen legacy on "Game of Thrones." Remember how half the plots of the Marvel Cinematic Universe are powered by family drama, from "Thor" and "Black Panther" to the upcoming "Black Widow" and "Shang Chi and the Legend of the Ten Rings."
Though its setting may not be as fantastical and its small-scale teenage/old-man karate combat not as epic as the battles in those franchises, the Netflix series "Cobra Kai" has no shortage of plotlines based around its characters' respective pedigrees. The children of Daniel LaRusso (Ralph Macchio) and Johnny Lawrence (William Zabka), Samantha LaRusso (Mary Mouser) and Robby Keene (Tanner Buchanan), are among the key characters of the new series, learning how to live up to and grow beyond the legacies of their fathers. But the show's penchant for bringing back familiar faces from the movie franchise that spawned it has had fans wondering whether any of those might be the absent father of another member of its new generation: Miguel Diaz (Xolo Maridueña).
Why is there so much mystery surrounding Miguel's father?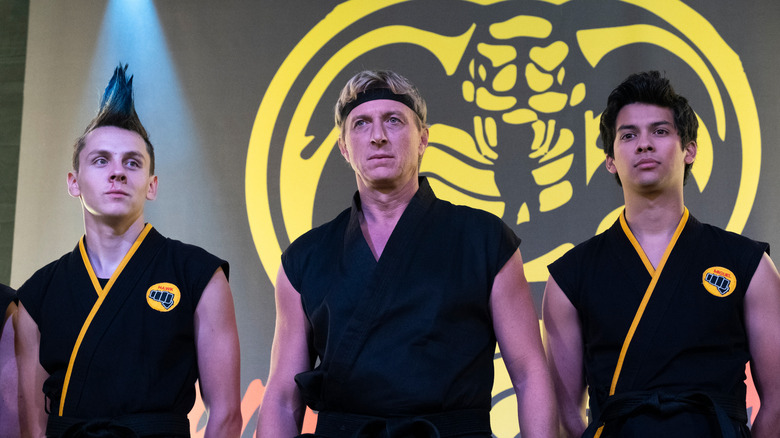 Netflix
What little information we have on Miguel's father comes to us from his mother, Carmen Diaz (Vanessa Rubio), who explained in Season 1 that she left Miguel's father and fled Ecuador for America upon discovering that he was a bad man whose money came from criminal activities. That's not a lot to go on, but the "Karate Kid" franchise has no shortage of bad men, which has fans wondering if it could possibly be one of those. 
But audiences already know what happened to Johnny and John Kreese (Martin Kove), the main villains of the first movie. In Season 3, they saw Chozen (Yuji Okumoto) from "The Karate Kid Part II" when Daniel traveled to Okinawa, and he seems pretty put together and not as headstrong or angry as he was as a young man. (Never mind the fact that there's little to suggest Miguel might have Japanese heritage). So unless the series decides to bring back Ned Randall (Michael Cavalieri) from "The Next Karate Kid," then there are only two main bad guys in its history left unexplored.
Could Miguel's father be a Karate Kid Part III villain?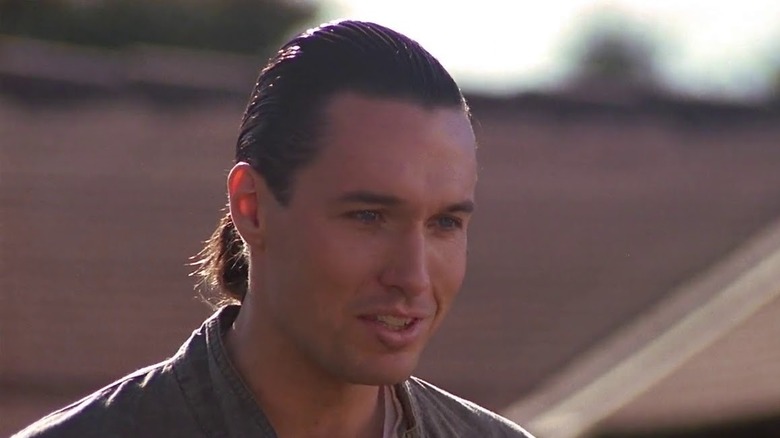 Columbia Pictures
We already know one of these is coming back for Season 4, at least with as much certainty as we can know anything before his name appears in the credits. At the end of Season 3, John Kreese (Martin Kove) places a call to an old Army buddy, and while the show may have shown us a surprising amount of Kreese's time in Vietnam during Season 3, the last time he made a phone call like that in "The Karate Kid Part III," we know who picked up: the wealthy, karate-loving businessman and aspiring Captain Planet villain Terry Silver (Thomas Ian Griffith).
But Silver got rich from toxic waste disposal long before Miguel was born, and while it's possible Carmen met him and didn't know the source of his fortune, he doesn't exactly seem to be the subtle type in "Part III." Perhaps another bad guy fits the description better, not to mention a timeline that sees Johnny and Daniel struggling to teach and identify with their teenage children: Mike Barnes.
Is it better for Miguel's father to be a familiar face or a new character?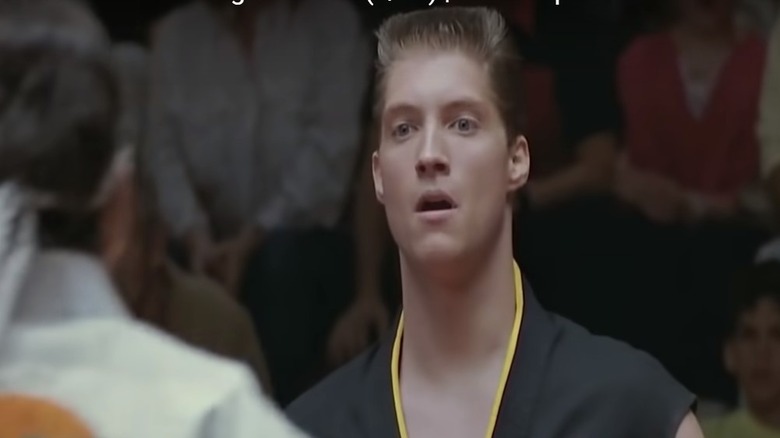 Columbia Pictures
Barnes (Sean Kanan) played the younger villain in "Karate Kid Part III," a bad-boy martial arts champion hired by Silver to humiliate Daniel in the All-Valley Karate Championships, winning points at will and then hitting Daniel illegally to lose them. Unlike Johnny, Barnes never showed any remorse for what he was doing to Daniel, and so it's possible he stayed bad long enough to...get involved in organized crime down in Ecuador? That's a pretty big leap, and the show better have a good explanation if it goes that route, especially when so many of its themes hammer home the point that we don't have to be the person we were in high school for the rest of our lives. To bring Barnes back as the same bad boy he was in 1989 would kind of go against "Cobra Kai's" M.O.
So maybe, four seasons in, what the show needs is an adult villain audiences haven't seen before, someone who could further complicate Johnny's relationships both with Miguel and with Carmen. He could still be a karate champion, or maybe even a practitioner of another discipline, breaking open the show's insular karate world, but one who's taken his own path to the series. Even old franchises need new blood every once in a while.