James Marsters, Annie Wersching Among Villains For Marvel's Runaways Series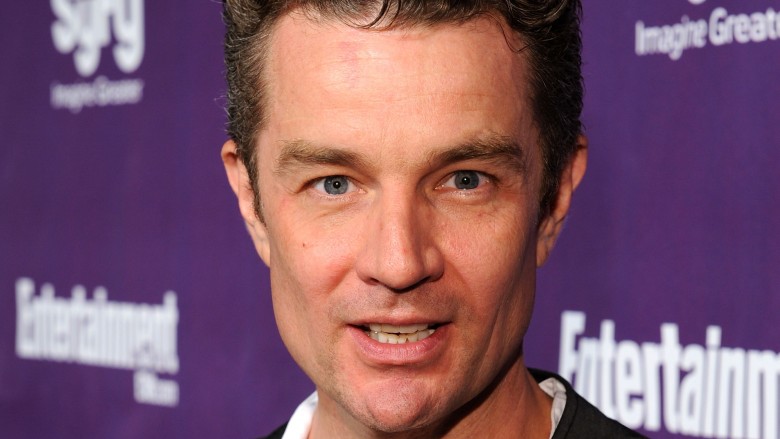 Getty Images
Last week, Marvel's Hulu pilot Runaways found its heroes, and now, it has found its villains.
The Marvel comic series follows a group of kids fighting against their parents after realizing they are part of an evil crime organization called The Pride. The upcoming Hulu show comes from Gossip Girl creators Josh Schwartz and Stephanie Savage.
Gregg Sulkin, Ariela Barer, Lyrica Okano, Rhenzy Feliz, Virginia Gardner, and Allegra Acosta were cast as the heroes of the show last week. Deadline announced the casting of the group's evil parents on Thursday.
Buffy the Vampire Slayer star James Marsters and Ever Carradine, who will also be featured in Hulu's upcoming The Handmaid's Tale adaptation, will play the parents of Sulkin's lacrosse player Chase Stein. Marsters' Victor is an "engineering genius" with high expectations for his son, while Carradine's Janet is the "perfect PTA mom" who is secretly looking for more out of life.
Alias' Kevin Weisman and Army Wives' Brigit Brannagh will play the parents of Barer's rebellious Gert Yorkes. Weisman's Dale is a science-minded engineer who loves his family but sometimes has trouble communicating with them. Brannagh's Stacey is an absent-minded bioengineer who has a "progressive approach" to parenting.
Teenage Mutant Ninja Turtles: Out of the Shadows star Brittany Ishibashi will play Tina, the perfect "tiger mom" to Okano's Nico, who is the leader of the Runaways. Tina is a ruthless CEO who struggles having emotional conversations with her daughter. Broadway actor James Yaegashi will play her gentle and brilliant husband Robert.
The parents of Feliz's nerdy Alex will be played by The Wire's Ryan Sands and The People v. O.J. Simpson: American Crime Story's Angel Parker. Sands' Geoffrey is a "hulking presence" who can "effortlessly shift from approachable father to intimidating strategist with his son Alex." Parker's Catherine is a successful and calculating lawyer who is fiercely loyal to her family.
Remember the Titans actor Kip Pardue will play Frank Dean, father to Gardner's privileged teen Karolina. Frank is an insecure former teen star struggling with launching an adult acting career. Her mother Leslie, a charismatic and charming leader, will be played by Castle's Annie Wersching.
Casting has not been announced for the parents of Acosta's Molly.
While we wait for the series to premiere, see why these actors turned down huge Marvel roles.