Sharper - What We Know So Far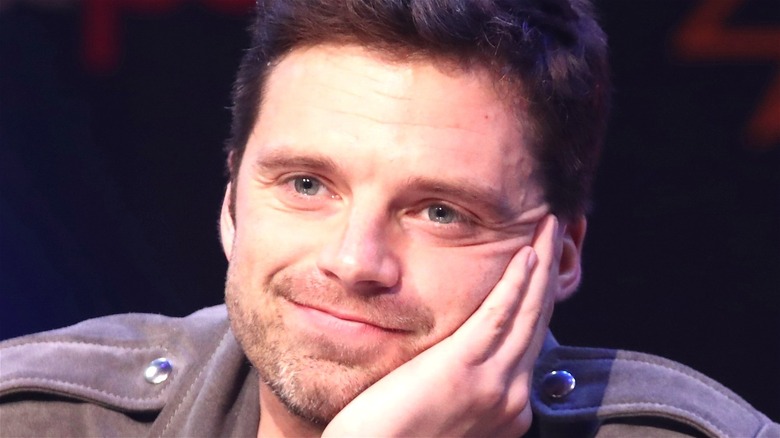 Shutterstock
The age of streaming continues to alter the landscape of the movie and television business as we know it, and it'll only continue to do so moving forward, as even major studios are beginning to prize streaming gains over box office dominance. Even as the likes of Netflix, Amazon, and Disney+ continue to front the pack of streamers producing blockbuster original programming, Apple TV+ is making major plays to join in on the fun, as evinced by their upcoming adaptation of Isaac Asimov's "Foundation" novels, as well as their prized production deal with indie powerhouse A24.
The growth of Apple TV+ is further evinced by the announcement of the partner's intriguing new feature film project. It's called "Sharper," it's just gotten the green light from Apple TV+ and A24 bosses, and even as there really isn't much information about the film out in the world just yet, a few juicy kernels of info did accompany the film's announcement. Here's everything we know so far about "Sharper."
When will Sharper be relased?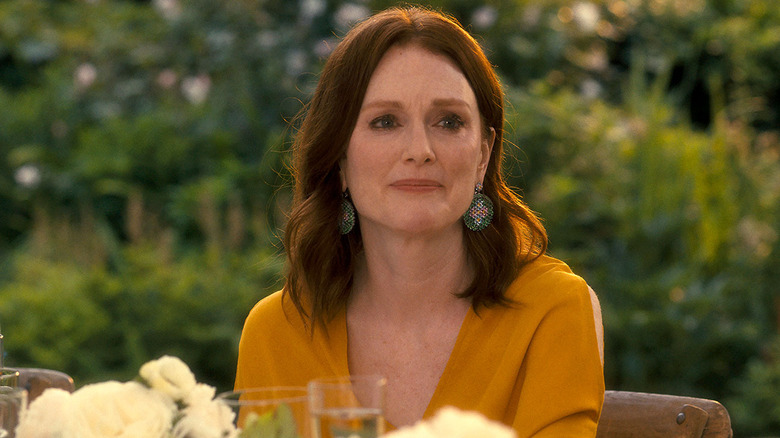 Sony Pictures Classics
As already noted, we don't know much about Apple's and A24's new original film. But courtesy of Deadline's coverage of the announcement, we can tell you the flick is based on the spec screenplay from Brian Gatewood and Alessandro Tanaka (the masterminds behind cult hit "Comrade Detective"), and that script was recently honored with inclusion on Hollywood's Black List as one of the best un-produced screenplays in town. Even more exciting than that is that the film will be directed by "Wallander," "Sherlock," and "The Crown" alum Benjamin Caron.
Clearly, the behind-the-camera talent on "Sharper" all but ensures a top notch project. Unfortunately, it'll likely be a while before we get to see the fruit of their work. "Sharper" was, after all, only just announced, which means the film is still very much in the early stages of production. As such, it almost certainly won't get before cameras until later this year at the earliest. Most likely, we won't be seeing it until sometime in 2022. As it is, neither Apple TV+ or A24 have announced an official release date for the film. We'll be sure to let you know the moment they do.
Who is starring in Sharper?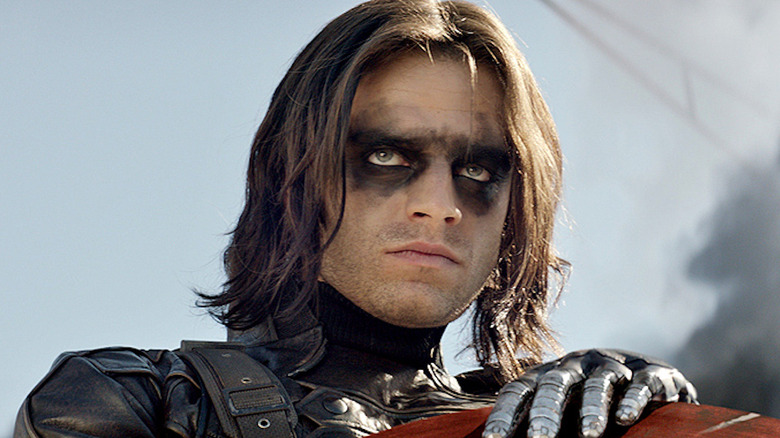 Marvel Studios/Disney
Even as we don't know when "Sharper" will be available to stream on Apple TV+, the film's announcement did offer up the actors set to front the project. And it's definitely a credit to the streamer that it has lined up a pair of supremely talented major stars to appear in "Sharper," in Sebastian Stan and Julianne Moore. Stan is obviously best-known for his work in the MCU, appearing as Bucky Barnes (aka the Winter Soldier, and aka the White Wolf) in seven films and one hit Disney+ streamer to date. The actor continues to make a name for himself outside of the Marvel realm too, earning strong notes for his work in projects like "The Martian," "I Tonya," and "The Devil All the Time." 
As for Moore, well, she's an Academy Award winner who is widely regarded as one of the great actors of the modern era. She also has too many career highlights to even try listing here. Needless to say, her involvement in any project elevates it to must-see status, and we cannot wait to watch her at work with Stan. We don't yet know who else might be joining that impressive duo in "Sharper," but with the film fronting Stan and Moore, it's a safe bet a few more big names will soon be announced. We'll let you know the moment they are.   
What is Sharper about?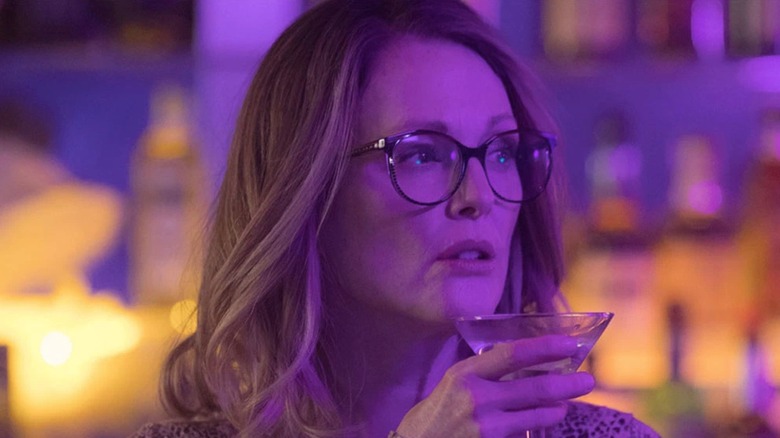 A24
Now that we know "Sharper" will be fronted by a pair of major stars, the question becomes exactly what Sebastian Stan and Julianne Moore will be doing in the film. And as Deadline has reported, it appears the pair will find themselves portraying high-stakes con artists. 
Per the official synopsis, "Sharper" will be centered around Moore's character, a brilliant flim-flam woman working her way through Manhattan's billionaire echelon. As for Stan, he'll be playing a clever conman himself, one who is known for setting up and carrying out elaborate cons that typically net large sums of money.
At the moment it's unclear if Moore's and Stans' cons will be in conflict with eyes on taking down the same mark, if they'll be working together to the same end, or if they'll start out at odds before eventually pairing up for a big score. Frankly, we'd be down for any of those scenarios. And as it is, the idea of watching Julianne Moore and Sebastian Stan playing smooth-operating cons has officially made it a legit must-see film for anyone who calls themselves a movie lover.