Spider-Man Pays A Visit To Doctor Strange In Rare No Way Home Set Photo Leak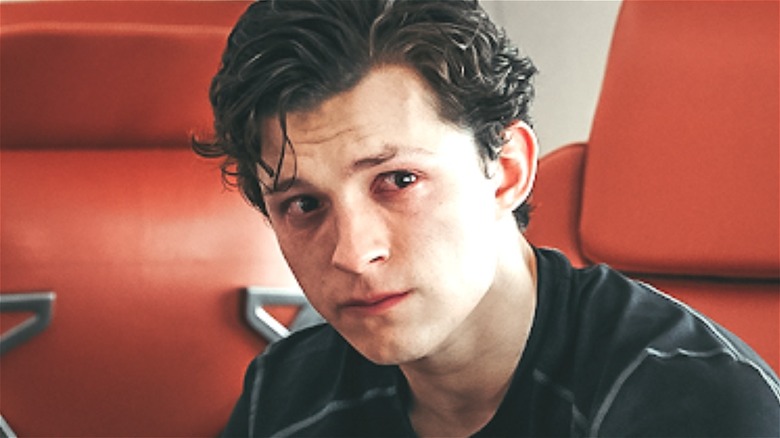 Sony Pictures/Marvel Studios
It's an exciting time to be a Marvel fan, now that "WandaVision" and "Loki" have widened the scope of the Marvel Cinematic Universe. The existence of alternate timelines and variants of familiar characters is a fascinating prospect, especially where future films like "Spider-Man: No Way Home" and "Doctor Strange in the Multiverse of Madness" are concerned. The rumors that Tobey Maguire and Andrew Garfield will show up as their respective Web-Slingers in the "Spider-Man" sequel could easily be explained via the multiverse.
"Spider-Man: Far From Home" and "Doctor Strange in the Multiverse of Madness" are already linked because the Sorcerer Supreme is set to mentor Peter Parker (Tom Holland). Clearly, the young hero needs a new bearded sensei after the heartbreaking death of Tony Stark (Robert Downey Jr.) in "Avengers: Endgame."
Because of all the rumors surrounding the MCU's future at the moment, Marvel Studios has been incredibly careful when it comes to leaks and spoilers. This is why it's surprising that a leaked shot from the "No Way Home" set has found its way online, showing Spider-Man visiting Doctor Strange.
177A Bleecker Street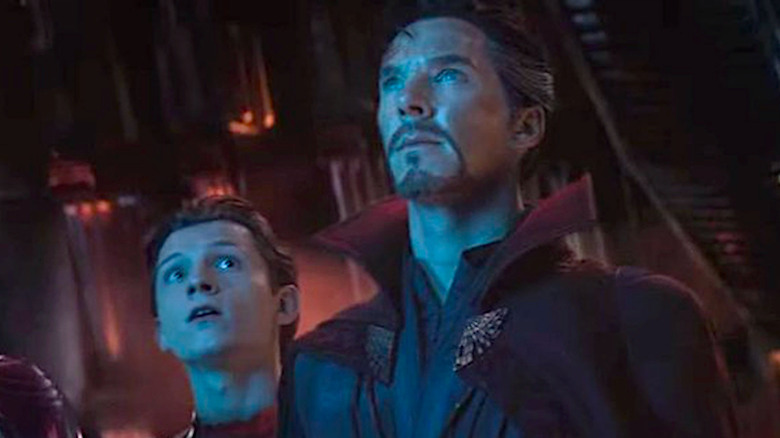 Marvel Studios
The leaked photo shows the exterior set of Doctor Strange's Sanctum Sanctorum, 177A Bleecker Street, with the Sorcerer himself standing on the steps outside. On the left side of the shot Tom Holland's Spider-Man can be seen dangling from a web in his upgraded red and black suit from "Far From Home." The hero is obviously in a tight spot after Mysterio (Jake Gyllenhaal) posthumously outed his secret identity to the world.
The image surfaced on the 3C Films YouTube channel before making the rounds on Twitter and Instagram, but it doesn't reveal anything new about the film — we already knew Doctor Strange will appear in the sequel. However, Marvel fans have recently been poring over the film's new toys, which show off a black and gold Spidey-Suit that has mystical gauntlets. Some theories suggest Strange gives Peter these gauntlets to travel through the multiverse, which might be how he meets other versions of himself, although that's pure speculation.
There's also a neat Easter egg in the background: The F.E.A.S.T. truck is a reference to the charity Aunt May works for in the comics and the "Marvel's Spider-Man" video game. We'll probably have a better idea of what to expect from the sequel when Marvel and Sony eventually release the trailer. It's still set for a December 2021 release, so hopefully there isn't long to wait for our first official look at "No Way Home."