Why Kate Mara Was Only In One Season Of American Horror Story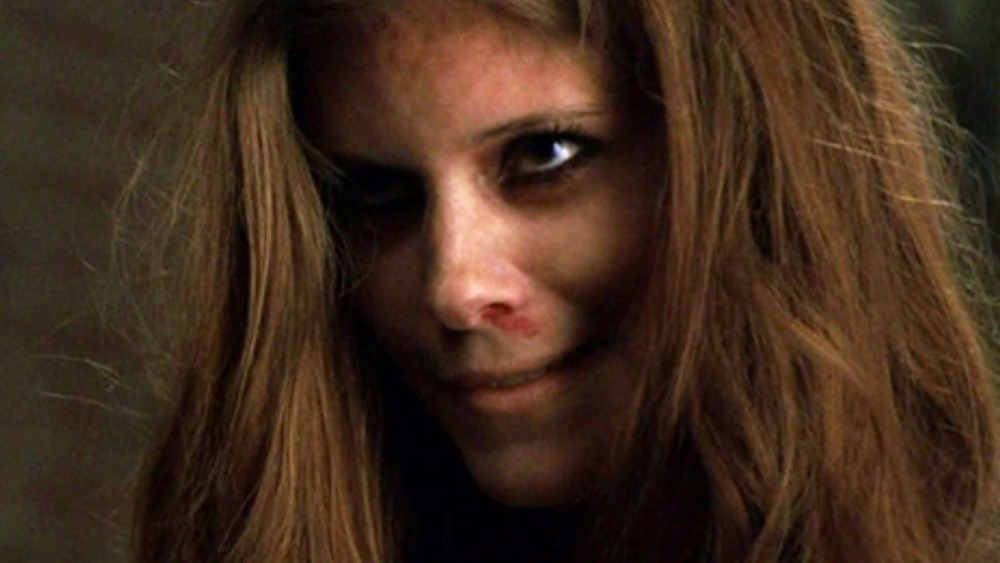 FX
It's not unusual for successful showrunners to work with the same performers throughout their careers, creating an unofficial acting troupe along the way. Ryan Murphy is one such person. The prolific writer, director, and producer of shows such as Glee, The Politician, and Scream Queens has made it a habit to hire the same people over and over again for his many projects — and especially for his hit FX anthology, American Horror Story.
Over the years, actors like Sarah Paulson, Evan Peters, Lily Rabe, Emma Roberts, and Jessica Lange have all appeared in multiple seasons of the popular horror series, which is nearing its 10th season. Sometimes they portray new characters. Other times, they reprise their roles from previous seasons, such as when characters from season 1, dubbed Murder House, and season 3, known as Coven, appeared in season 8, which was subtitled Apocalypse. 
But there's one notable name who starred in the first season of the series and hasn't returned: Kate Mara. The actress has been quite busy in the years since the show debuted in 2011, appearing in Netflix's first original scripted series, House of Cards, and starring in films like Fantastic Four and The Martian. But it wasn't Mara's packed schedule that kept her from appearing in subsequent seasons of the beloved FX show.
Kate Mara reveals why she hasn't returned to American Horror Story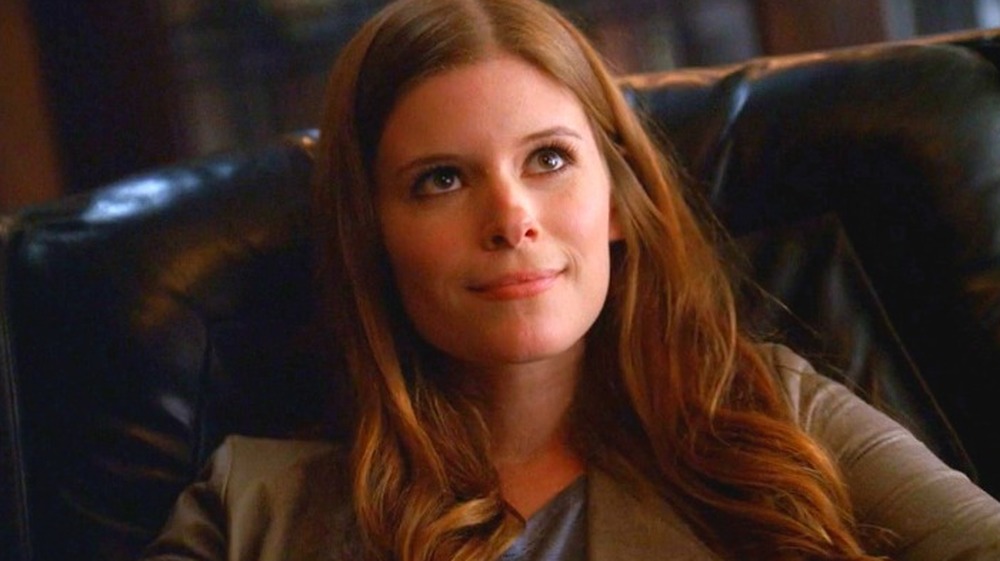 FX
Kate Mara appeared in the first season of American Horror Story as Hayden, the former mistress of Dylan McDermott's Ben Harmon who follows him to Los Angeles. Appearing in eight of the 12 episodes, Hayden reveals she's pregnant with Ben's child, is killed, and returns as a ghost to wreak havoc on his life. In the end, she's not only responsible for Ben's murder, but she also attempts to steal one of his wife's (Connie Britton) children.
Mara explained her departure from American Horror Story to Collider. "I wasn't invited back," she said, laughing. "I don't think people loved my character very much on that show. I loved playing her — who doesn't want to play a sex-crazed ghost? [But] most people hate me on that show, which I take as a compliment."
The fact that fans hated the character is a testament to Mara's performance and ability to portray her convincingly. Still, it's unfortunate that Ryan Murphy and series co-creator Brad Falchuk haven't found an opportunity to bring Kate Mara back for any of American Horror Story's subsequent seasons, especially since it doesn't seem like there's any bad blood between them. Mara has appeared in a handful of episodes of FX's Pose, which Murphy and Falchuk co-created alongside Steven Canals. Perhaps that means there's still a chance for Mara to return to the horror series in the future. Here's hoping.