The Cameo In Fire Walks With Z That Has OG Gossip Girl Fans Freaking Out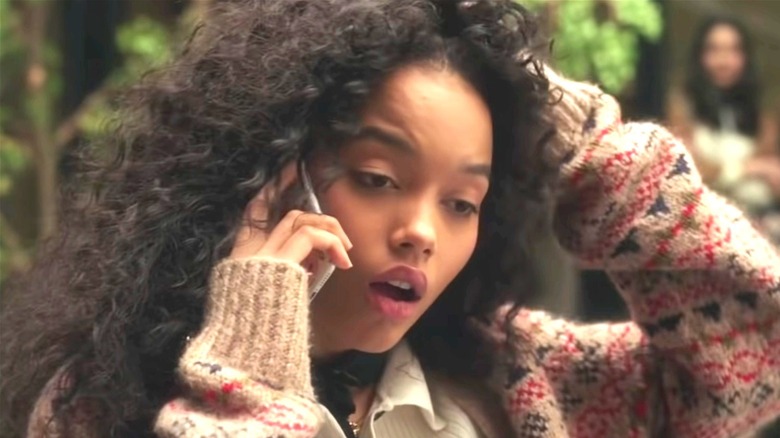 HBO Max
HBO's "Gossip Girl" reboot is well underway, and viewers are getting to know a whole new generation of scandalized, ultra-wealthy Upper East Side teens. Although this series takes place in the same universe as its iconic predecessor and even unfolds at the same school, some fans were surprised to find out that no major characters from the first "Gossip Girl" would appear in Season 1.
"There are some cameos in Season 1 from people on the original show, but not the series regulars," showrunner Joshua Safran told The Daily Beast in a recent interview. "We made a decision early on [...] that the audience would never accept these characters if they were in the shadow of the original characters."
Luckily, the new "Gossip Girl" still makes clever nods to its predecessor, and in Episode 4 (titled "Fire Walks With Z"), longtime fans were introduced to a character with strong ties to the original: Milo Sparks (Azhy Robertson).
Episode 4 introduced Milo Sparks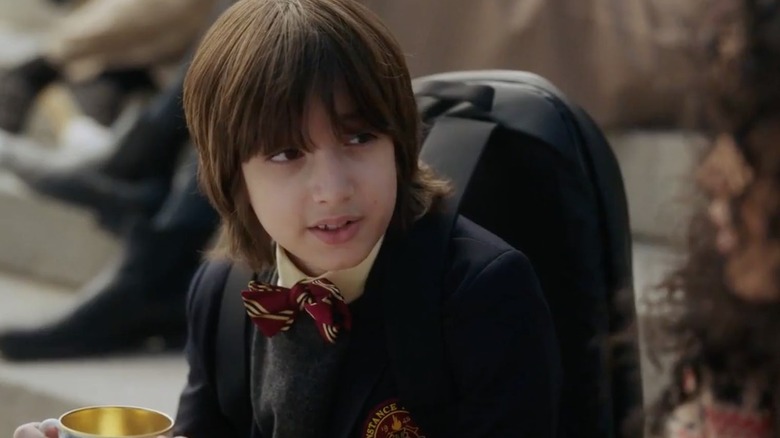 HBO Max
In Episode 4, Zoya Lott (Whitney Peak) decides to seek revenge against her half-sister Julien Calloway (Jordan Alexander), who she believes ruined her birthday and attempted to evict her from her apartment. While she is trying to figure out a plan, an unnamed 10-year-old sits down beside her and offers to help her. The tea-drinking, bow tie-wearing kid introduces himself as Milo Sparks, AKA the son of "Gossip Girl" character Georgina Sparks (Michelle Trachtenberg).
Georgina played a pivotal role in one of the original show's most infamous storylines. In the Season 3 finale, the party girl told Dan Humphrey (Penn Badgley) she was pregnant, and he was the father. It is later revealed that Milo's actual father is a mysterious Russian man called Serge, and Dan had to help Georgina convince Sergio's wife that he was the baby's father so she didn't kill her.
It seems like Milo is a chip off the old block, as he helps Zoya plot revenge while hanging out in his parents' Upper East Side mansion. It includes photos of Georgina and Elon Musk, Georgina and Vladimir Putin, and a portrait of Blair Waldorf (Leighton Meester) herself. Count on "Gossip Girl" to make unexpected, wild connections.