The Penn Badgley Photo That Has Netflix's You Fans Freaking Out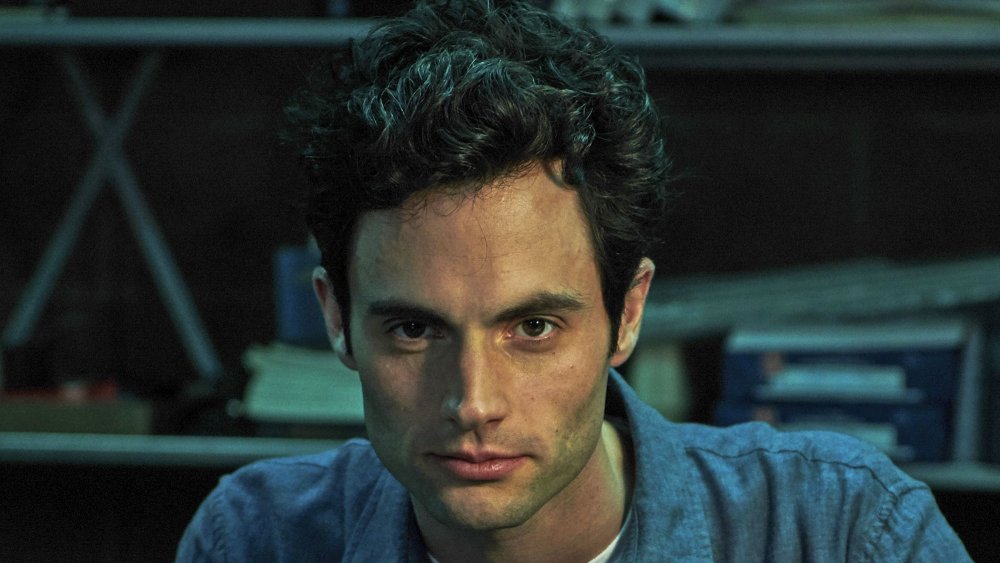 Netflix
The world is a scary place right now. The COVID-19 pandemic continues to put the state of the movie industry in jeopardy. Political strife demands our attention seemingly every waking moment. Mariah Carey's "All I Want for Christmas Is You" is already being played in stores, despite it not even being Thanksgiving yet. Sometimes to get away from the horrors of the world, you just want to watch a simple little Netflix series about a serial killer who forms toxic relationships with any woman who gives him the time of day.
Fun stuff!
What started as an underseen series on Lifetime got a second chance when You debuted on Netflix. The psychological thriller follows a book store manager turned serial killer, Joe Goldberg (Penn Badgley), as he falls in love with one beautiful woman after another. Season 2 ended on a massive cliffhanger with Joe seemingly getting his life together... only to throw it away at the next pretty face he finds. Fans have been waiting on bated breath since December of 2019 for news on season 3, and based on a recent Facebook post from Netflix, they now have a major reason to get excited.
You season 3 officially re-enters production
Of course, numerous television and film productions have suffered delays in the midst of the COVID-19 pandemic. While the virus rages on, there have been ways for studios to get projects back up and running slowly but surely. By the looks of it, it seems like production on season 3 of You is off to the races, and Netflix has commemorated the occasion with a special post. 
On Netflix's Facebook page, the streaming service celebrated You coming back with a photo of star Penn Badgley wearing an appropriately creepy mask with text reading, "Hello You." Along with the picture, Netflix also posted the following message: "We recommend you stay at least 6 feet away from Joe Goldberg at all times. YOU Season 3 is back in production."
It's great news for fans who don't want to wait a second longer to see what Joe gets himself into this time around. There's a lot of high praise in the post's comment thread, including one fan who writes, "It's been a bad year. The world needs Joe right now," and another saying, "Yes! I love this show!! Going to be rewatching the first 2 seasons soon!" 
While season 3 of You is projected to come out sometime in 2021, that's far too long for some fans. The most important thing is for the cast and crew to remain safe during filming, and whether it comes out early or later in 2021, it's bound to scratch those serial-killing itches fans have had since the last season wrapped up. 
Regardless of when season 3 comes out, one thing is certain — we'll be watching You.