Edgar Ramirez' Latest Remarks About The Borderlands Movie Should Have Fans Of The Games Psyched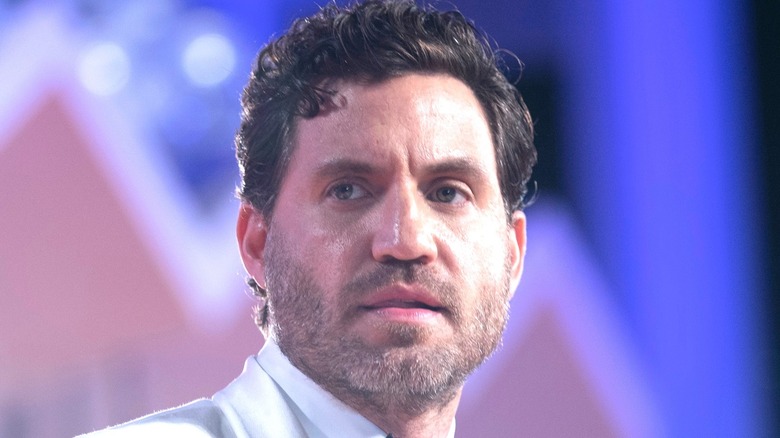 Shutterstock
Adapting video games to film is always a dicey proposition. For every "Sonic the Hedgehog" or "Mortal Kombat" that maintains the core of the game, there are multiple movies like "BloodRayne" or "Double Dragon" where what makes the original games great gets lost.
One upcoming video game adaptation which has a ton of eyeballs on it is "Borderlands," which is currently due to hit theaters in 2022. The film has a lot of things going for it, including Eli Roth as its director. Talent in front of the camera is huge, too, with folks like Cate Blanchett and Jamie Lee Curtis taking on characters like Lilith and Tannis, respectively.
Arguably the two biggest positive "Borderlands" has going for it are the game-accurate posters, which Curtis recently shared, and the inclusion of actors Jack Black and Kevin Hart, who are both a part of the successful pseudo-gaming film franchise "Jumanji." While Gearbox Software CEO Randy Pitchford has made it clear this is a unique story, independent from the games, fans are still hopeful that "Borderlands" the film will slot nicely within the established world.
Recently, Édgar Ramírez (who plays Atlas in the film) added to the excitement with some comments about the film's authenticity.
Why Ramírez is a Borderlands fan now himself
Something that can get lost in the weeds of the "what do you keep vs. what do you change" debates in video game adaptation is that many modern games already share common traits with films and television. "Borderlands" as a franchise may be a looter shooter, but it also has unique locations like Pandora and villains like the Atlas Corporation. The Vault Hunters continue to grow as characters — both the graphics and character stories evolve with the series.
Édgar Ramírez seems to get that. "In the end, games, movies, it's all about storytelling," he told Cinema Blend in a recent interview. "And the most iconic games, such as Borderlands, is the storytelling and the tone of the games what have made them so special."
Ramírez wasn't familiar with the "Borderlands" franchise at first, but as soon as he dove into it, he reveled in the tone of the game, calling it "spectacular."
"I mean it's so dark and so witty and so whimsical as well," he says of the game series. "It's so in on the joke and kind of like impudent. There's a 'I don't give a damn' attitude to the game, and that's what we rescued and put into the movie so I'm very excited for the fans of the game to see it and see how respectful we were to the tone of the game."
"Borderlands" hits theaters in 2022.