Sonic The Hedgehog 2 Finally Has A Release Date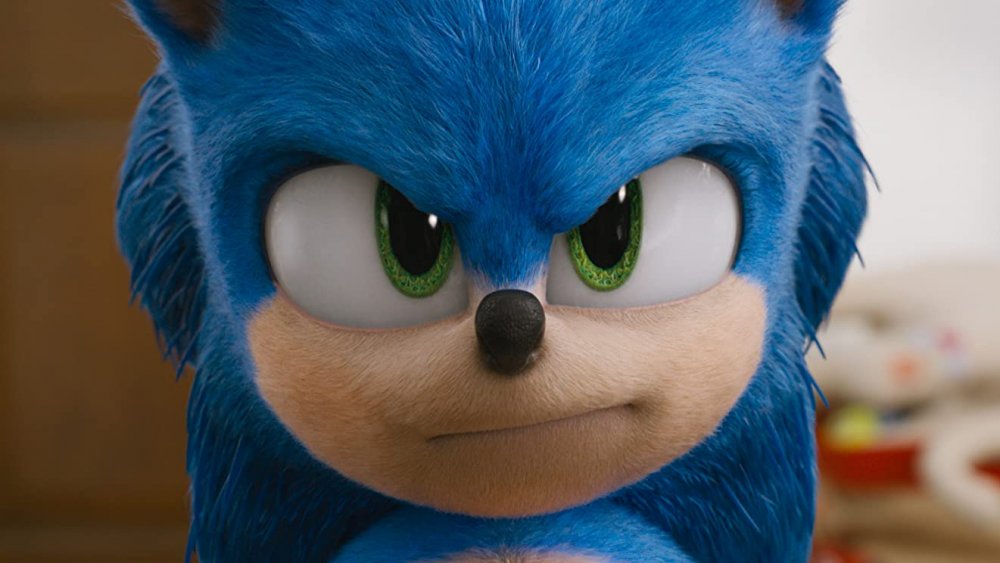 Paramount
We knew that everyone's favorite blue, anthropomorphic hedgehog would be speeding into theaters once more — and now, we know when.
Paramount Pictures has set an official release date for the sequel to Sonic the Hedgehog, the hit movie that overcame early troubles to become one of the best and most profitable video game adaptations of all time. The as-yet untitled Sonic 2 will sprint onto the big screen on April 8, 2022.
Actor Ben Schwartz, who voiced Sonic in the first movie, confirmed the date via a Twitter post accompanied by a video of himself nonchalantly passing by a huge advertisement for Sonic the Hedgehog around the time of its premiere earlier this year. 
Released on February 14, 2020, Sonic the Hedgehog was one of the last films to do regular business in North American theaters before the COVID-19 pandemic brought the industry to a screeching halt in March. Bolstered by a nifty story, strong supporting turns from James Marsden and Tika Sumpter, and a classically manic performance by Jim Carrey as the evil Dr. Ivo Robotnik, Sonic scored a whopping $306 million at the worldwide box office. That was without even getting a release in China, which was already being smacked by the pandemic at the time. Sonic the Hedgehog is scheduled to finally drop in that country on July 31, 2020, which will likely boost its already-stellar global take substantially.
Adaptations of video games don't typically make for quality cinema (so much so that people have incorporated into their lexicons the phrase "video game movie curse"), but Sonic bucked that trend in convincing fashion. Even though its release was delayed in order to fix what was admittedly a terrifying model for the main character (you probably remember that its first trailers prompted widespread fan outcry for that reason), director Jeff Fowler and his VFX team pulled off the overhaul in an admirably short time. The end result? A fun, breezy ride with some spectacular action set pieces that warranted a sequel.
Can Sonic the Hedgehog 2 catch lightning in a bottle again?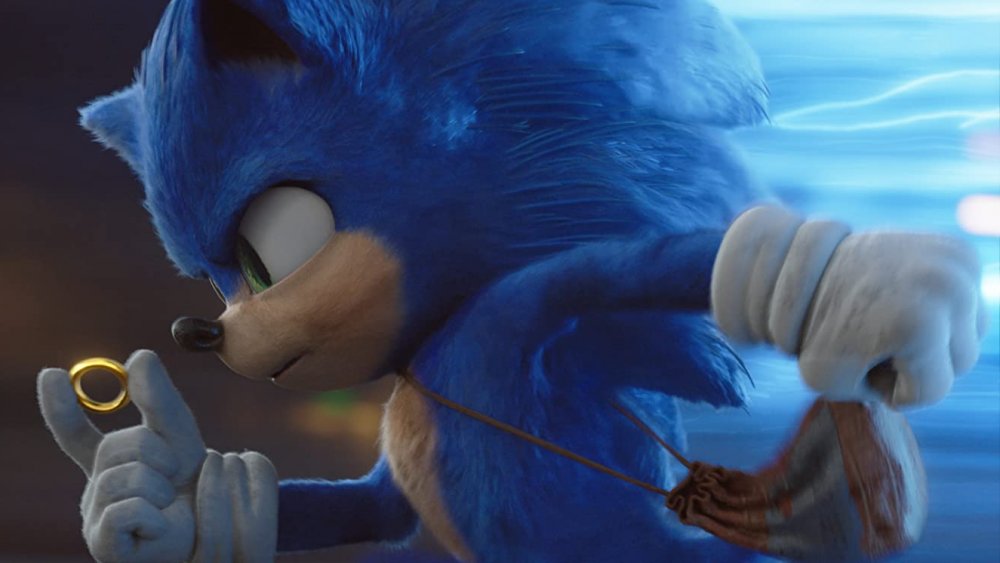 Paramount
All that considered, it's not surprising to know that Sonic the Hedgehog is one of the best-reviewed video-game-based flicks of all time. Review aggregator Rotten Tomatoes puts it at number three in that genre, behind only a pair of selections from 2019: the Ryan Reynolds-starring, mega-budgeted Detective Pikachu; and Sony Pictures' Animation's The Angry Birds Movie 2, which benefited from the fact that reviewers generally don't take clunky titles into account.
Given its early bumps in the road and the inherent difficulty involved in coherently translating to the big screen a platformer about a speedy hedgehog who collects shiny rings in a fantastical world, it's safe to say that Sonic surprised just about everyone with how good it was. Sonic 2 won't have that element of surprise going for it, so it'll be interesting to see if its creative team can step up their game to deliver a sequel that will blow audiences' hair back like the first flick did.
We do know that Fowler and his writers, Pat Casey and Josh Miller, will be returning. It also stands to reason that Schwartz is on board considering his breathlessly excited tweet. A couple of variables: Carrey's Robotnik (whom we last saw stranded on a mushroom planet) and Sonic's little buddy Tails (who appeared in a mid-credits scene, voiced by Colleen O'Shaughnessey, who has performed the role in several video games and cartoons). We can be reasonably assured that Tails will figure in to the sequel — but will Carrey return to lend his bonkers energy to the role of Robotnik once more?
Signs point to "yes." In an interview with YouTube channel Jake's Takes before the first film's release, Carrey said, "I wouldn't mind going to do another one because it was so much fun, first of all, and a real challenge to try to convince people that I have a triple-digit IQ. [...] There is so much room, you know? Robotnik has not reached his apotheosis."
That sounds pretty promising, and hopefully, we'll be getting an official announcement soon.