Where Was Netflix's Resort To Love Actually Filmed?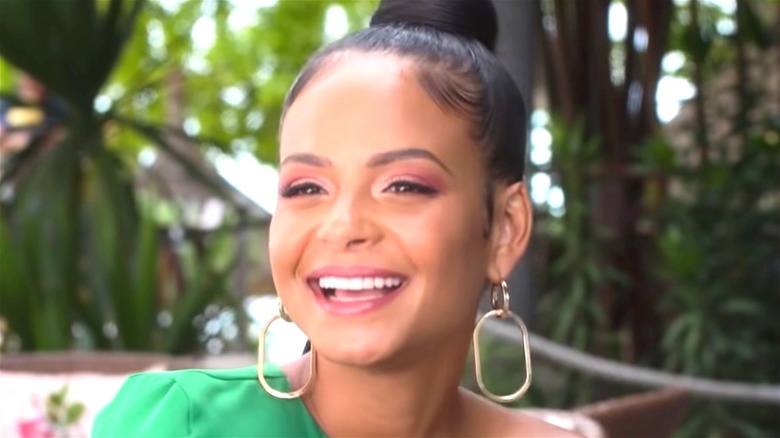 Netflix
"Resort to Love" is the new Netflix romantic comedy that premiered on July 29, 2021. Produced by multiple Grammy award winner Alicia Keys, the story has a classic trouble in paradise setup. It follows Erica (Christina Milan), a wannabe pop star whose career hits the skids, forcing her to take a gig as an entertainer at a resort. To make things even more troublesome, that resort also happens to be the destination for her ex-fiance Jason's (Jay Pharaoh) wedding, meaning she will have to perform for the couple. Sure enough, when Erica and Jason cross paths once again, they realize that they still have feelings for each other — despite the protests of Jason's brother Caleb (Sinqua Walls), and his new fiance Amber (Tymberlee Hill). 
In an interview with Bustle, Director Robert Tsuchida described "Resort to Love" as "a vacation for the eyes, heart, and soul." That sort of natural authenticity can't exactly be created on a Hollywood soundstage. If you're reading this, you're probably wondering where the production actually took place — and if you can buy tickets there. Here's all the info you need to start booking your next dream vacation.
Resort to Love was filmed in one of the most picturesque locations on Earth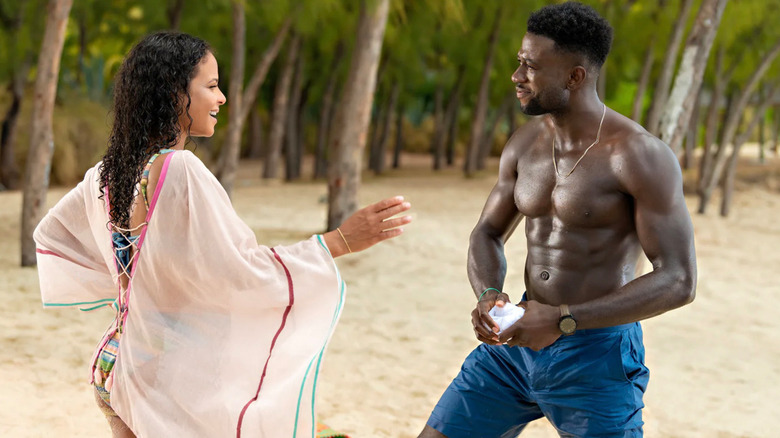 Netflix
As reported by The Cinemaholic, "Resort to Love" was filmed on location in the Republic of Mauritius, an island nation about 1,200 miles southeast of Madagascar. Like it is in the movie, Mauritius is one of the world's most popular tropical vacation destinations. 
Much of the film was shot at the Constance Prince Maurice Resort, a five-star luxury resort, which is located in the coastal Belle Mare region of the country. Some of the film's sequences take place in a lush jungle setting. These were filmed in Mauritius's Le Morne Brabant peninsula. Finally, a few scenes are set in New York City. The film used Mauritius's capital city of Port Louis as a stand-in, bringing in fake snow to simulate a winter sequence. 
"Resort to Love" was filmed from October to December 2020, while the COVID-19 pandemic was in full swing. According to Christina Milan, filming the movie gave a much needed break during months and months of lockdowns. "Honestly, it was a joy, it was a gift, it was a blessing," Milan told Cinema Blend. "Going through the circumstances that we all went through last year with the pandemic and everything, to get an opportunity to just kind of work and also be in the most beautiful space I've ever been in, in my life, the culture on the island, the people, it was, I think speaking for everybody on the cast, it was such a gift [...] I was able to go to the water every day, which is one of my happiest places and I felt very filled in the space." 
Milan added that she would love to film her next nine movies in Mauritius, if that were possible. Nice work, if you can get it.