Kevin Feige's Rumored Reaction To ScarJo's Black Widow Drama Might Surprise Some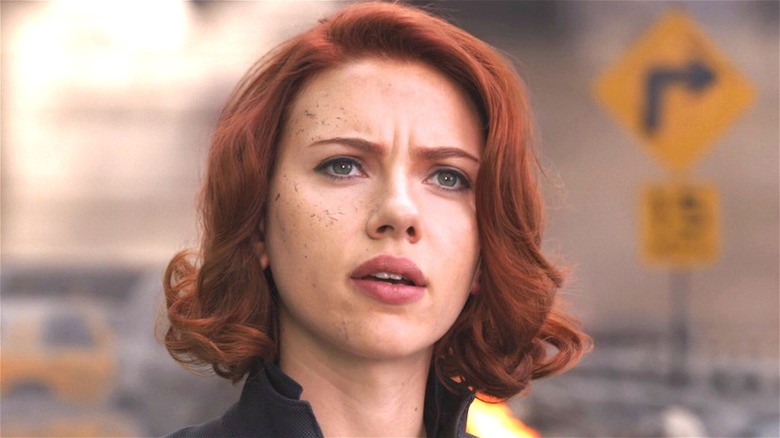 Marvel/Disney
The "Black Widow" movie was a very long time coming. Not only was the film delayed multiple times, but Natasha Romanoff (Scarlett Johansson) herself was a part of the MCU since "Iron Man 2" hit theaters way back in 2010 — that's a long time for such a major character to wait to get her own movie. We could debate whether or not "Black Widow" succeeded in making good on what Natasha Romanoff and Johansson deserve in the sense of emotional impact within the MCU, but the current conversation isn't about that at all — it's about money.
Johansson is attempting to sue The Walt Disney Company over the release of "Black Widow" — specifically the part where the film was simultaneously released both in theaters and on Disney+. The question of how much Johansson (or any actor) will make when their total salary is partially derived from theatrical ticket sales is a major one. It's very likely that, prior to 2020, very few people, if anyone, had even considered how commonplace simultaneous theatrical and at-home releases would become.
In short, it's not just Johansson's paycheck that rides on the result of this suit between her and Disney. As you might imagine, Kevin Feige, whose power over MCU storytelling borders on the absolute, probably has some thoughts about this situation — they just might not be the thoughts you were expecting.
Kevin Feige is supposedly mad, but with whom?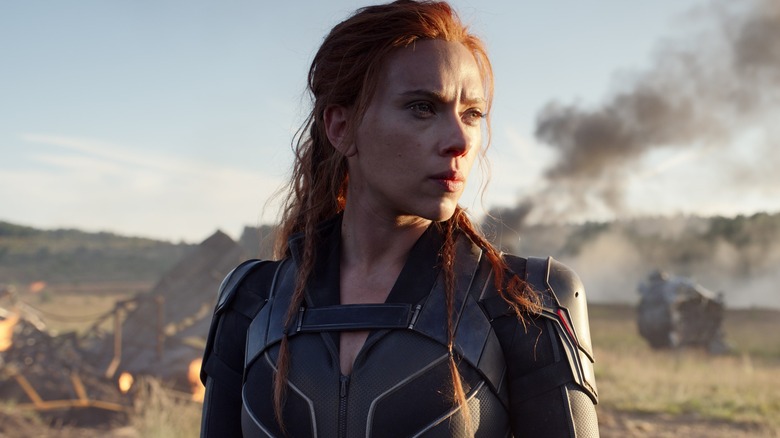 Marvel/Disney
Kevin Feige is about as deep into the worlds of Disney and Marvel as a human being is capable of. After working with Scarlett Johansson and Disney for over a decade, it's only natural to assume he'd be frustrated with the circumstances that led to public litigation between the actress and the multimedia giant. However, it's interesting to see whose side he's apparently come down on.
Former Hollywood Reporter editor Matthew Belloni wrote a bit about Feige's place in this situation in his most recent "What I'm Hearing" newsletter, via IGN. "I'm told he's angry and embarrassed," Belloni unsurprisingly revealed. "He lobbied Disney against the day-and-date plan for 'Black Widow,' preferring the big screen exclusivity and not wanting to upset his talent. And then when the s*** hit the fan, the movie started tanking, and Johansson's team threatened litigation, he wanted Disney to make this right with her."
While Belloni describes Feige as a "company man," it's not as though being in the pocket of a major corporation makes him incapable of caring about an individual. Likewise, it would be fair to say that, if this claim about Feige is true, he might also think Disney's decision to respond to the litigation by saying, "There is no merit whatsoever to this filing," is bad for business. We're not just talking about literal court here, we're also talking about the court of public opinion, too.
Whether or not Feige actually feels this way is unknown, but it will be interesting to see if he decides to officially make a public comment on this matter.