Lamb - What We Know So Far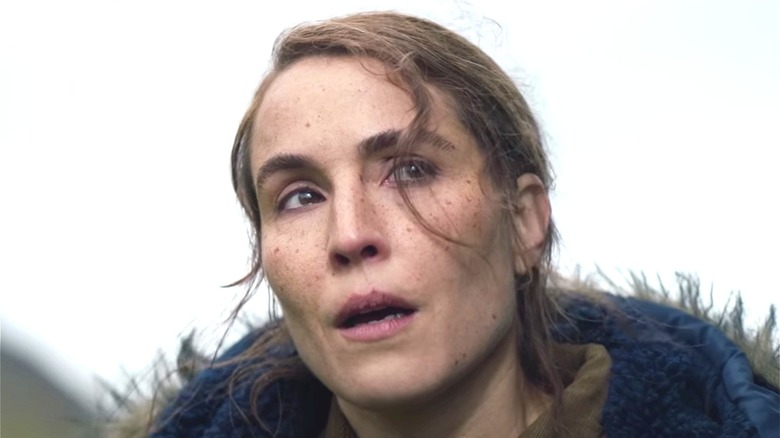 A24
Over the years, A24 has become synonymous with strange yet fantastic films, with many past successes including "The Witch" and "Midsommar." The company began putting out its distinct style of films shortly after it was founded in 2012, with "A Glimpse Inside the Mind of Charles Swan III," a comedy starring Charlie Sheen, coming out in early 2013. 
The movie didn't get great reviews but A24 quickly started moving on up, with other releases the same year being "Spring Breakers," "The Bling Ring," and "The Spectacular Now," which is an outstanding first year. A24 is also behind the long-delayed, highly anticipated "The Green Knight" starring Dev Patel, which comes out on July 30, 2021. Now A24 has another probable hit coming up with the supernatural drama "Lamb."
To put it simply, "Lamb" is all about Noomi Rapace taking care of a lamb-human hybrid baby, or at least that's what we can tell from the first trailer. The film's first look has got everyone talking, so to answer all of your burning questions, here's everything we know so far about "Lamb."
What is the release date for Lamb?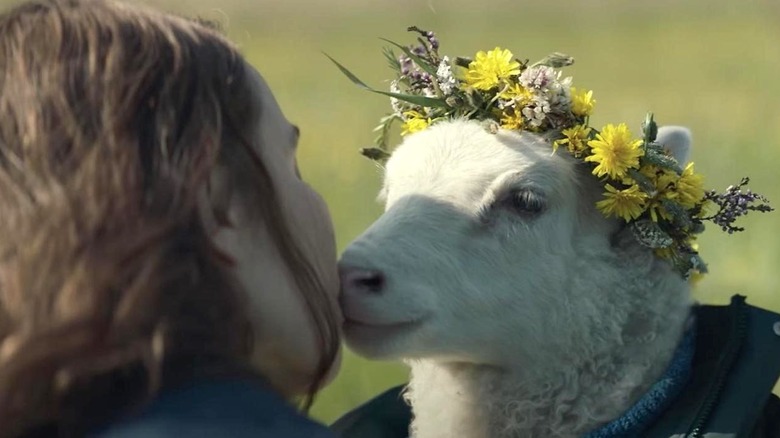 A24
For everyone who can't wait to check out the quirky, genre-bending story, "Lamb" will be coming out in theaters starting October 8, 2021. While it's hard to know what to expect from the film, we'd guess that "Lamb" is a good fit for the fall, Halloween season. So mark the date in your calendar now. Other A24 movies expected to be released later this year include "The Humans," starring Beanie Feldstein and Richard Jenkins, and "The Souvenir Part II," a sequel to the 2019 critically acclaimed drama film, "The Souvenir." Neither film has an official release date yet. 
"Lamb" will officially have some stiff competition at the box office when it comes out in October. Other big movies that will be coming out the same month include the new James Bond film "No Time to Die" on the same day as "Lamb," followed by "Halloween Kills" on October 15, 2021, "Dune" and "The French Dispatch" on October 22, 2021, and "Last Night in Solo" on October 29, 2021, all extremely anticipated films.
Who is in the cast of Lamb?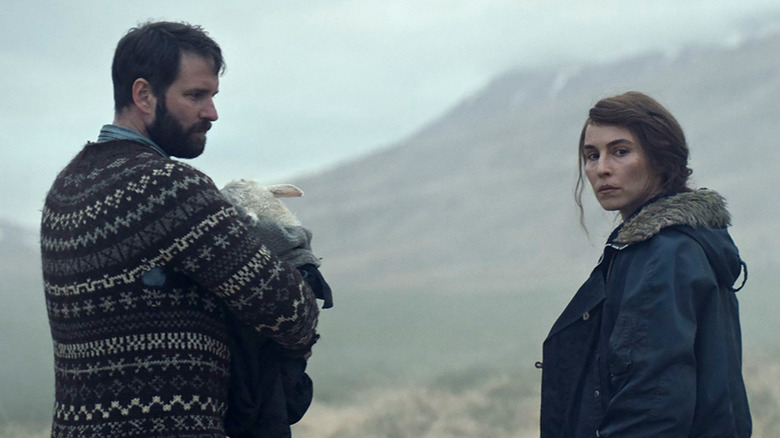 A24
Front and center in "Lamb" is Swedish actress Rapace as Maria. Many will recognize the actress from one thing or another, as she starred in the original Swedish adaptation as "The Girl with the Dragon Tattoo" trilogy, Netflix's science fiction film "What Happened to Monday," the second season of "Tom Clancy's Jack Ryan," and a lot more. Look out for her in blockbusters and Oscar-winning movies in the near future, because she's on the rise. 
Directed by Icelandic filmmaker Valdimar Jóhannsson, "Lamb" is written by Jóhannsson and the author Sjón. The movie also stars Hilmir Snær Guðnason as Maria's partner Ingvar, and Björn Hlynur Haraldsson as Ingvar's brother Pétur. Focusing mostly on the couple and the titular lamb, the cast of the film is quite small. Actors Ingvar Sigurdsson and Ester Bibi are also listed as cast members on the IMDb page, but their roles are unclear.
What is Lamb about?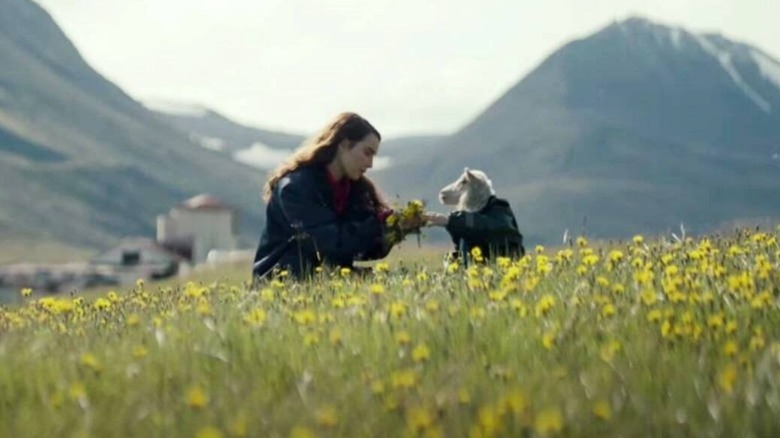 A24
Based on traditional Icelandic folk stories, "Lamb" is a supernatural drama film with elements of horror that is set on a farm in rural Iceland. At the center of the story is a couple named Maria and Ingvar who have faced relationship trouble in the past and don't have any kids. Their life completely revolves around taking care of their farm and lambs, at least until they receive a special gift — well, that's how they see it — in the form of a strange baby lamb. Together, the couple decides to raise the baby as their child. At first, the decision brings happiness and peace, until one day things start to get very twisted. 
Like both "Midsommar" and another A24 film by Robert Eggers called "The Lighthouse," "Lamb" appears to be a similar reimagining of a story like the classic, more sinister mythology of ancient Greece or the Brothers Grimm fairy tales. While "Lamb" will get its wide release in October, the film has already premiered on the festival circuit, and based on reviews like Variety's that call it a "striking motherhood horror," it sounds like the movie will be a haunting, emotional, and totally bizarre story definitely worth checking out.