The Underrated Dystopian Thriller You Can Catch On Netflix Right Now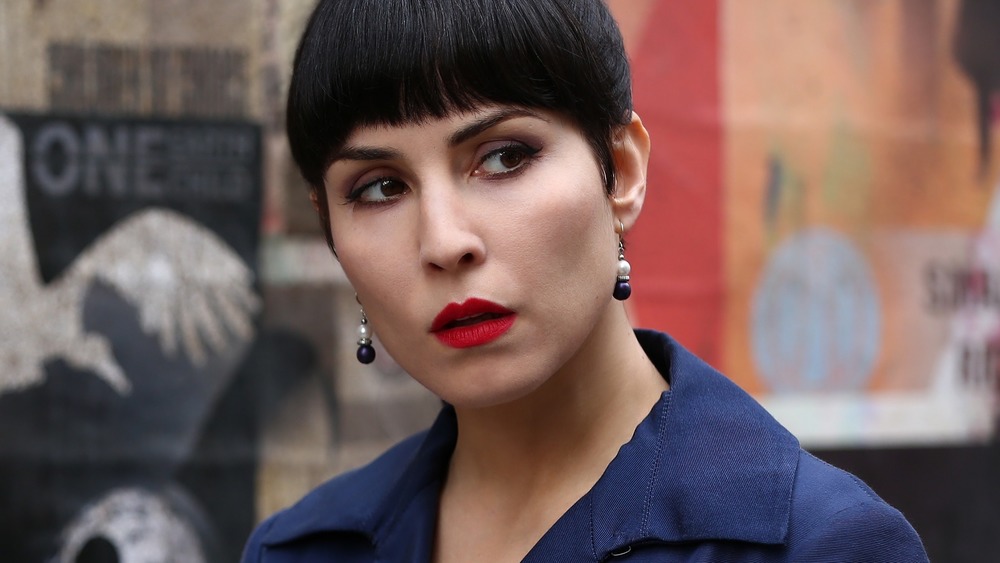 Netflix
Haven't gotten your fill of dystopia as of late? Searching for comfort in fictional nightmare scenarios as a break from watching real-life terrors on the news? Whatever strikes your fancy, if you're hungry for a high-concept sci-fi thriller and have already blown through Alice in Borderland and Outside the Wire, Netflix has in its library an underrated title you may not have even heard of.
What Happened to Monday is set in a near future where authoritarian government officials use the specter of overpopulation to strip families of their children. A man named Terrence Settman (Willem Dafoe) rescues his daughter's identical septuplet infants and trains them to survive in a world where detection will result in their termination. Each child must assume the same identity when they leave the house, which they are all permitted to do on the day of the week they are named after. As you may have guessed from the title, everything is going well until Monday (Noomi Rapace) fails to return.
Don't worry if you're drawing a total blank here. What Happened to Monday didn't exactly make a big splash when it first dropped on Netflix in 2017, despite the fact that director Tommy Wirkola has previously garnered interest with movies like the Nazi zombie thriller Dead Snow and the gloriously over-the-top Hansel & Gretel: Witch Hunters. Here's why you may have missed What Happened to Monday, and why it's still worth checking out.
Noomi Rapace gave her all to What Happened to Monday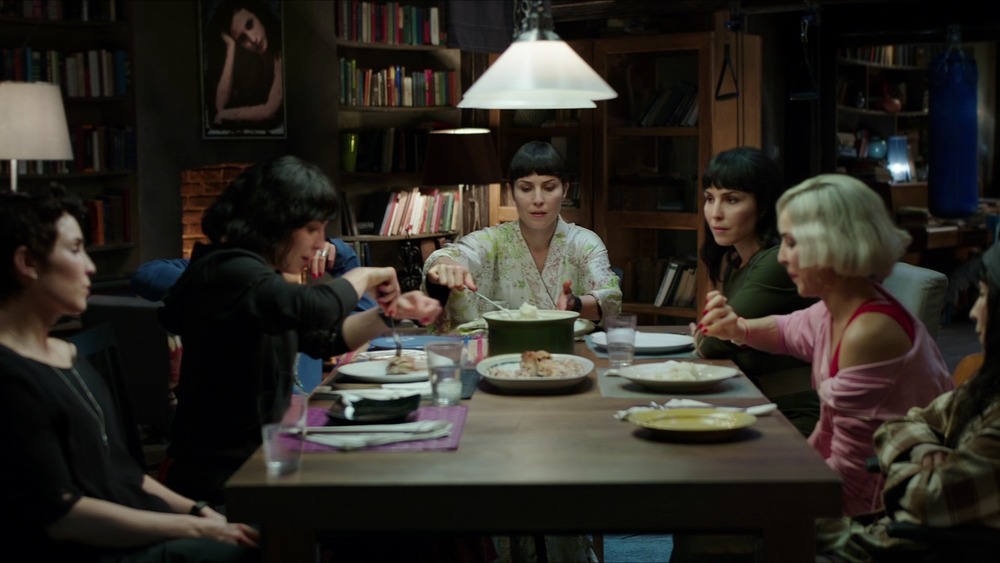 Netflix
When What Happened to Monday was released, reviews were pretty mixed. In general, critics appreciated the ambition of the project, but felt that it didn't quite reach its full potential.
Brian Tallerico of RogerEbert.com criticized the script as feeling "like it never got past the concept stage," and concluded that the movie is "just not as fun as you'd think it would be given the ridiculousness of its concept [and] the talent of its star." Writing for Slant, Keith Watson praised Rapace's effort, but wrote that the film can get confusing at times. "These seven characters are never delineated clearly enough, often making it difficult to follow who's who from scene to scene. Their individual personalities remain frustratingly vague, suggested more by costumes and hairstyling than by anything in the muddled screenplay," he wrote.
Several more reviewers noted Rapace's performances as the seven sisters as a highlight of the film. Rapace herself told The Hollywood Reporter that shooting the movie was "definitely the hardest thing" she'd ever done in her career. She even revealed that it was incredibly difficult to feel like herself again after the grueling shoot: "My short-term memory was gone. It was almost like I used all I had, so when I came back home, I had nothing left. It took like three weeks to recover and slowly come back to life. I didn't see anyone, I didn't speak to anyone."
Even if you end up agreeing with the criticisms of What Happened to Monday, if you're looking for a dystopian thriller you've never seen, it's probably worth checking out for Rapace alone. Also, it's streaming on Netflix, so what do you have to lose?