You Won't Believe Who Is Returning To The DCEU For Batgirl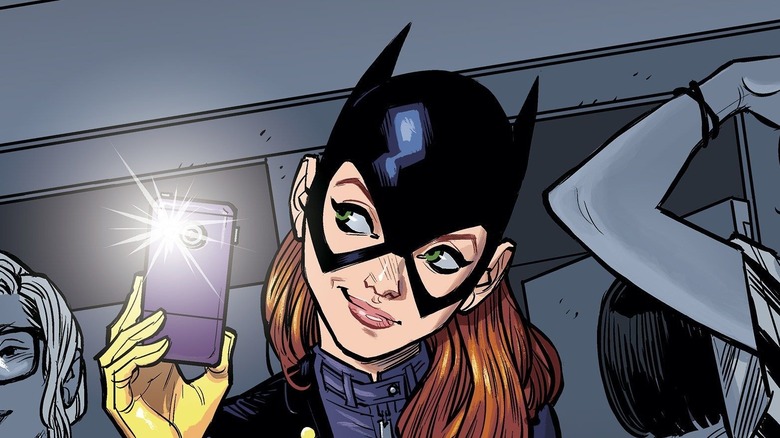 Cameron Stewart/DC Comics
Pieces continue to fall into place for "Batgirl," the long-gestating Batfam movie that's finally slated for a 2022 release on HBO Max. The project was first announced in 2017, with Joss Whedon attached to write and direct. After he left the project in February 2018, "Batgirl" seemed dead in the water. But it was resurrected by "Birds of Prey" and "The Flash" scribe Christine Hodson. Adil El Arbi and Bilall Fallah, the directing team behind "Bad Boys for Life," signed on to direct in May 2021.
Casting began in earnest soon after, with reports that Zoey Deutch ("Zombieland 2") and Isabela Merced ("Dora and the City of Lost Gold") were both in contention for the title role. Warner Bros. execs ultimately chose Leslie Grace, who fans may know best as Nina in the movie adaptation of Lin Manuel Miranda's "In the Heights." Batgirl's family tree is getting rounded out now as well, with a big casting announcement in the Commissioner Gordon role.
J.K. Simmons is back to run Gotham P.D.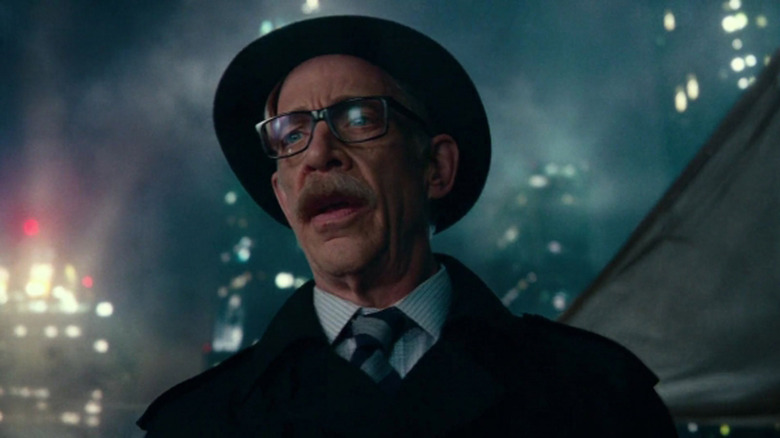 Warner Bros./DC Entertainment
The Hollywood Reporter announced that J.K. Simmons is returning to the world of DC Comics adaptations as Commissioner Gordon. Simmons previously played the role in 2017's "Justice League." He replaced the Nolanverse Gordon, Gary Oldman.
We don't have firm plot details on "Batgirl" yet, but the announcement of Simmons' casting as Gordon is highly suggestive. Many characters have used the Batgirl alias over the character's 60-year history, but she is often Barbara Gordon, a mild-mannered librarian who secretly kicks butt all over Gotham. Barbara is usually the niece or daughter of Commissioner Gordon, depending on the continuity. Except that one time she was Alfred's niece in "Batman and Robin," but we're not talking about that right now.
In the live-action "Batman" TV show and in the earlier movies, Commissioner Gordon was an older man who existed mainly to contact Batman when things got hairy. In HBO Max's "Harley Quinn," he's a divorced drunk who is emotionally dependent on his daughter. In "Justice League," Simmons' Gordon was really muscular. Just beefy as heck. 
Which Gordon will show up in "Batgirl" remains to be seen.