Fans Of Loki Just Got Incredible News After The Season Finale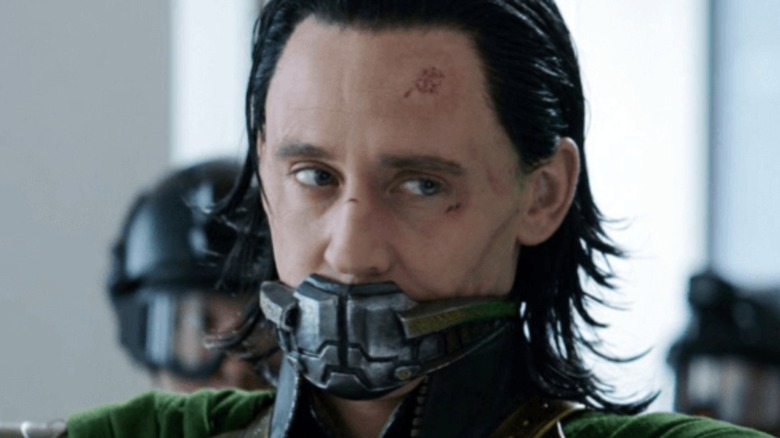 Marvel Studios/Disney+
Contains spoilers for "Loki" Episode 6
The first season of "Loki" may have just come to an end, but apparently, there's still plenty more to come. The popular comic book series — Marvel's third TV original released this year — dropped its highly-anticipated sixth episode this week on Disney+, and already, it's causing quite a stir amongst both die-hard Marvel fans and casual viewers. It's not hard to see why either, since "Loki" Episode 6 not only manages to wrap up many of the series' core storylines, but also introduces the Marvel Cinematic Universe's formidable new villain for the first time.
The episode's final few minutes see the entire MCU descending into complete and utter chaos that presumably sets up the plots of several upcoming Marvel films, including "Spider-Man: No Way Home" and next year's "Doctor Strange in the Multiverse of Madness." As a result, "Loki" Episode 6 manages to do more than enough in its first 40 minutes to be considered an impactful and satisfying episode of television. However, the episode still throws out one last surprise during its end credits sequence — one that is sure to come as welcome news to Marvel fans everywhere.
Marvel's Loki will return for a second season on Disney+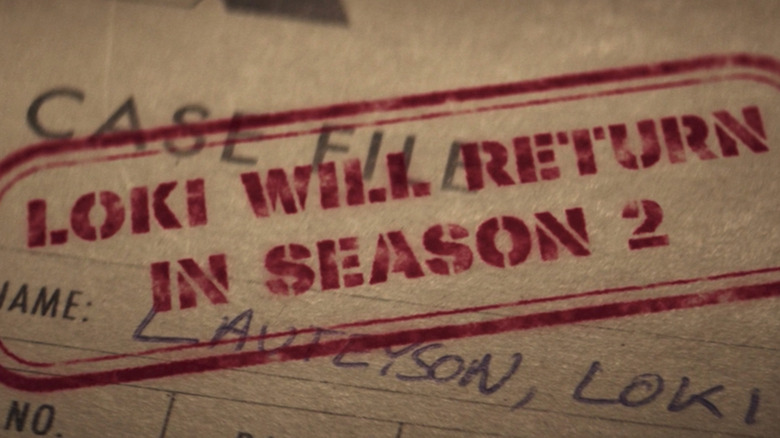 Marvel Studios/Disney+
"Loki" will return for a second season. In typical Marvel fashion, the show's renewal was announced in the form of a quick mid-credits scene included in "Loki" Episode 6, in which an unseen Time Variance Authority worker stamps a Loki case file with a message confirming that there will, indeed, be a "Loki" Season 2. The announcement makes "Loki" the first of Marvel's live-action Disney+ series to return for a second season, with neither "WandaVision" nor "The Falcon and the Winter Soldier" currently expected to air any additional seasons. It's not the only Marvel Disney+ series that will run for at least two seasons, though, with a second season of the studio's upcoming animated series, "What If...?," already in the works.
Marvel had teased prior to its Disney+ premiere that there was a chance "Loki" could exist beyond just one season, with Marvel Studios VP of Production & Development Nate Moore telling IndieWire in April 2021 that "there's a lot of storytelling in 'Loki' that's really irreverent and clever and cool, but also lends itself to multiple seasons in a way where it's not a one-off." Nevertheless, the knowledge that "Loki" Season 2 was always a possibility doesn't take away from how exciting and unexpected the mid-credits announcement is.
That's especially true considering how "Loki" Episode 6 concludes, with the God of Mischief (Tom Hiddleston) seemingly stranded in an alternate reality where Kang the Conqueror (Jonathan Majors) is the leader of the TVA. As a matter of fact, the episode ends with a number of "Loki" characters entering into uncertain territory, so much so that the episode might have been difficult to digest if it were the series' last. The fact that it's not just means "Loki" fans will have a lot to think and speculate about while waiting for the show's Season 2 premiere.