Christopher Nolan's Next Movie May End Up Where You Least Expect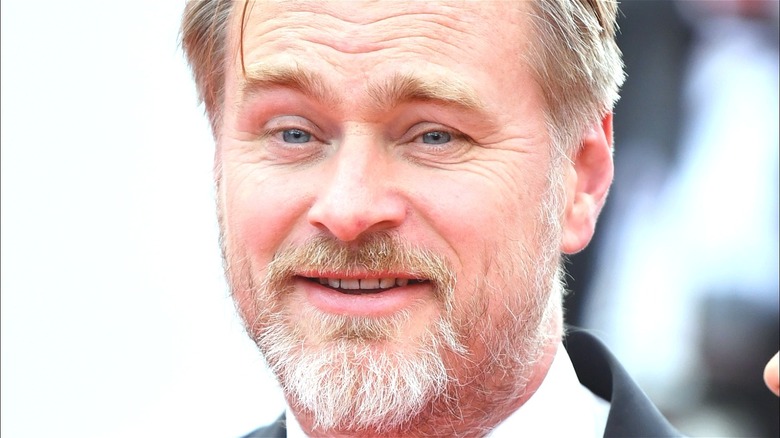 Emma McIntyre/Getty Images
Could Christopher Nolan be convinced to push all of his chips in for a streaming deal following his tumultuous exit from a longtime partnership with Warner Bros.? It certainly seems possible if you ask Scott Stuber, Netflix's film chief. Stuber teased the possibility of Nolan signing on to work with the streamer to make his next big features in a Variety profile published this week.
Nolan's future in film has felt uncertain following his very public falling out with Warner Bros. in 2020. A well-known proponent of the theater-going experience, Nolan made headlines when he spoke out against Warner Bros.' decision to release its entire 2021 slate in a day-and-date theatrical and HBO Max release strategy. The director's choice words against the studio he had worked closely with for years hinted at a major and unfixable rift between the two parties. In January of this year, the Wall Street Journal (via IndieWire) reported that Nolan was "unlikely to return to the studio with his next project," although neither Warner Bros. nor Nolan issued an official statement. This big break-up meant that Nolan, one of the most respected and intriguing filmmakers of his generation, was suddenly a free agent and his future projects would need to find a new distribution home elsewhere.
Netflix is apparently courting Nolan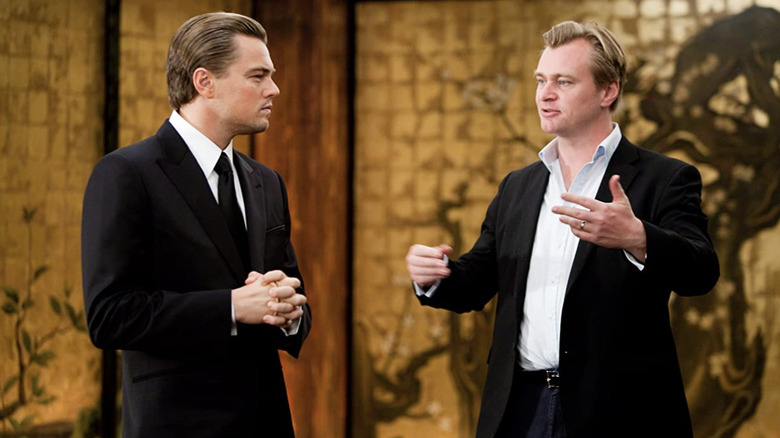 Warner Bros.
What exactly did Stuber tease regarding Nolan possibly coming to work with Netflix on a new movie? The "Tenet" filmmaker's name actually came up while Stuber was discussing director Steven Spielberg's recent headline-making deal with Netflix through his Amblin banner. 
The excitement over what could possibly result from the Amblin-Netflix deal, including already-in-the-works projects like Bradley Cooper's Leonard Bernstein biopic "Maestro," led Stuber to reveal he's been in conversation with Nolan. The Netflix film chief seems optimistic at the prospect of locking in another high-profile director for the streaming service, telling Variety, "If and when he comes up with his new movie, it's about can we be a home for it and what would we need to do to make that happen ... He's an incredible filmmaker. I'm going to do everything I can. In this business I've learned you need to have zero ego. I get punched and knocked down and get back up."
How realistic is it that Nolan will actually forge a deal with Netflix and set up his next movie with them? If conversations with Nolan are ongoing, as Stuber says, then it's possible a deal could solidify by the end of the year. But, as previously mentioned, Nolan has always prioritized releasing films theatrically and championing the power of the big screen experience. Given how staunch he's been in the past about this topic, and his readiness to turn tail on a longtime partner like Warner Bros. over streaming distribution concerns, Stuber and the rest of the Netflix team might have to do a lot of convincing in order to bring Nolan into their fold.