What You Need To Know About Netflix's Deal With Steven Spielberg's Amblin Partners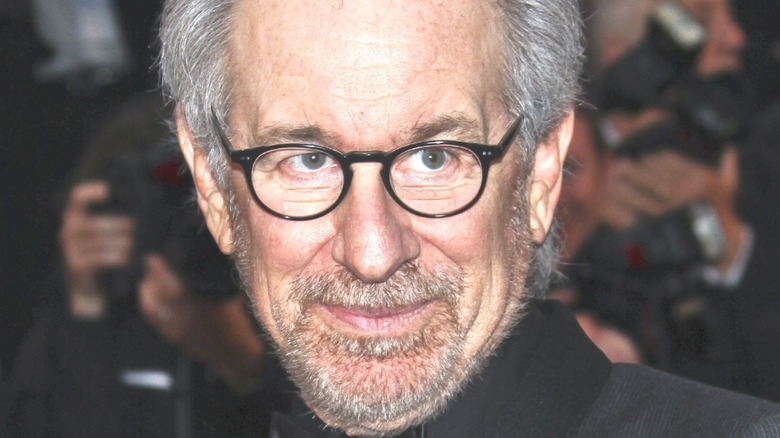 Shutterstock
Steven Spielberg is one of the most revered directors of all time. Any filmmaker would love to have a single movie that's as widely beloved in the zeitgeist as "Jaws," "Jurassic Park," or "Saving Private Ryan," and yet, Spielberg is behind them all. After decades in the industry, the prolific movie-maker hasn't slowed down in the slightest, as everyone in the entertainment industry has their eyes on his upcoming adaptation of "West Side Story." It's safe to say that any time Spielberg lifts a finger, the entertainment industry takes notice. 
That's why it's so intriguing to see the latest move from the director. Variety reports the director's entertainment company, Amblin Partners, has signed a deal with Netflix to give the streaming service access to showcase all of its newest feature films. No one knows much about the agreement at this junction. Still, the report goes on to indicate that Amblin will produce a minimum of two movies a year for the streaming platform, and there's a possibility Spielberg could even direct some of them. It's unclear when exactly this new arrangement goes into effect or if it will impact the release plan for "West Side Story."
This isn't the first time the two companies worked together. Amblin produced "The Trial of the Chicago 7," which it ended up selling to Netflix in light of the COVID-19 pandemic. This news is significant not just for knowing where you can catch the latest flicks but also for what it means for the movie industry in its entirety.
Netflix makes a major play in the streaming wars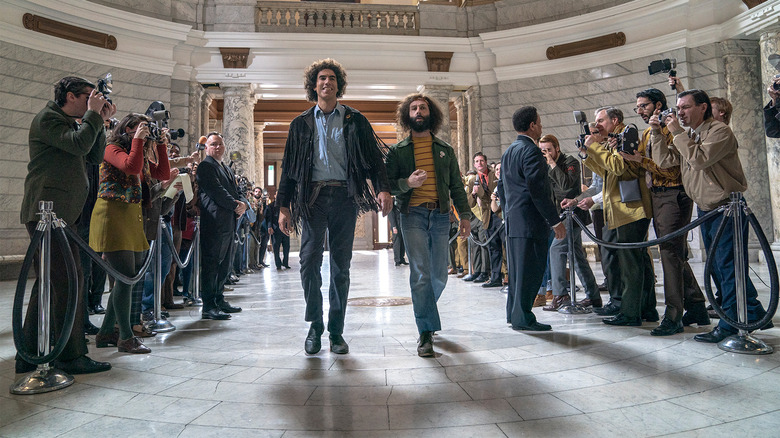 Netflix
Steven Spielberg and Netflix haven't exactly had a cordial relationship in the past, and he's even gone so far as to try to prevent Netflix original movies from qualifying for Academy Award nominations. In the aftermath of the 2019 Oscars, the following statement came from an Amblin spokesperson: "Steven feels strongly about the difference between the streaming and theatrical situation. He'll be happy if the others will join [his campaign] when that comes up [at the Academy Board of Governors meeting]. He will see what happens" (via IndieWire). It seems Spielberg has changed his tune over the last few years, as Amblin now moves all of its foreseeable projects to the platform.
The announcement inevitably provides Netflix with a major boon now that more studios have gotten into the streaming realm. Disney has taken to releasing all of its high-profile titles on Disney+, even if it comes with Premier Access. HBO Max is also part of a grand experiment for Warner Bros., where films debut in theaters and on the app simultaneously. 
In recent years, Netflix has made a significant push to work with auteurs like Martin Scorsese ("The Irishman") and Spike Lee ("Da 5 Bloods"), and this deal with Spielberg is sure to get people interested in keeping their accounts active. Spielberg even seemed to rejoice at the opportunity at this collaboration. In a statement published by Variety, the filmmaker said, "At Amblin, storytelling will forever be at the center of everything we do, and from the minute Ted and I started discussing a partnership, it was abundantly clear that we had an amazing opportunity to tell new stories together and reach audiences in new ways." 
Of course, the big winner in all of this is the moviegoing public, who now have a litany of ways to consume exceptional entertainment in whatever ways they desire most.