The Beloved PBS Kids Show That's Finally Ending After 25 Years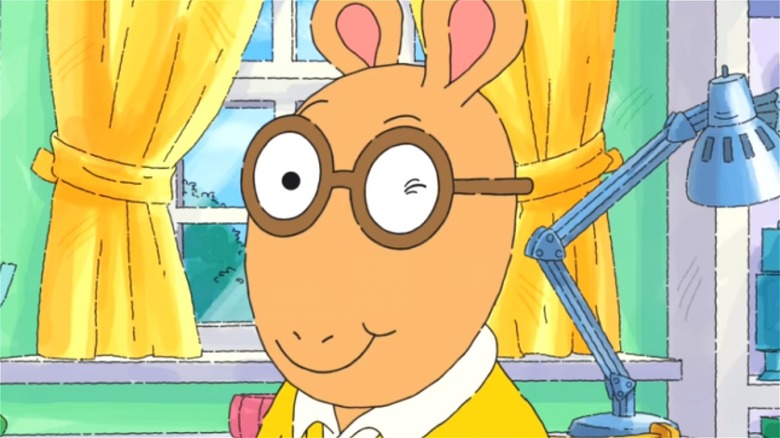 WGBH
Our days of visiting Elwood City are sadly coming to an end.
Cherished PBS animation "Arthur" is ending after 25 years. The long-running children's animated show has been teaching and entertaining generations of children since it premiered in 1996. The news came from an interview with Kathy Waugh, who originally developed the show from the books by Marc Brown, on the "Finding DW" podcast with Jason Szwimer.
"Arthur is no longer in production. We had our wrap party two years ago," Waugh told Szwimer, as transcribed by Deadline. "I think [PBS] made a mistake, and I think 'Arthur' should come back and I'm know I'm not alone in thinking they made a mistake. I don't know if it was a ratings issue or if it felt like it needed to be retired. To me, it felt evergreen, like it was never going to end but it did end, we finished the last episode, season 25 two years ago."
"Arthur" executive producer Carol Greenwald confirmed the news to Deadline in a statement, saying, "In the winter of 2022, the 25th and final season of 'Arthur' will debut. 'Arthur' will continue to be available on PBS Kids for years to come. Producer GBH and PBS Kids are continuing to work together on additional Arthur content, sharing the lessons of Arthur and his friends in new ways."
Arthur taught generations of kids important lessons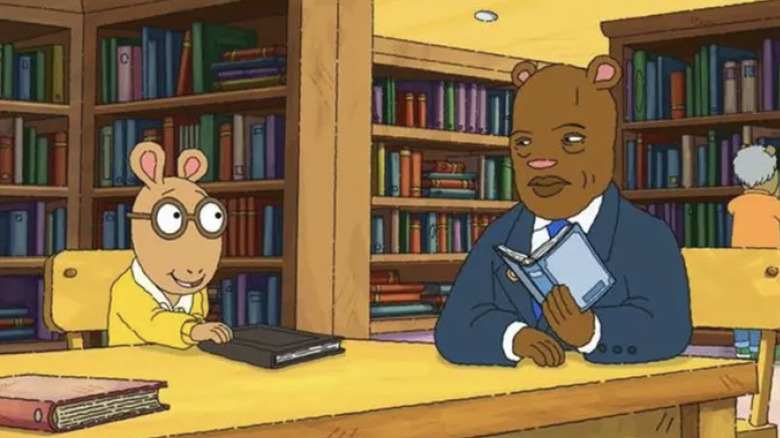 WGBH
The cultural relevance of "Arthur" is significant, largely thanks to its incredible meme-ability by now-adults who grew up watching the lovable aardvark. The show was also known for its frequent celebrity guest stars, including Matt Damon, Philip Seymour Hoffman, Joan Rivers, Larry King, the Backstreet Boys, and fellow children's television legend Fred Rogers.
"Arthur" was also praised for its willingness to tackle social and political issues in a child-friendly way. The series made waves when, in its 22nd season, Arthur's teacher Mr. Ratburn married a man, sparking outrage from anti-LGBTQ+ groups, as reported by The Guardian. Iconic civil rights leader and congressman John Lewis also appeared in an episode just two years before his death, aptly named "Arthur Takes a Stand," teaching young children about the importance of standing up to oppression. Rep. Lewis told the young aardvark, "There's nothing more important than following your conscience. If you can do that, you're always going to sleep well," as transcribed by The LA Times. 
Those who grew up with "Arthur" will surely be disappointed by the news of its cancellation, but we're happy to know the show will be available to watch on streaming for years to come.