Matt Damon Just Gave Fans Hope For Ocean's 14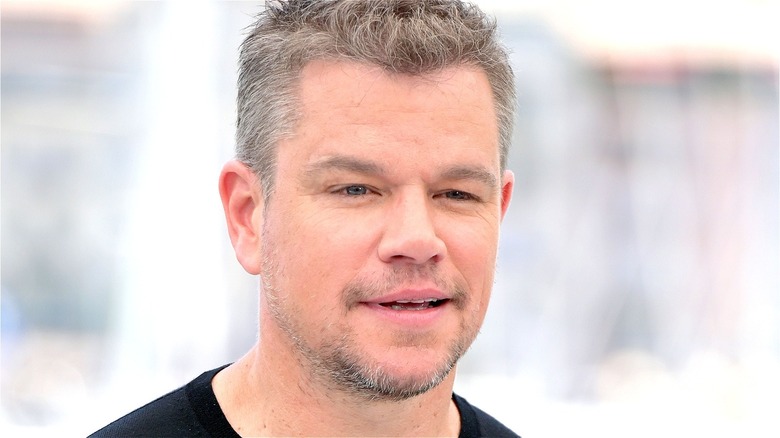 Lionel Hahn/Getty Images
"Ocean's Eleven" is one of the best heist films of the 2000s, with an impressive 83% rating on Rotten Tomatoes. The remake of the popular 1960s Rat Pack film saw Danny Ocean (George Clooney) assemble a team of thieves to rob the Bellagio vault in Las Vegas. Directed by Steven Soderbergh, "Ocean's Eleven" had an impressive cast that included Brad Pitt, Matt Damon, Don Cheadle, and Elliott Gould, to name a few. The successful film spawned two sequels with the same cast in 2004 and 2007. More recently, the separate all-female-led "Ocean's 8" movie hit theaters with Sandra Bullock at the helm, where she played the sister of Danny.
Fans of the hit trilogy have been hoping for a fourth installment of the film, as it's been 14 years since Clooney and his pals hung up their heist hats. It seemed like it was never going to happen, and if it did, it surely wouldn't be the same as two prominent cast members passed away since "Oceans Thirteen" debuted. Bernie Mac and Carl Reiner were integral team members on Danny's crew, and it's hard to imagine a fourth film without them. However, Damon recently commented about the team coming together again, which has fans chomping at the bit.
Matt Damon is on board for Ocean's 14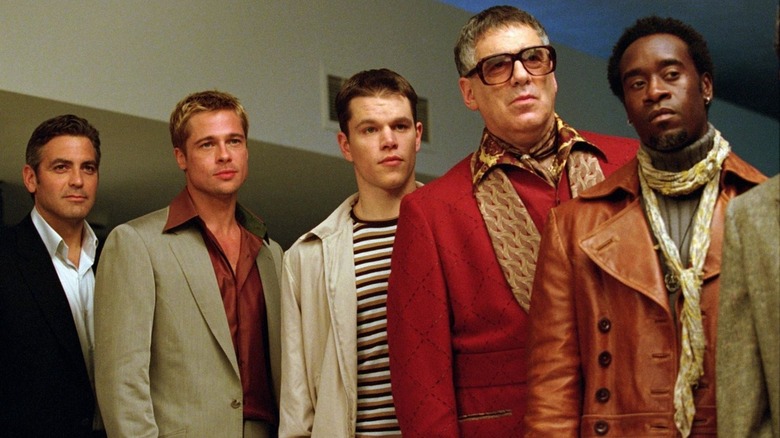 Warner Bros.
Matt Damon is a busy man these days, with the thriller "Stillwater" about to hit theaters and "The Last Duel" with buddy Ben Affleck arriving shortly after. He seems like he'll take the time to do a fourth "Ocean's" installment, however, and thinks his former co-stars will be on board as well. Damon chatted with Sirius XM's Jess Cagle and said he's been ready for "Ocean's 14" for quite some time now. "That's been my standing position since we wrapped 'Ocean's 13,' since the day we wrapped it, I'm ready to work on 'Ocean's 14,'" Damon said. "It's, it's always been about how would it look, you know, we've lost two members of our gang, you know, Bernie [Mac] and Carl [Reiner] and, uh, and so what, what would that move you look like?"
Damon added that he and his "Ocean's" pals are still in touch and gave some insight as to what they might think about returning. "We have great friendships that came out of that movie and, and, you know, we'd certainly always be game to return, I think," he said. 
Just last month, Don Cheadle spoke with Entertainment Weekly and mentioned a recent conversation he had with Steven Soderbergh. According to Cheadle, the director told him, "I think there may be a way to do it again. I'm thinking about it." 
It looks like all the pieces are coming together for a reunion. We're just hoping Sandra Bullock and some of her pals can find their way into "Ocean's 14" should it come about.