Idris Elba May Have Just Confirmed A Major Detail About Thor: Love And Thunder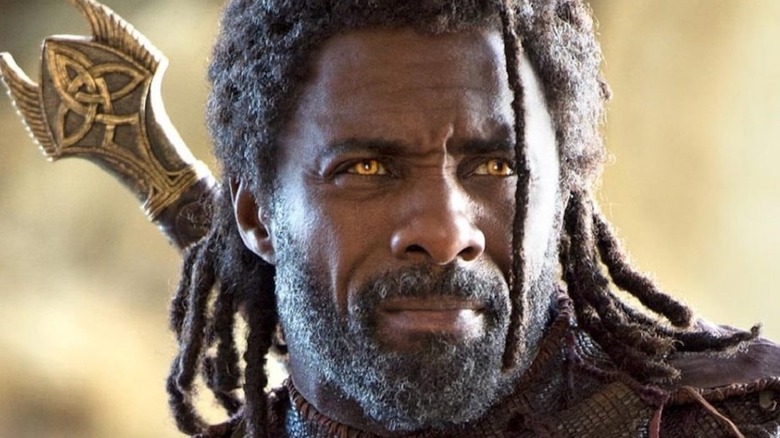 Disney/Marvel Studios
Poor Heimdall (Idris Elba) met his match in "Avengers: Infinity War" after Thanos (Josh Brolin) thrust a spear into his chest. After appearing in three "Thor" films and briefly in the third "Avengers" film, we said goodbye to Heimdall as his MCU run came to a close. Elba has now crossed over to the DCEU, starring as Bloodsport in James Gunn's "The Suicide Squad," which is due out on August 5. There's been more than a few actors who have appeared in both superhero universes, one of which includes Elba's "The Suicide Squad" co-star Michael Rooker, whose character, Yondu, died in his respective final MCU film, "Guardians of the Galaxy Vol. 2."
While busy promoting the upcoming movie, Elba was questioned about his future in the DCEU. The actor was recently asked if he was exclusive to that universe now, and his answer might shed some light about his role in the MCU, and more specifically in "Thor: Love and Thunder."
Idris Elba might appear as Heimdall again in the MCU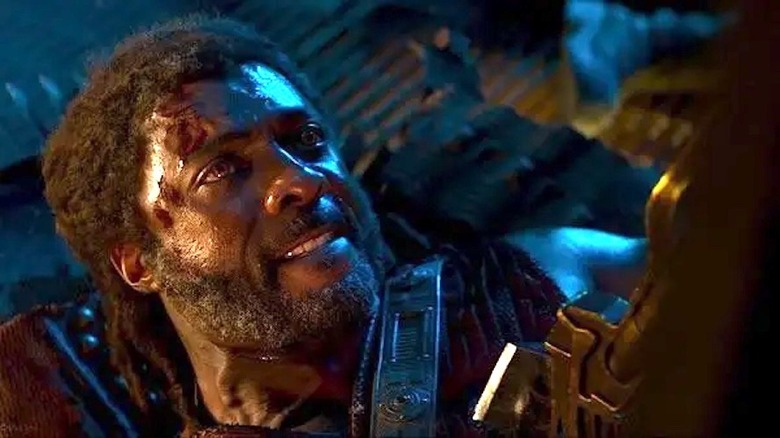 Disney/Marvel Studios
Is anyone ever really dead in superhero films? Not really. And it looks like Heimdall may not be gone after all. ComicBook.com's Brandon Davis asked Idris Elba if he is now a "DC-exclusive actor" after Heimdall "seemingly perished in the MCU." He noted that he was excited about the possibilities for him in the DCEU and pointed out the importance of the word "seemingly" when it comes to Heimdall.
Elba's comments suggest it's possible that Heimdall isn't really dead, and he might be appearing in Phase 4's "Thor: Love and Thunder." In November of last year, The Illuminerdi reported that Elba was spotted with "Thor 4" director Taika Waititi in Australia, where part of the movie was filmed. The actor also made an appearance in a post on Chris Hemsworth's Instagram timeline where he partied with his former co-star and Matt Damon, who was also spotted on set during filming. Elba's most recent comments have sent the hype into overdrive, as we now have two solid reasons to believe he'll be back as the Asgardian hero.