The Worst Star Wars Movie According To Denis Villeneuve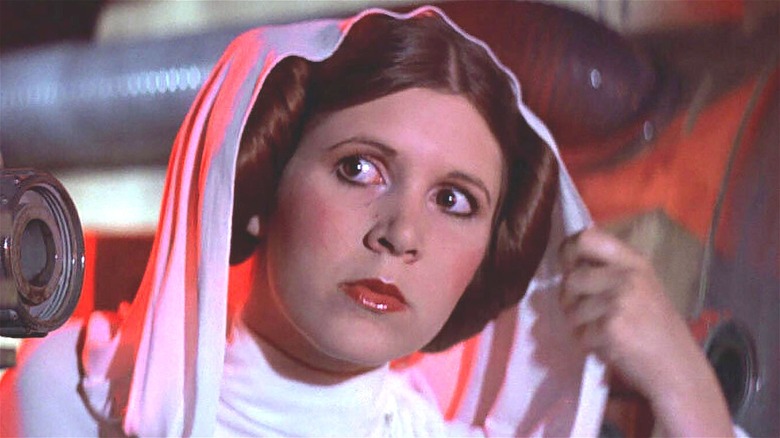 20th Century Studios/Lucasfilm
Denis Villeneuve has never been one to back down against overwhelming Hollywood odds. In 2017, the filmmaker did the impossible by creating a "Blade Runner" sequel that managed to live up to the original. Later this year, his long-awaited adaptation of Frank Herbert's "Dune" will attempt to bridge the gap between hard-mode science fiction and everyday theatergoers.
And now, Villeneuve has jumped into the deep end of yet another sci-fi pool, publicly dunking on one of the original trilogy "Star Wars" movies with little to no regard for his nerd cred.
The Canadian director was interviewed on the "Happy, Sad, Confused" podcast in 2017, and the subject of Episodes IV through VI came up. "In 1977 I was 10 years old," Villeneuve recalled, going on to state that he "was the target audience and a victim" of the "Star Wars" sensation. "I think Empire Strikes Back is the movie I had the most apprehension (for)," he continued.
But all of that was before the Dark Times. Before the Ewoks.
Ewoks were a non-starter for Denis Villeneuve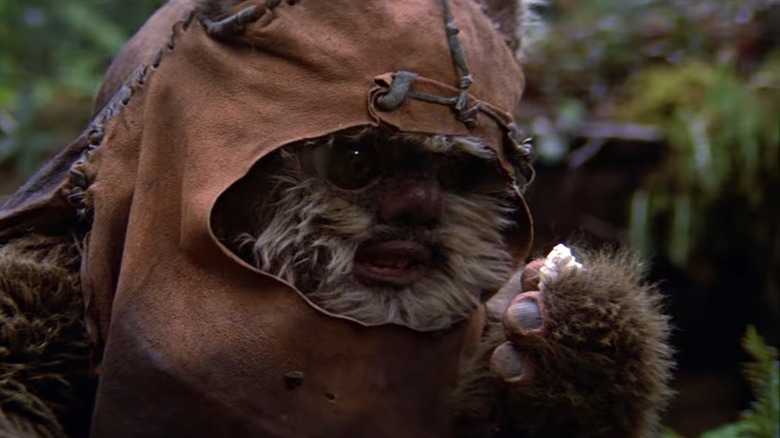 20th Century Studios/Lucasfilm
According to Denis Villeneuve, everything came tumbling down when "Episode VI" hit cinemas in 1983. His love of the series? It "died with 'Return of the Jedi.'" Details on precisely why the acclaimed filmmaker disliked the threequel so much remained largely unexplored, though he did assert that he wasn't an "Ewok guy." "I was like a pure believer, you know?" he explained. "I hate the third one so much. That was the end for me."
There's good news, though. Despite his apparent disdain for the forest moon of Endor's cuddliest man-eaters, Villeneuve didn't exactly bristle at the idea of helming a "Star Wars" project of his own one day. Describing the idea as intriguing, he went on to call the franchise out on some of its uglier habits — of Skywalkers, he pointed out that "There's a limit to how many daughters, neighbours, cousins, (and) uncles" there can be. "I think it would be a great idea to get out of there. To go in a new part of the galaxy I would be open to," he concluded.