Out Of Every Car In The Fast Franchise, This One Stands Above The Rest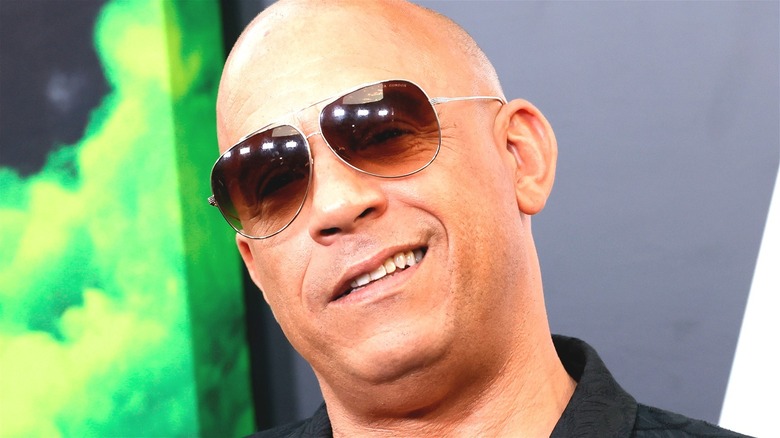 Frazer Harrison/Getty Images
Over 2,500 cars have been used in the "Fast and Furious" franchise of films, most of which were destroyed. That's a hefty amount of vehicles for a motorhead to digest, especially when many of them are beautiful pieces of machinery. When "The Fast and the Furious" debuted in 2001, the film mostly focused on street racing and the cars themselves. Over the past decade, the movies have changed and are now centralized on over-the-top heists and covert missions to save the world. While the cars are still an integral part of the movies, they've taken somewhat of a backseat to the new plot points.
With nine films in the main storyline and hundreds of vehicles to choose from, it might seem challenging to pick the most memorable car out of the bunch. However, there is one that stands above the rest, and all the others fail in comparison. This car was built with emotion and inspired so many other vehicles that are used in the "Fast" films; here's the most important car from the entire "Fast" franchise.
Dominic Toretto drives the best Fast and Furious car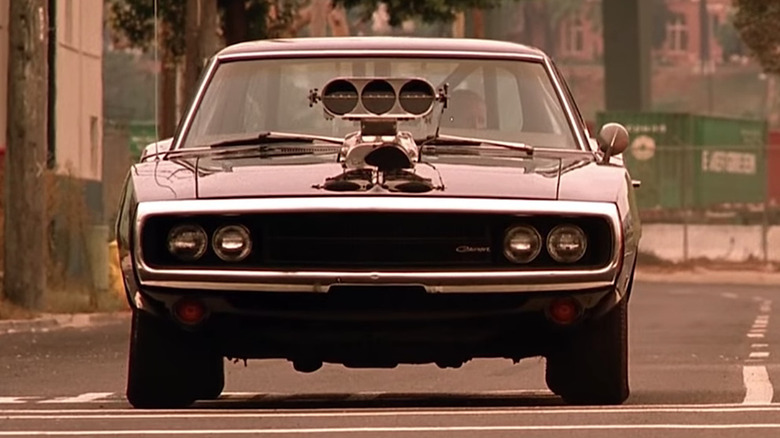 Universal Pictures
When selecting the best car in the "Fast" franchise, only one truly comes to mind; Dominic Toretto's (Vin Diesel) 1970's Dodge Charger R/T from "The Fast and the Furious" is the top car out of the thousands that have been used in the films. This car is so essential to the franchise because it has such an emotional history behind it. Dom and his father built the car when he was younger, but he kept it in his garage after his dad passed away in a stock car accident.
Dom shows Brian O'Conner (Paul Walker) the car after he joins his crew and explains it has 900 horsepower and holds a nine-second flat ¼ mile record, a record set by his late father. Dom finally gets behind the wheel at the end of the film when his friend Jesse (Chad Lindberg) is gunned down, and a chase ensues with the assailants. After handling the men who killed their friend, Dom and Brian race one another. Unfortunately, Dom hits a semi-truck, causing the car some severe damage — rendering it undrivable.
We find out in "Fast & Furious" that Letty Ortiz (Michelle Rodriguez) saved the car and began repairing it without Dom's knowledge. After her supposed death, Dom finds out that his wife was working on it and decides to finish it himself. The car reappears in "Fast Five," "Furious 7," and "F9." Dom also drives several other Dodge Chargers throughout the films, proving his love of American muscle comes from the original car he built with his father. It might not be as flashy as Brian's gray and blue Nissan Skyline or orange Toyota Supra, but nothing can contend with Dom's classic black Charger.