Who Is The Star In The Levi's 501 Commercial?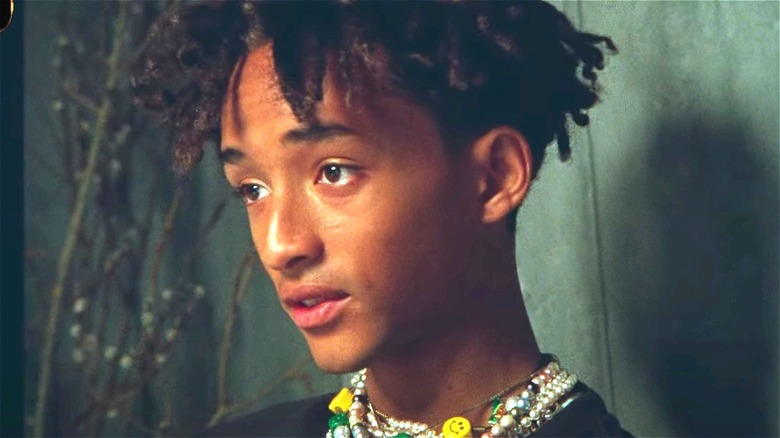 Levi's
"Success for me is just happiness," says the star of the Levi's 501 commercial. The denim-forward clothing brand launched a star-studded campaign to promote their signature 501 Originals, a classic straight-leg jean. From athletes like Shai Gilgeous-Alexander to influencers like Emma Chamberlain, the series of commercials highlights each person and asks them about their style.
Levi's explained that these stars "embody the 501 spirit of creativity, authenticity, self-expression and originality." The star of this commercial discusses his appreciation for constructing outfits and customizing pieces like his 501s by screen printing. "I don't really like to keep my style on point," he admits, explaining that there is a lot to learn from bad outfits.
With an open mind toward fashion, the star showcases two different Levi's looks as the video alternates between clips of a sit-down interview and his dancing, skateboarding, and posing for a photoshoot.
So, who is the star of this Levi's 501 commercial?
A futuristic fashion icon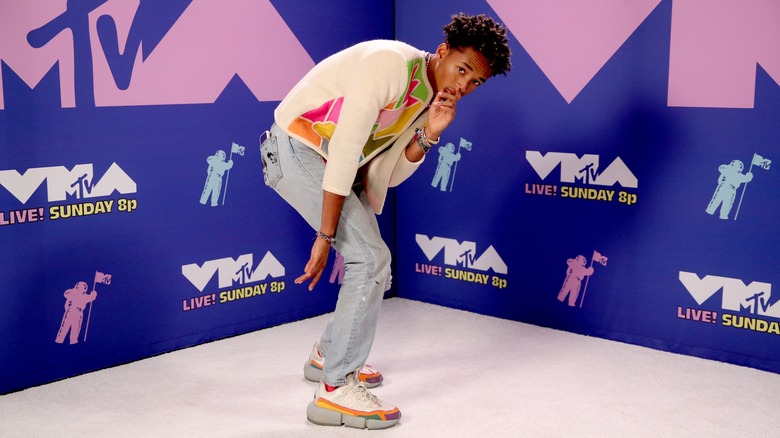 Rich Fury/mtv Vmas 2020/Getty Images
With his own clothing line and a plethora of articles dissecting his style, it's no surprise that fashion enthusiast Jaden Smith is part of the Levi's 501 campaign. His red carpet style and streetwear have been a source of controversy over the years since Smith continually challenges gender norms with experimental, androgynous looks.
In a 2016 interview with Nylon, Smith explained that he's comfortable with pushing the envelope to make way for a more progressive future. "I'm taking the brunt of it so that later on, my kids and the next generations of kids will all think that certain things are normal that weren't expected before my time," he said.
While the timeless denim that Levi's is known for is hardly as daring as many of the star's go-to brands, he puts his own twist on the 501s. As he mentioned in the commercial, he's happy to customize the jeans and play around with his style.
Carrying on the family legacy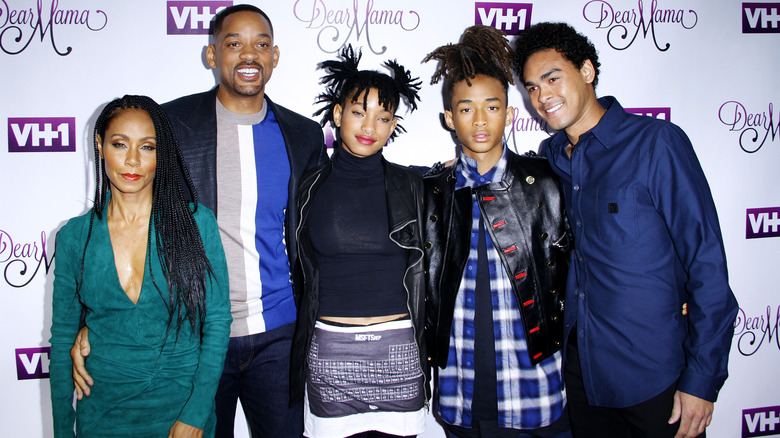 Donna Ward/Getty Images
In addition to his affinity for fashion, Jaden Smith is an actor and a musician. His mellow, trippy song "Cabin Fever" can be heard in the background of his Levi's advertisement. Born into a family of stars, his multi-talented parents Will Smith and Jada Pinkett Smith paved the way for both his and his sister Willow's success across various avenues.
Jaden made his acting debut alongside his father in their 2006 film, "The Pursuit of Happyness." He went on to star in the 2010 reboot of "The Karate Kid," where he collaborated with pop star Justin Bieber on the film's theme song.
Going by his first name, his music prolific career now seems to be his main focus. The song used in the Levi's commercial is from his latest album, "CTV3: Cool Tape Vol. 3."
In a 2020 interview with Complex, Jaden said that the Levi's campaign is "definitely one of my favorites" and that he's happy to be working alongside friends like Hailey Bieber. It's "really easy to just have fun and just shoot it," he said.