The Fast And Furious Character Daniel Radcliffe Wants To Play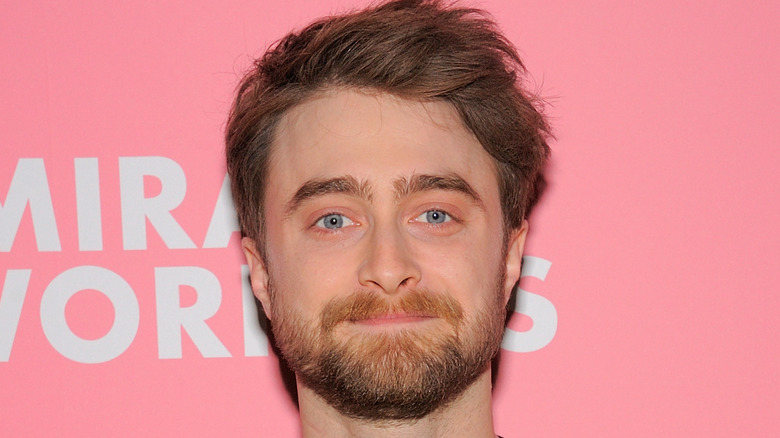 Shutterstock
Once again, Daniel Radcliffe has left us speechless with a surprising revelation about an acting gig he'd love to nab. In the years since his time as the star of the "Harry Potter" franchise ended, Radcliffe has taken on a variety of roles that prove he can't be contained in a single genre. You want Radcliffe as a romantic lead? You might want to check out "What If?" co-starring Zoe Kazan. Are you interested in seeing Radcliffe tackle more comedic material? Perhaps his performances in "Swiss Army Man" or the anthology comedy "Miracle Workers" will interest you. If you're down to check out Radcliffe in a movie that will take you on a ride, fire up "Now You See Me 2" or "Guns Akimbo." Basically, Radcliffe has the range and he never fails to surprise us when he shows it.
Even though Radcliffe has proven himself game to take on different roles, it was still eyebrow-raising when the actor recently revealed he would love to join the "Fast and Furious" franchise. Radcliffe shared this fun fact while appearing on a recent episode of Conan O'Brien's podcast "Conan O'Brien Needs a Friend" (via UK outlet Mirror). On one hand, Radcliffe's comment shouldn't come as too much of a surprise considering he's already starred in one of the biggest movie franchises to date. Even so, taking the leap into the world of "Fast and Furious" is a notable one. How exactly does Radcliffe envision himself slotting in with the rest of the action hero-heavy "Fast and Furious" franchise cast?
Daniel Radcliffe has one small request for the Fast and Furious team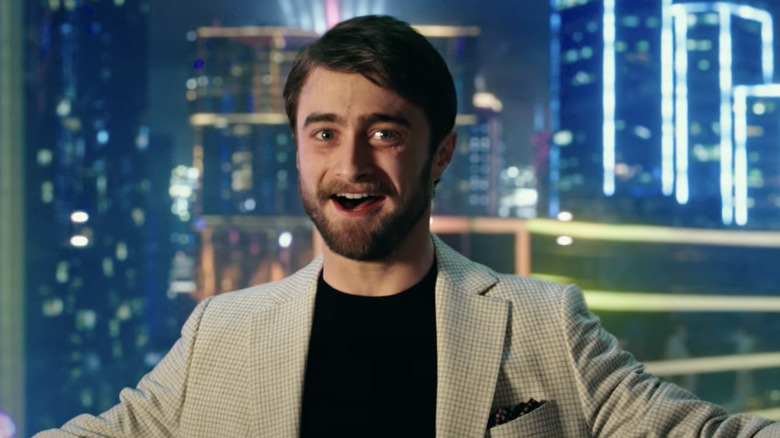 Lionsgate
Radcliffe has no interest in getting behind the wheel of one of the many tricked out cars from the franchise. According to the actor, "I would love to be in a movie like that but in the instance of ['Fast & Furious'], if I could have a non-driving part, that would be great."
Radcliffe then went on to share why he wants to appear in a franchise where driving is a key part of the action, in case anyone reading this had any questions about his motivations. He explained, "Driving on camera is maybe the part of my job that I hate the most. I barely drive in real life. I have a license. But I really am not good at it and don't really do it. So trying to hit a mark, in a car, is my most hated part of it," and then went on to suggest a specific role he could tackle, remarking, "I could do some of the admin. I'm sure they must need a lot of that. There must be an administration guy there. Someone has to look after these guys."
Although these are unofficial comments from Radcliffe, there could really be a way to get him into the franchise. The main "Fast and Furious" movie arc is set to end with at least one more movie and there's a female-led spinoff movie currently in the works. It may be a far-fetched idea, but honestly, who better than Daniel Radcliffe to make a surprising but lasting impression in the "Fast and Furious" franchise, which is basically the last franchise where we'd expect him to appear?