The Surprising Device The Office Creators Think Helped The Show's Popularity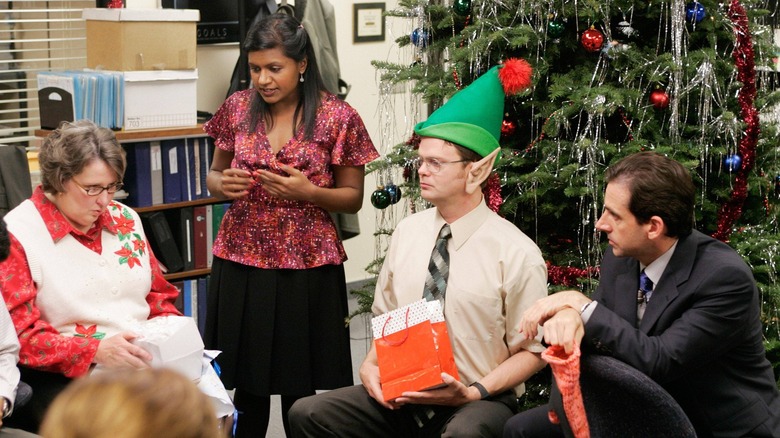 NBC
Since its debut in 2005, "The Office" has been considered one of the funniest sitcoms of all time. Inspired by the original UK series of the same name, "The Office" details the exploits of the employees of the Scranton, Pennsylvania branch of the Dunder Mifflin Paper Company in a characteristic mockumentary-style format.
Over the show's nine-season run, we watched Michael Scott (Steve Carell), Jim Halpert (John Krasinski), Pam Beesly (Jenna Fischer), Dwight Schrute (Rainn Wilson), and the rest of the Dunder Mifflin gang as they went about their lives — some got married, some got promoted, and others probably shouldn't have been hired in the first place. It was a great ride, and the show still has a devoted fan base to this day.
While tons of people love "The Office," some don't understand how the deadpan sitcom got so popular in the first place. As it turns out, the writers of "The Office" have their own theory, and it's probably not what you'd expect.
An electronic device boosted The Office's popularity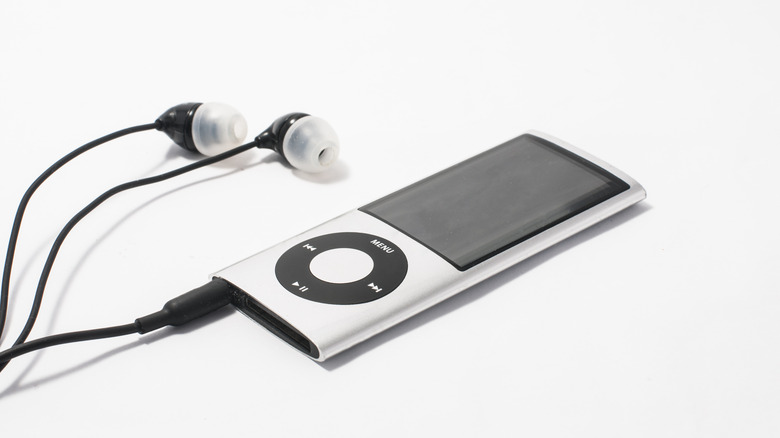 Shutterstock
As reported by Yahoo, Greg Daniels and Michael Schur — two writers and producers who worked on "The Office" — recently appeared on an episode of CNN's "History of the Sitcom," where they revealed the reason they believe the show started gaining popularity. "I wrote a Christmas episode where Michael had bought Ryan a video iPod, which had just come out," Schur explained. "About four days later, Apple announces that it has made content deals with NBC. The first episode back was the highest-rated episode because everyone had spent weeks doing nothing but watching The Office on their video iPods."
In the famous Christmas episode, the brand new (at the time) fifth generation iPod was featured, which also happened to be the first iPod that offered a video-watching feature (per Yahoo). Furthermore, the producers were stunned to learn that the people watching "The Office" were high school and college-aged kids, connecting the younger audience with the technology featured on the show.
Though most people probably don't watch "The Office" on iPods these days, you can catch up with the Dunder Mifflin crew on Peacock.