The Shocking Way You Can Binge The Office In Just One Week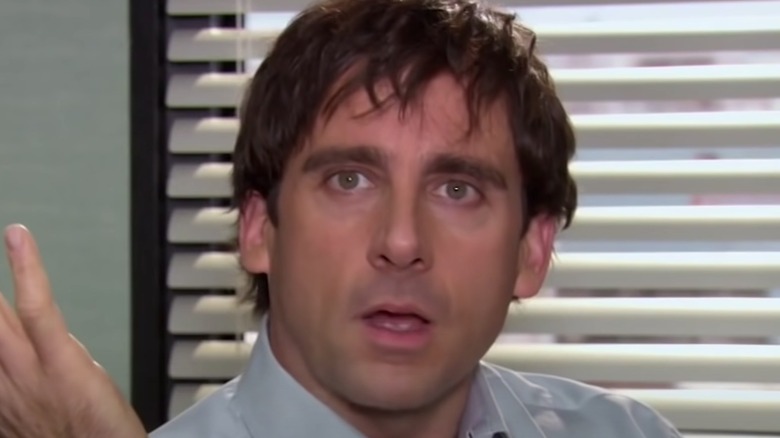 NBC
In the annals of modern television history, you'd be hard-pressed to find a series quite as well-loved as NBC's workplace docu-comedy "The Office." Adapted from Ricky Gervais' distinctly British comedy of the same name, the U.S. version of "The Office" hit the airwaves in March 2005. While the series' first season was met with largely mixed reviews (via Rotten Tomatoes), it more than hit its stride in Season 2. Soon enough, "The Office" became a legit primetime hit for NBC and a star-making vehicle for much of its cast, including Steve Carell, John Krasinski, Jenna Fischer, and Rainn Wilson.
All in all, "The Office" aired 200-plus episodes during its nine season run on NBC, and netted an armful of Emmy Awards in the process. In the years since it left the airwaves, "The Office" has firmly established itself as one of the most re-watchable series in the history of television — a fact that's made it a smash hit both in syndication and in the streaming realm. If a recent Reddit thread is to be believed, those binges have gotten quite extreme as of late, with some die-hard fans claiming they've actually managed to watch every episode of the series in a single week. Here's how you can do the same.
Watching every episode of The Office in one week requires some serious time and energy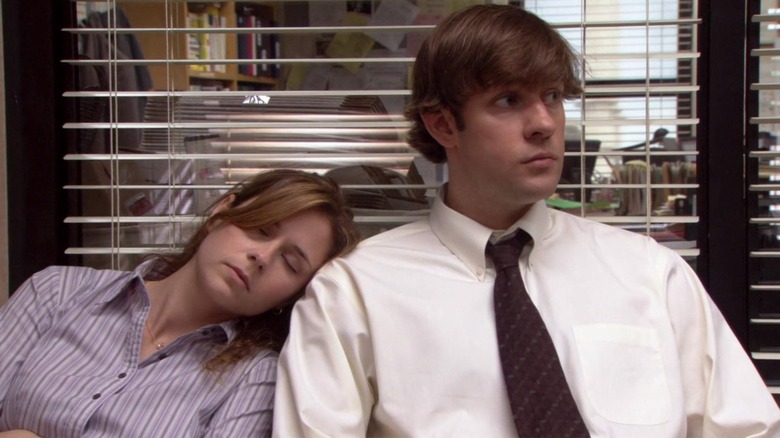 NBC Universal
You should know that if you do undertake the task of watching the entirety of "The Office" in a single week, your binge will pretty much become a full-time gig. As noted in Reddit user u/YRMama2's post, to accomplish the mammoth task, you'll need to watch about 28 episodes of the series every single day. Said user claims they've accomplished this feat several times in the past. If the responses to the post are true, then u/YRMama2 is not the only fan who's given an entire week of their lives over to "The Office." User u/d0ctormambo was quick to chime in that they too had done it: "I've done this multiple times as well!" User u/SwordandStitchLeathr acknowledged they've done the same, but that getting through the legendarily cringeworthy "Scott's Tots" episode is a toughie.
"The Office" is uniquely suited to such an extreme binge, as episodes typically run just over 20 minutes each. Reddit user u/babbles even crunched the numbers to break down what the binge week in question might look like: "Roughly 10 and a half hours [per day]. 28 episodes at about 22 and a half minutes an episode. 28 X 22.5 = 630 minutes. 630/60 = 10.5 hours. 10.5 X 7 = 73.5 hours in a week. There is 73 hours of runtime ... so you would have a spare half hour at the end of the week." Only one question remains: Who among you is a tough enough fan of "The Office" to endure such an exhausting binge?