The Thrilling Comedy Hidden Gem You Can Binge On Hulu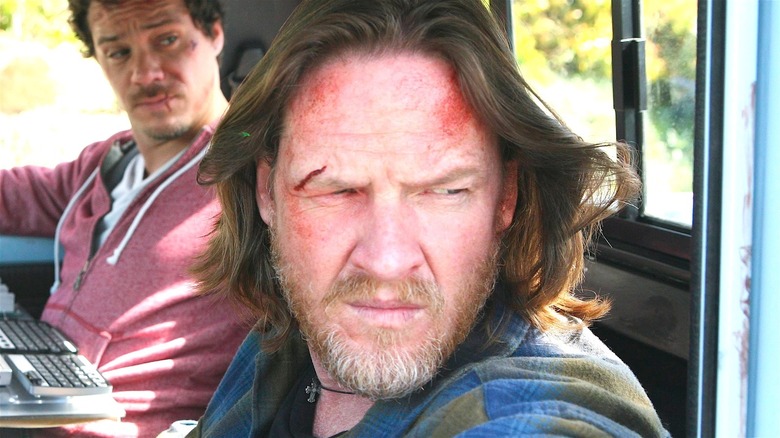 FX
Down by the water, in San Diego's sandy Ocean Beach neighborhood, are a pair of private detectives: the alcoholic ex-cop Hank Dolworth and his best friend, the ex-convict Britt Pollack. In FX's short lived neo-noir series "Terriers," they're a mess, able to make even sunny San Diego dark, and absolutely should be the partners for your next binge watch.
"Terriers," now streaming on Hulu, first aired on FX in 2010 to plenty of critical success, but never managed to garner enough of an audience to make it past the first season. It's one of the best single-season series, which, in an age saturated with TV, makes it a quick and easy watch that's well worth your time.
Donal Logue, known for playing characters on "Sons of Anarchy," "Vikings," and another alcoholic cop on "Gotham," is Hank. His partner in crime solving, Britt, is played by Michael Raymond-James, who was on "True Blood" and "Once Upon a Time." The creator of the series is Ted Griffin, who's best known for writing "Ocean's Eleven."
Here's why "Terriers" is worth a watch.
Terriers adds a dash of humor to its neo-noir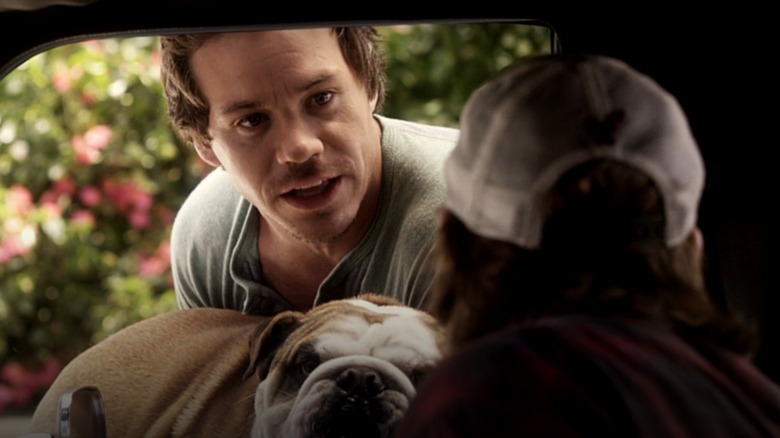 FX
While streamers now have a love affair with a dark, season-long mystery — think "True Detective" — "Terriers" broke the procedural mold of the early 2000s by ditching the crime-of-the-week format. Instead, the focus is on the troubled characters and corporate corruption. "It's perfect neo-noir for television—a serial drama with the legs of a procedural," Phil McCausland wrote about the series for AVClub.
Neither Hank nor Britt are happy characters, but the series doesn't shy away from being funny in a subtle, riffing between buddies kind of way. IMDb user Pelagicdrifter gave it a 10 out of 10, saying, "The writing makes Terriers – but the acting sells it. The characters are engagingly flawed, the by-play between them is superb and there are visual "puns" embedded in many scenes. It is funny, but not slapstick ... I can't say enough great things about this show."
James Poniewozik ranked it amongst Time's top 10 series of 2010, writing, "Terriers was a detective show tailor-made for recessionary times and a great exploration of a classic breed: the underdog." More recently, people say "Terriers" was ahead of its time, tapping into a genre that gained traction years later. It's possible that the show's marketing failed to tell audiences what the series was really about, but on Rotten Tomatoes, "Terriers" holds a commendable 92% critics rating and 97% audience score, proving that it's more than just a confusing title.