Here's Where You Can Watch Bend It Like Beckham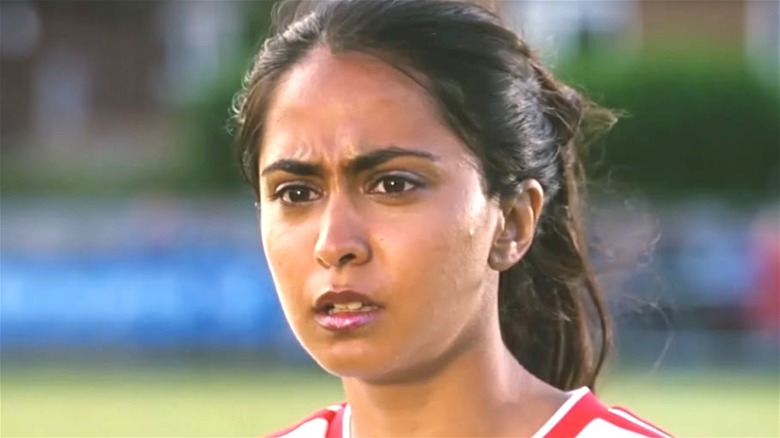 Fox Searchlight Pictures
We may receive a commission on purchases made from links.
Made with a small budget of $6 million, "Bend It Like Beckham," a romantic comedy centered around a women's soccer team in London, England, was a surprise hit when it was released in 2002. Directed by Gurinder Chadha, the film follows Parminder Nagra as Jess, the daughter of a family of British Indian Sikhs, who dreams of becoming a professional soccer player despite her family's traditional belief that as a woman, she should be preparing for marriage instead. Joining a local women's team, Jess meets and becomes close friends with her teammate Jules, played by Keira Knightley, but their friendship is soon tested as they both develop feelings for their coach, Joe, played by Jonathan Rhys Meyers. 
Although the movie depicts a relatively particular experience in Jess's case, Chadha paints a perfect picture of her story in a movie that's equally hilarious, romantic, and empowering, and it's no surprise that almost 20 years after it was released, "Bend It Like Beckham" is still a fan-favorite. So if you're looking to check out the comedy for the first time or the 50th time, here's where you can watch "Bend It Like Beckham" right now. 
Bend It Like Beckham is streaming on Disney+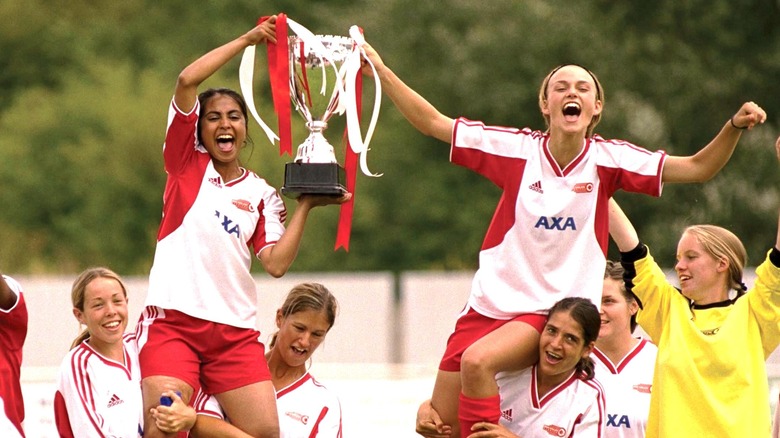 Fox Searchlight Pictures
For fans of "Bend It Like Beckham," the film is currently only available to stream in one place — Disney+. With Disney's purchase of Fox, the company gained the rights to past hit films like "Bend It Like Beckham," and Chadha's movie has finally made its way to the streaming platform. But that doesn't mean this is the only place where you can watch the romcom, as "Bend It Like Beckham" can also be found on a multitude of sites to rent or buy at very affordable prices. 
Generally, when you rent a film digitally you have 30 days after your purchase to start watching the movie, and once you do, you have 48 hours to finish it. On Amazon, the film is available to rent for $3.60 or buy for $4.99. Looking at another site where you can find "Bend It Like Beckham," Redbox has it to rent for $2.99 in SD and $3.99 in HD, or to buy for $13.99. 
Clearly, prices can vary, so make sure to research your options before you make a final decision. A few other sites that also offer "Bend It Like Beckham" are YouTube, Vudu, Apple TV, Google Play, and more. Of course, you can always buy a digital copy as well, which is usually around $10-15 in price.