Snake Eyes' Samara Weaving Brings Scarlett To Life In New G.I. Joe Movie - Exclusive Interview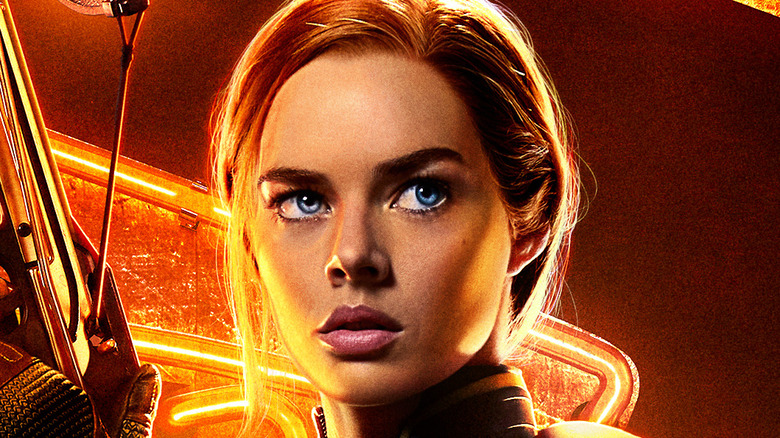 Paramount Pictures
Samara Weaving has established an impressive resume in showbiz since making her screen debut in 2008. Kicking off her career in television in her native Australia, Weaving's work soon landed with viewers in the U.S. with memorable guest turns on such series as "Ash vs. Evil Dead" and a supporting turn in the Oscar-winning crime drama "Three Billboards Outside Ebbing Missouri."
Weaving also won acclaim for her lead roles in the horror comedies "Ready or Not" and Netflix's "The Babysitter" movies. In her latest project, she tackles the role of G.I. Joe counterintelligence specialist Shana "Scarlett" O'Hara in "Snake Eyes: G.I. Joe Origins."
"Snake Eyes" chronicles the brotherly bond formed between Snake Eyes (Henry Golding) and Tommy Arashikage (Andrew Koji) before loyalties were tested and Tommy transformed into the feared ninja — and Snake Eyes' nemesis — Storm Shadow. With an imminent threat by the terrorist organization Cobra and crime boss Kenta (Takehiro Hira) to dismantle the Arashikage clan, Scarlett is the only member of the G.I. Joe team to join the duo in their battle for survival.
"Snake Eyes" — which also stars "Money Heist" standout Úrsula Corberó as Cobra intelligence officer the Baroness, and Haruka Abe as Akiko, the head of security for the Arashikage clan — is playing in theaters nationwide. In an exclusive interview with Looper, Weaving discussed the pressure of playing a fan favorite character, how she helped shape the character with the help of director Robert Schwentke, and the classic TV show that first put "G.I. Joe" on her radar.
Samara Weaving experienced different emotions after she was cast as Scarlett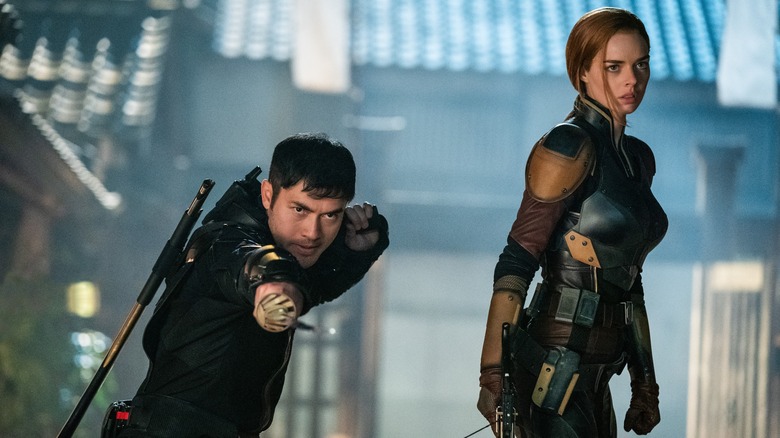 Paramount Pictures
Playing one of the original "G.I. Joe" characters — how heavy did that weigh on your mind going into the production of "Snake Eyes"? 
I think there was — and this is kind of every role I get — there is the initial excitement and then pure dread that I'm going to let everybody down by misrepresenting her. Yeah, it was really nerve-wracking, but the script was so well-written, and the rest of the cast was so accommodating. And Robertf, the director, was incredible ... After the first day, I was good. 
Well, when you have somebody like Henry Golding to star with, I mean, this guy is Snake Eyes, right? He must help you inform the character as well.
Yeah, for sure. He was a great leader in his own right. He was really incredible and such a generous actor to work with.
Now, since you're a natural blonde, getting Scarlett's famous, fiery red hair, was that a liberating experience, and did that help you inform your performance?
Totally. It was a wig, so I didn't have to dye my hair. That would have been a bit tricky to get that perfect red color. But yeah, every morning, when you put the red wig on, that really does help you encompass that character for sure. 
And then of course, by the time we get to the end, you get to wear the cool Scarlett costume. What were your feelings like the first time you put the costume on?
Oh, it was so cool to wear a superhero outfit like that. That's like a bucket list thing for an actor, or at least for me. I hadn't ever worn something like that. It was really cool, but not that practical. After the first day, I was like, "Okay, now it's getting intense." There's a lot of straps and things, and you have to rely on a team of people to put it on and off you every day.
'Friends' helped Samara Weaving learn about G.I. Joe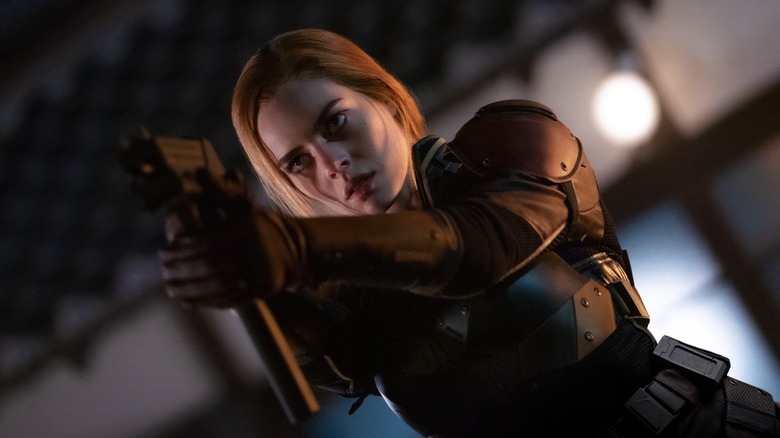 Paramount Pictures
When was your first exposure to Scarlett? Was it something new to you being from Australia, or maybe not, since "G.I. Joe" is global phenomenon?
Yeah, I knew of "G.I. Joe," but I didn't really have any context of what it even was. I didn't know if it was a TV show, or a comic book. I didn't really know. I just knew that there was an action figure with "G.I. Joe." I think it was a "Friends" episode, where Ross has a G.I. Joe action figure out. So, I knew of "G.I. Joe," but not much. I learned about Scarlett when I first got the script and then did a deep dive into her background and her role, and it was awesome.
What do you think was your most intense scene in 'Snake Eyes"?
My most intense scene was probably a fight sequence towards the end — it was just really cold, and it was 5 in the morning. And it was the last week of shooting. Everyone was exhausted. And just trying to keep that energy up and fighting over and over again was a little tricky, but so fun at the same time. 
At the same time, you get to hang out with Ursula Corberó as the Baroness, which must have been a blast. 
It was very fun. I'm very grateful.
Samara Weaving says being a G.I. Joe action figure is 'a dream'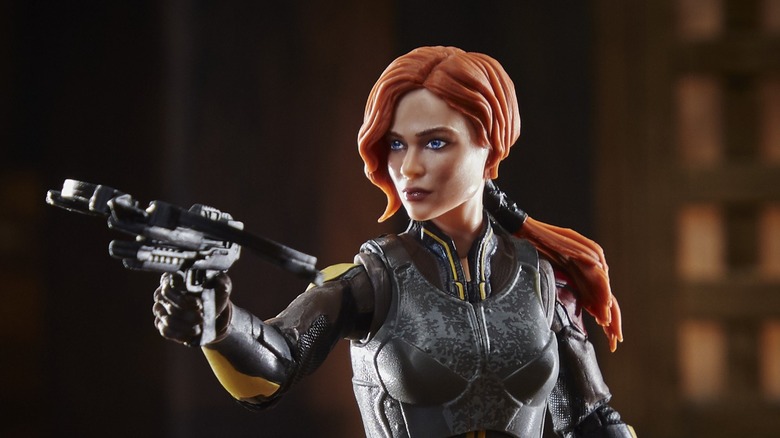 Hasbro
One thing that you get out of "Snake Eyes" is this very cool action figure. And I did see the very cool stop-motion promo video that features you and Henry, everybody from the cast. How surreal was that? I mean, it's not often that an actor gets their own action figure.
Totally. It's a dream! I feel very humbled and very lucky.
You obviously got to act in Snake Eyes' origin story, and I think it really goes into the origins of Storm Shadow as well. But please, tell me that you're lobbying the producers for an origin story for Scarlett. That has to be in the works, right?
I don't know. I hope so. I don't know. I'll make some calls and get back to you! [Laughs]
"Snake Eyes: G.I. Joe Origins" is playing in theaters nationwide.