Snake Eyes Star Haruka Abe Reveals What It's Really Like Working With Henry Golding - Exclusive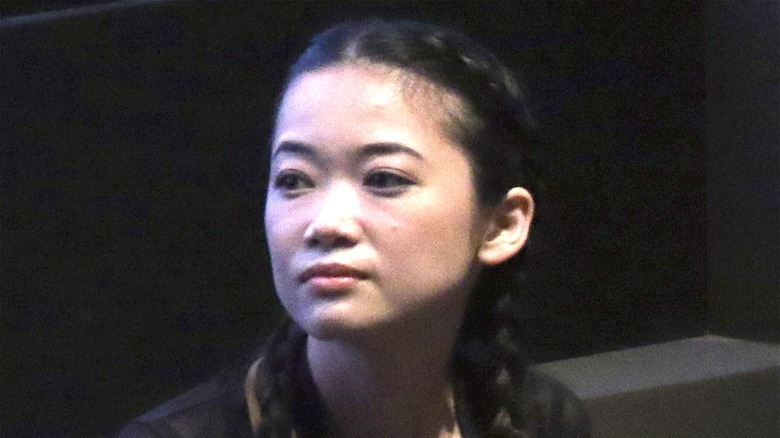 Paul Zimmerman/Getty Images
Contains spoilers for "Snake Eyes: G.I. Joe Origins"
While "Snake Eyes: G.I. Joe Origins" actor Haruka Abe's castmates had the daunting task of taking on the roles of legendary G.I. Joe and Cobra characters like Snake Eyes, Scarlett, the Baroness, and Storm Shadow in the new action adventure movie, the prolific actor had perhaps bigger challenges to confront. On top of "Snake Eyes" being her first major role in a Hollywood film, Abe had to define her new character, Akiko, in such a way to blend in with the characters tone of the revered G.I. Joe franchise — a fixture on the pop culture landscape since 1982.
"It was definitely both terrifying and exciting in equal measure because, on one hand, being this complete newbie among such iconic beloved characters was very scary, but [I enjoyed] the freedom I had because I got to create this character from scratch," Abe told Looper in an exclusive interview. "I got to really dive into the script and knead and mold and shape this character from scratch with the hair and makeup team, and the costume team. It was really exhilarating ... it was a great experience."
In "Snake Eyes," Henry Golding stars in the title role, a mysterious loner seeking retribution following a traumatic event during his childhood. After sparing the life of Tommy Arashikage (Andrew Koji) despite a kill order by a vicious crime boss he's working for, Snake Eyes flees with Tommy to the safe confines of his compound in Japan — the base of the centuries-old peacekeeping Arashikage clan of ninjas. Grateful for Snake Eyes saving his life, Tommy invites his new friend to train to join the clan and learn its closely-guarded secrets — a grand gesture that Akiko, the clan's head of security, has deep concerns about.
Haruka Abe calls Henry Golding a 'dream lead'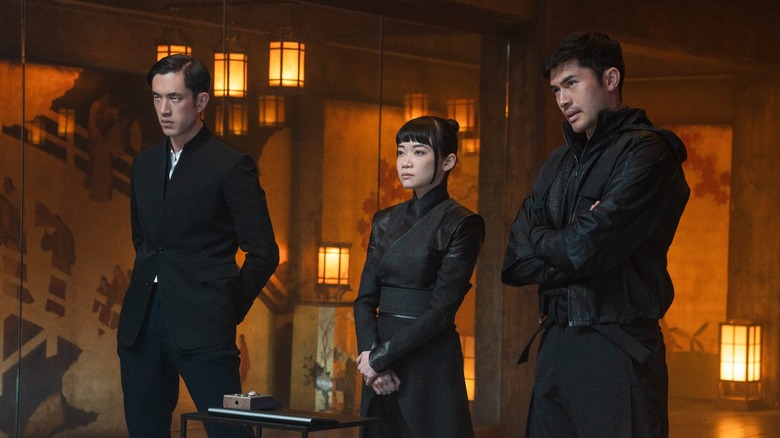 Paramount Pictures
Fortunately, Haruka Abe doesn't have trust issues in Golding that Akiko has with Snake Eyes; she said she felt right at home on the set with Golding, the breakthrough star of "Crazy Rich Asians," "A Simple Favor," and "The Gentlemen." "Henry is such a dream lead to have and he's so welcoming and gracious and friendly, and down to earth," Abe said. "I think it's impossible not to hit it off with him straight away and that's such a great quality to have, I think, so working with him was such a joy. Such a joy."
Plus, Abe admitted that she's honored that Golding has referred to her as a "badass" in interviews for "Snake Eyes." "That is quite a compliment," Abe said, laughing. "Yeah, for sure."
Judging the way "Snake Eyes" leaves the door open for more at the conclusion of the film — with Akiko and Snake Eyes hitting the road "to get Tommy back" after he transforms into feared Cobra ninja Storm Shadow — there's definitely room for Akiko to come back for the next "G.I. Joe." Abe said she's all in favor of reprising Akiko for another film. "I think there's so much to be explored about her background and also her relationship, her dynamic with Storm Shadow and Snake Eyes," Abe enthused. "So yeah, I can't wait to see where her character will go."
In the meantime, Abe can create new "G.I. Joe" adventures of her own. In addition to Golding, Koji, Úrsula Corberó (who plays the Baroness), and Samara Weaving (who plays Scarlett), Abe is about to join the "G.I. Joe" action figure ranks. "I'm getting one! I'm definitely getting one," Abe exclaimed.
 Directed by Robert Schwentke, "Snake Eyes: G.I. Joe Origins" is playing in theaters nationwide.