What Makes The Cast Of Snake Eyes So Important To Star Henry Golding - Exclusive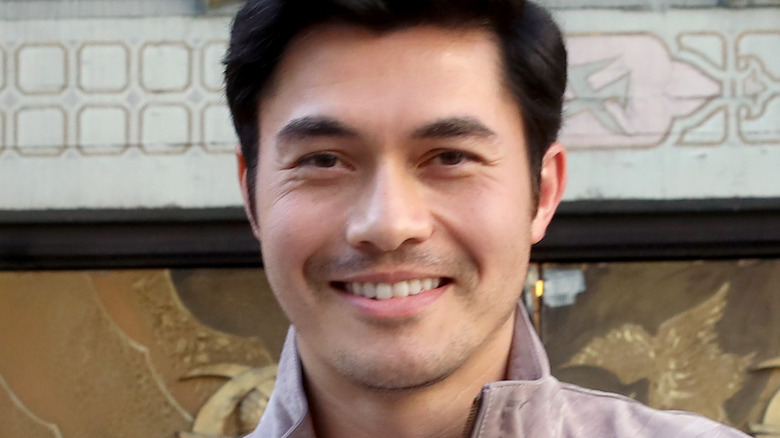 Rachel Murray/Getty Images
Representation of all races and cultures has been a topic of major importance in Hollywood, and in the last few years filmmakers and actors in underrepresented groups have challenged studios to produce stories for all audiences to enjoy. As a result of these efforts, great strides have been made — and while Tinseltown still has quite a way to go — viewers are finally getting exposed to more diversified talent in front of and behind the camera. This is evident in the deliberate and purposeful representation of Asian culture in the new action-adventure "Snake Eyes: G.I. Joe Origins."
One major breakthrough concerning representation of the global Asian community came in 2018 with the release of the critically acclaimed, hit romantic comedy "Crazy Rich Asians" — which earned a stellar $238.5 million at the worldwide box office against a $30 million budget. On top of that, the film earned many high honors, including an Outstanding Performance by an Ensemble Cast nomination from the Screen Actors Guild Awards.
Directed by Jon Chu and starring such acclaimed actors as Michelle Yeoh, Ken Jeong, Gemma Chan, Awkwafina, and Constance Wu, "Crazy Rich Asians" also launched the career of Henry Golding. Since Golding's winsome performance as Nick Young in the big-screen adaptation of author Kevin Kwan's bestselling novel of the same name, the actor has been working nonstop in films including "A Simple Favor," "Last Christmas," and "The Gentlemen" — and his latest big-screen adventure finds Golding in the title role in "Snake Eyes: G.I. Joe Origins."
In an exclusive interview with Golding to discuss his work on "Snake Eyes," the actor explained just how much the film's efforts at Asian representation meant to him as the title star.
Henry Golding says 'there are many layers to being Asian' in Snake Eyes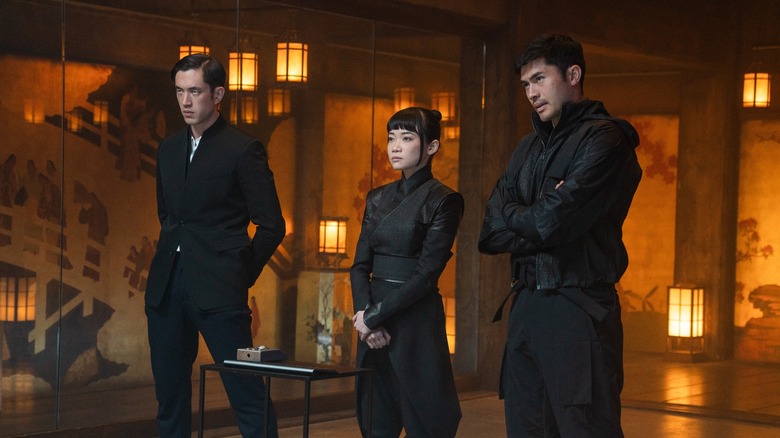 Paramount Pictures
New in theaters nationwide, "Snake Eyes" is the third live-action "G.I. Joe" film, following 2009's "G.I. Joe: The Rise of Cobra" and 2013's "G.I. Joe: Retaliation." However, "Snake Eyes" takes a different approach than the previous "G.I. Joe" films in that it's a pure origin movie that examines the beginnings of Snake Eyes and Tommy Arashikage (Andrew Koji). Following the characters' roots in "G.I. Joe" lore, Snake Eyes and Tommy become blood brothers in "Snake Eyes," only for that bond to break, laying the groundwork for Tommy's transformation into the feared ninja Storm Shadow. "Snake Eyes" concentrates more on the brotherly bond between the two men, and how the ties between them become severed — leading to Snake Eyes' alliance with the G.I. Joe team of operatives and Storm Shadow's recruitment to join the terrorist organization Cobra.
In telling this origin story, "Snake Eyes" features an international cast that includes Spanish actor Úrsula Corberó (who plays famed Cobra badass the Baroness) and Samara Weaving (G.I. Joe team member Scarlett), who hails from Australia. And while Asian actors represent a large contingent of the cast — including Koji and Haruka Abe (who plays the Arashikage Clan's head of security, Akiko), who are both Japanese — Golding, who was born and spent his early years in Malaysia, feels "Snake Eyes" highlights different layers within the Asian culture.
"I think it goes into many sorts of more subtle details in terms of not casting the net out to Asians in general," Golding told Looper. "Because of the importance of the Arashikage and the Japanese element of it all, there are many layers to being Asian, which is something we didn't have to spell out for everybody because we know how globalized the world is now. So, to have myself star in the titular role of "Snake Eyes," and also have equally amazing cast members playing other roles, I think it definitely sort of is a step forward in normalizing the subtle differences of culture and place."
Directed by Robert Schwentke, "Snake Eyes: G.I. Joe Origins" in playing in theaters nationwide.