Why Karl From Blood Red Sky Looks So Familiar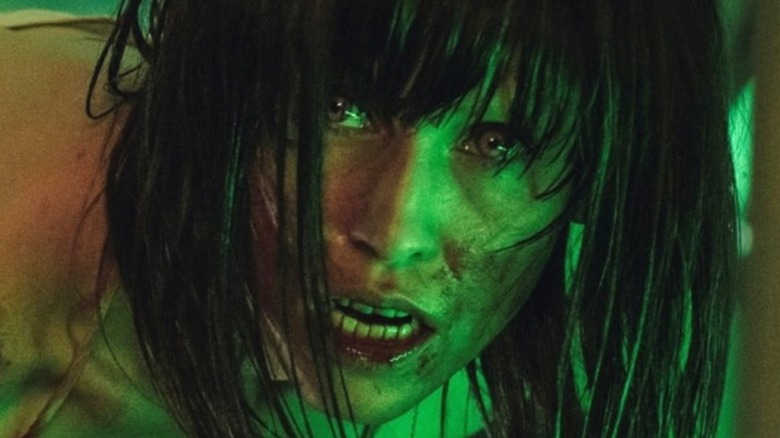 Netflix
If, by now, you've treated yourself to Peter Thorwarth's German action-horror-suspense mashup "Blood Red Sky," you may be wondering why the character of Karl looks so familiar. The German-English film hit Netflix on July 23, 2021, and has already been compared to everything from "'Die Hard' on a plane with vampires" (via ScreenAnarchy) to a confluence, according to writer/editor Brian Tallerico, of "genre hits like 'From Dusk Till Dawn,' 'Snakes on a Plane,' and 'Train to Busan'" (via Rogertebert.com). 
The film stars a few faces that may be familiar to American audiences, including Dominic Purcell of Fox's "Prison Break" (and the lesser known hidden gem of an early Henry Cavill horror flick, 2009's "Blood Creek"), but there are quite a few actors who might not be as easy for U.S. audiences to pinpoint. That includes Danish actor Roland Møller, who portrays Karl. And yet, there's something so familiar about that face...
Good things come in short packages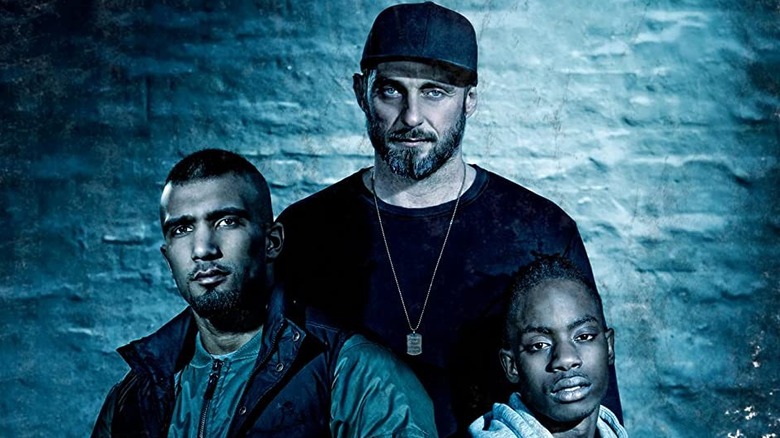 Vuduville Films
Roland Møller's lengthy but successful path to stardom began in 2007, when he co-wrote and starred in the short Danish film "Lommen fuld af guld" ("Pocket full of Gold"), directed by fellow writer Kenneth Skouboelling. His portrayal would land him award-winning roles in full-length features punctuated by a series of leads in other short films, including Sofie Siboni's drama "Den der viser vej" in 2013 and Lisa Svelmøe's 14-minute short comedy "For det fælles bedste" ("For the Common Good") in 2014. Two years later, he teamed up with writer-director Jesper Skouboelling to contribute to yet another short film, "X," before rounding out his mini-movie success with 2017's "Blot et minde" ("Just a Memory"). Of course, if for some reason you're not up-to-date on your acclaimed Scandinavian shorts, Møller's uncanny recognizability may still be a bit of a head-scratcher. 
Nonetheless, since Møller has been making a name for himself both abroad and in the U.S. for nearly 15 years (adding a string of domestic box office hits — and one very tall flop — to his résumé in recent years) there's little doubt that you've seen the short film, television, and feature film star grace your screen with his gripping and often gritty presence at some point in the last two decades.
A favorite of critics and audiences alike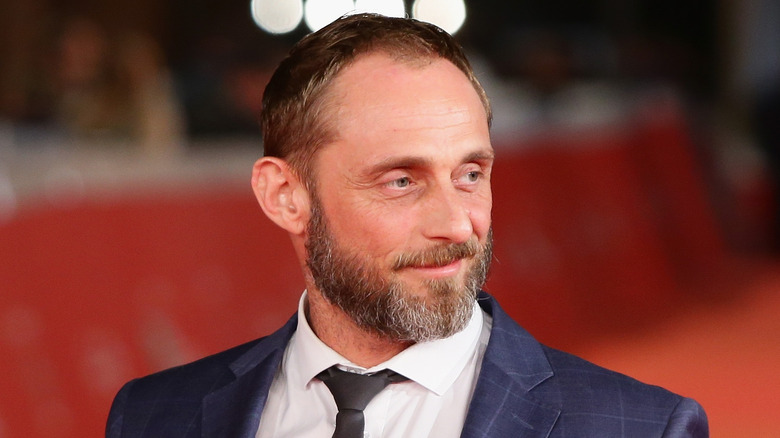 Getty Images
Well before bursting onto the scene in the U.S., Roland Møller was impressing audiences and critics alike in Denmark with his nuanced portrayals of complex characters, earning himself a "Best Supporting Actor" nomination from the Danish Critics Association for his role as Mureren in 2010's Bodil Award-winning prison drama "R," directed by Tobias Lindholm and Michael Noer. Accolades continued to come for Møller when he was nominated for "Best Supporting Actor" a second time for his portrayal of ship engineer Jan Sørensen in 2012's "A Hijacking" (another Tobias Lindholm vehicle), and with the release of Michael Noer's "Northwest" in 2013, the actor finally moved from nominee to Bodil winner. 
Arguably, though, it was his breakthrough performance in the highly acclaimed "Land of Mine" (also known as "Under Sandet") that cemented the former short film actor's place on the international stage. In the Martin Zandvlient-directed World War II drama, Møller's layered performance as a Danish sergeant in charge of German POWs charged with clearing land mines won him a Best Actor award at both the Bodils and the Tokyo International Film Festival. "Land of Mine" was nominated for Best Foreign Language Film at the 89th Academy Awards and helped turn Møller into a household face. 
Roland Møller has starred alongside Charlize Theron and The Rock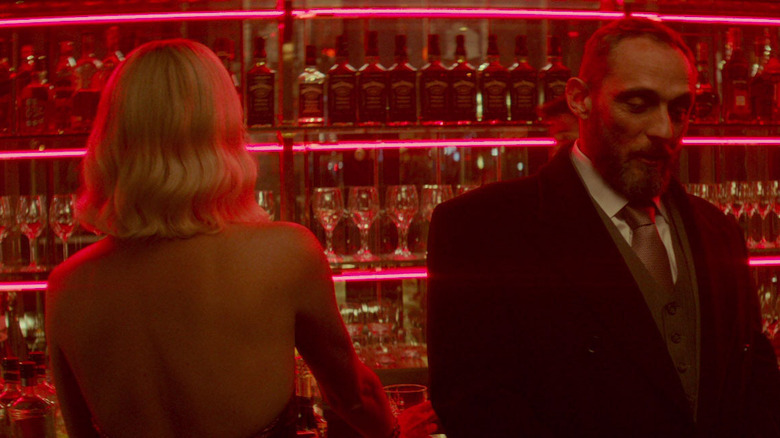 Focus Features
After his string of successful cinematic turns in Denmark, Roland Møller landed a key role in David Leitch's Charlize Theron-piloted action thriller "Atomic Blonde," captivating American audiences with his portrayal of scheming Russian operative Aleksander Bremovych. In 2017, he teamed up with "Northwest" director Michael Noer once again, appearing alongside "Sons of Anarchy" star Charlie Hunnam in "Papillon" before returning to the action scene in 2018, working with Liam Neeson in Jaume Collet-Serra's "The Commuter." But if, against all odds, none of these sound familiar to you, there's always his notable and, to date, only box office flop, "Skyscraper" (incidentally another film promoted as a mashup of "Die Hard" with "insert other movie here") wherein he starred alongside Dwayne Johnson and "Scream" queen Neve Cambell in a project that was definitely a movie and happened. 
Most recently, Møller has returned to television, starring in the recently renewed "Sløborn" as well as the TV miniseries "The North Water," co-starring Colin Farrell and available to stream on AMC. (You know, in case you need a second helping of the ruggedly seductive Danish actor after taking in "Blood Red Sky.")