The Dramatic Maggie Gyllenhaal Hidden Gem You Can Watch On Netflix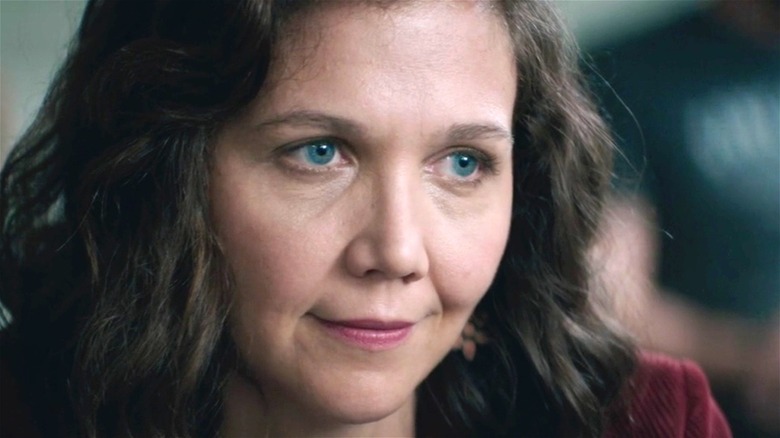 Netflix
Netflix original films have become some of the most highly anticipated projects in the entertainment industry. The streaming service has been the go-to home for auteurs like Martin Scorsese and Spike Lee, and the platform has even ventured into blockbuster territory with "Army of the Dead" and the "Fear Street" trilogy. However, if you scroll long enough, you may stumble upon some hidden gems that were glossed over at the time of their releases but are still very much worth your time and attention. 
One of these overlooked movies is "The Kindergarten Teacher," which came out in 2018. Director Sara Colangelo won the U.S. Dramatic: Directing prize at that year's Sundance Film Festival. On top of that, Maggie Gyllenhaal received a ton of praise for her portrayal of a kindergarten teacher who blurs the lines between what's right and wrong as she nurtures one of her student's gifts. It's a drama that will keep you on the edge of your seat, so give it another look. 
Maggie Gyllenhaal shines in one of her most complex roles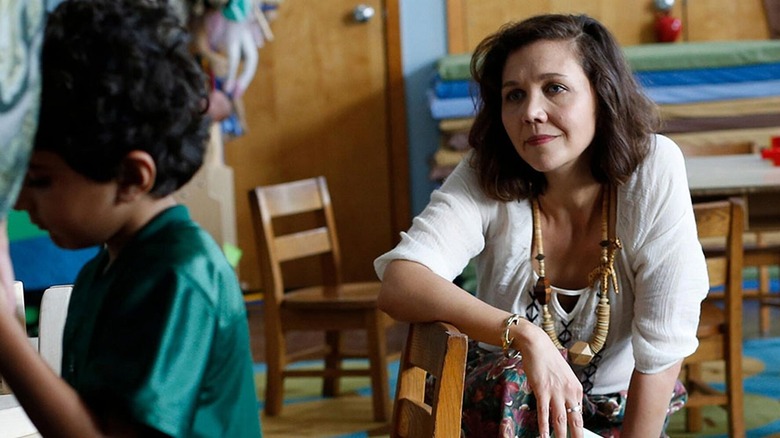 Netflix
Based on a 2014 Israeli film of the same name, Netflix's "The Kindergarten Teacher" follows Lisa Spinelli (Gyllenhaal), who's unsatisfied in every aspect of her life. Her job as a kindergarten teacher is unfulfilling. She's stuck in a loveless marriage, and her poetry fails to inspire anyone of her contemporaries. But one day, she hears one of her students read a beautiful poem and realizes she has a prodigy in her mix. She begins passing off his talent as her own and wants to nurture his gifts by any means necessary. The movie also stars Gael García Bernal, Rosa Salazar, and Michael Chernus.
Ultimately, "The Kindergarten Teacher" is a character study of the lengths one woman will pursue to find meaning in her existence. She believes she's the only one who knows what's suitable for her young prodigy, and she goes to increasingly unpredictable lengths to protect his gifts. Critics primarily loved the remake, and the film has a 90% rating on the Tomatometer. One critic, in particular, who found a lot to enjoy with the film was Mark Kermode of The Guardian, who wrote, "Throughout, I was [mesmerized] by the ambiguity that this smart, sharp film maintains, entranced by the deceptive simplicity of its complexities, unsettled by questions that are left deliberately unanswered."
Maggie Gyllenhaal is one of the most underrated actors working today, as proven with her turn in this film and others like "Secretary" and "Stranger Than Fiction." Cuing "The Kindergarten Teacher" up on your Netflix account is an excellent way to remember that.